Live Pay-Per-View Sports Event to be Offered in Ultra HD by iNDEMAND and SES Video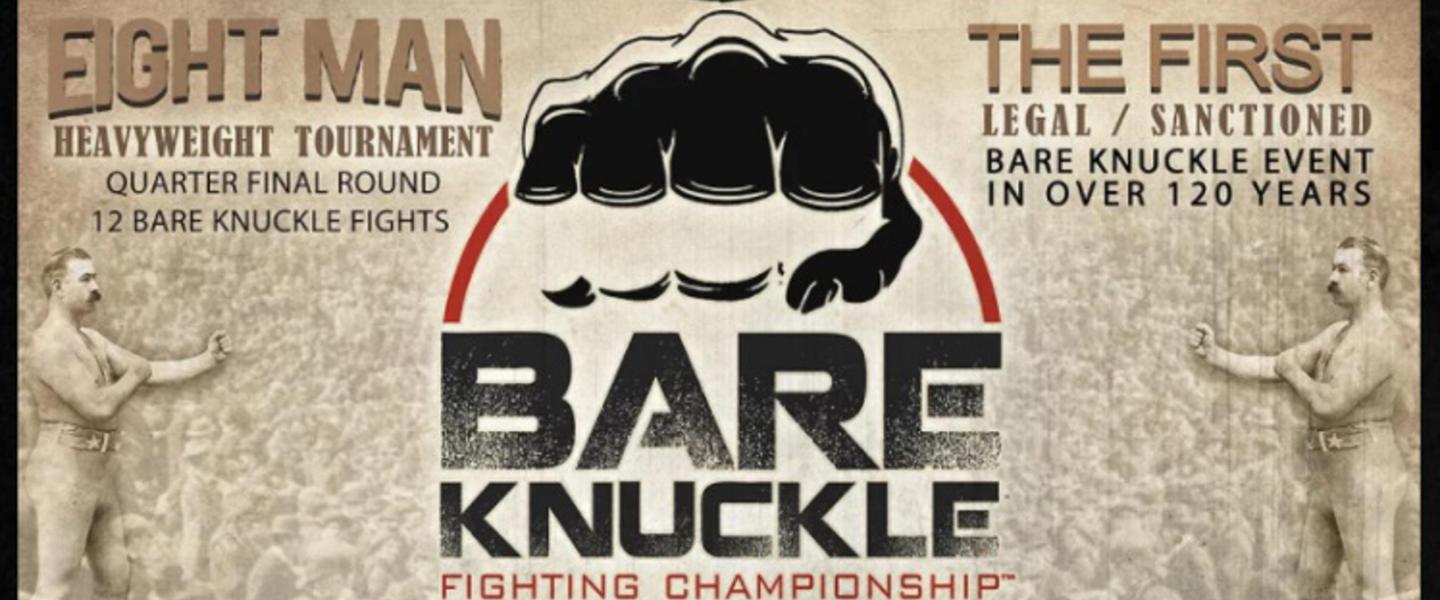 Live Pay-Per-View Sports Event to be Offered in Ultra HD by iNDEMAND and SES Video
Cheyenne, Wyoming, 1 June 2018 – Sports fans across the US will be able to watch the first Bare Knuckle Fighting Championship since 1889 in Ultra HD, which will be delivered to Cable Pay TV providers and their 4K subscribers through iNDEMAND Pay-Per-View (PPV) via the SES Ultra HD platform.
SES announced today that the event, produced by Multivision Media, will be broadcast live from the Cheyenne Ice and Events Center in Cheyenne, Wyoming on 2 June at 9 pm ET. The 4K event will be available nationally to cable and IPTV providers signed on to SES's pre-packaged 4K solution.
The 4K event will be delivered on the SES Events channel, which is part of the UHD line-up hosted on the SES Ultra HD platform. This channel is dedicated to live events and is readily available for Pay TV operators in North America who would like to broadcast in 4K. Past sporting events that were delivered in UHD on the SES Events channel include Bellator: Sonnen vs. Silva Mixed Martial Arts (MMA) and the 2018 Winter Olympic Games.
The all-in-one Ultra HD offering, currently serving close to 40 Pay TV systems with a collective audience of more than 40 million subscribers, combines a growing channel line-up, satellite distribution, and reception gear. In addition to the SES channel dedicated to events, the line-up features Fashion One 4K, NASA TV UHD, 4K UNIVERSE, INSIGHT TV, C4K360, Funbox UHD, Travelxp 4K, Nature Relaxation 4K, The Country Network, UHD1, and the SES 4K channel, a developmental incubator for emerging content producers. With this bouquet of channels, SES hosts the largest single source of linear 4K content in the world.
"Events like the Bare Knuckle Fighting Championship are immersive building blocks toward an exciting future in Ultra HD television," said John Schultz, Vice President of Broadcast Operations for iNDEMAND. "The partnership between iNDEMAND and SES has been a tremendous driver behind the emergence of 4K pay-per-view sporting events, which offer up a compelling Ultra HD television viewing experience."
"Live sports are accelerating demand for Ultra HD content like never before, as millions of consumers want to see 4K sports action on their new Ultra HD TV screens. The SES Ultra HD platform has broadcast the Olympics in 4K HDR to Pay TV providers and subscribers and now, together with iNDEMAND, SES is delivering yet another immersive event, in the Bare Knuckle Fighting Championship, which is bound to drive demand for 4K TV and the SES Ultra HD platform," said Steve Corda, Vice President of Media Platforms, SES Video in North America. "The SES Events channel is readily available for live events to virtually every Pay TV operator across North America."

For further information please contact:
Markus Payer
Corporate Communications & PR
Tel. +352 710 725 500
[email protected]
About SES
SES is the world-leading satellite operator and the first to deliver a differentiated and scalable GEO-MEO offering worldwide, with more than 50 satellites in Geostationary Earth Orbit (GEO) and 16 in Medium Earth Orbit (MEO). SES focuses on value-added, end-to-end solutions in two key business units: SES Video and SES Networks. The company provides satellite communications services to broadcasters, content and internet service providers, mobile and fixed network operators, governments and institutions. SES's portfolio includes ASTRA, O3b and MX1, a leading media service provider that offers a full suite of innovative digital video and media services. SES is listed on the Euronext Paris and Luxembourg Stock Exchange (ticker: SESG). Further information available at: www.ses.com
About iN DEMAND
iN DEMAND L.L.C. is a leading provider of transactional entertainment services and programming delivered through television's most innovative technologies. iN DEMAND creates, acquires and delivers programming for MVPDs' Pay-Per-View (PPV) and Video On Demand (VOD) platforms. It also supplies marketing support, production services and content transport for the industry. PPV programming includes entertainment events, boxing, wrestling and mixed martial arts events and the digital out-of-market subscription professional sports packages for MLB, NBA, NHL and MLS. The company's VOD products include first-run and library movies plus TV shows, many available for rental and/or electronic sell-through, plus subscription entertainment services. iN DEMAND's owners are Comcast iNDEMAND Holdings, Inc.,Charter Communications Operating, LLC, and Cox Communications Holdings, Inc.