HD+ Viewers to Enjoy Live Formula 1™ in Ultra HD with RTL UHD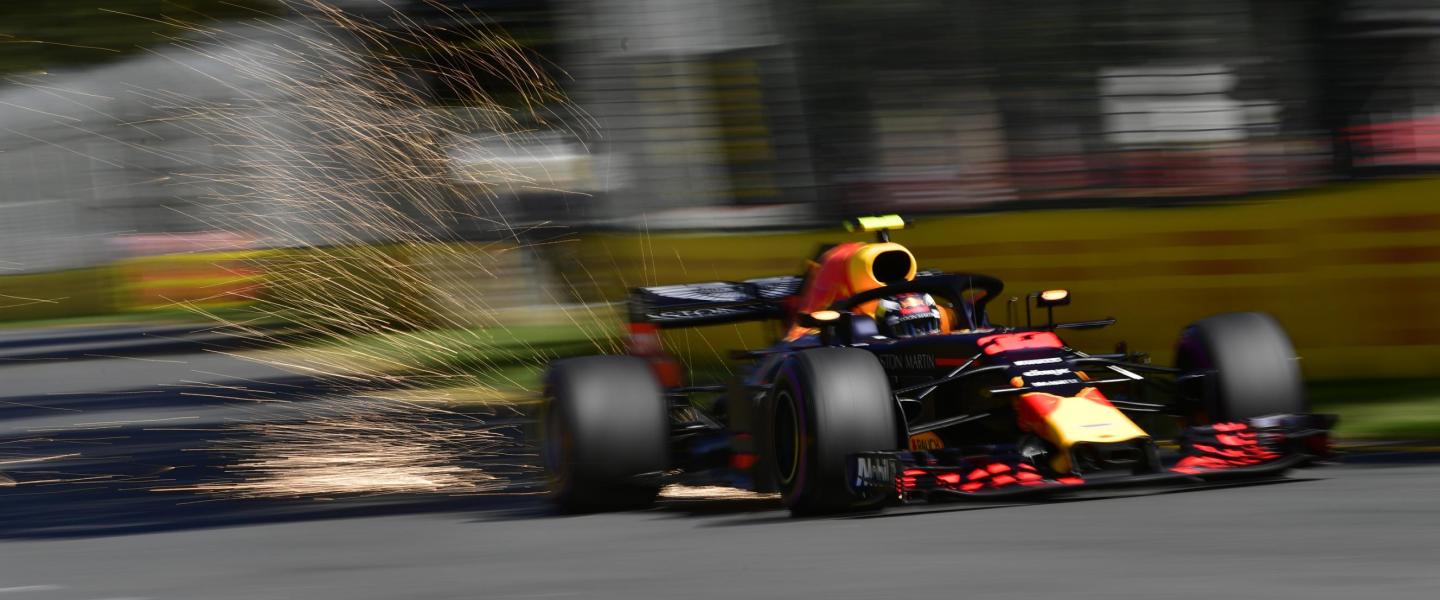 HD+ Viewers to Enjoy Live Formula 1™ in Ultra HD with RTL UHD
RTL takes pole position in German TV market by broadcasting the motor race live for the first time in Ultra HD
Luxembourg, 25 April 2018 – Mediengruppe RTL Deutschland will start broadcasting its Ultra HD channel "RTL UHD" to German viewers as of 28 April, via SES's HD platform HD+.
The Ultra HD channel will begin with the live transmission of the Formula 1™ race from Baku, Azerbaijan, and will subsequently broadcast 17 races of the 2018 season, while distributing all the events simultaneously in HD.
As RTL's partner of choice for distribution via satellite, HD+ is expanding its UHD package and bringing to its viewers even more high-quality entertainment and sports highlights in an immersive picture quality. With UHD1 and Travelxp 4K already available on HD+, RTL UHD becomes the third Ultra HD channel included in the TV package. The expanded offer is available to HD+ subscribers equipped with UHD TVs at no additional cost.
Andre Prahl, Head of Program Broadcasting Mediengruppe RTL Germany, said: "For us, UHD will become more important in the years to come, and as the leading media house we aim to constantly set new standards. This is why we are pleased to be able to expand our offering with the launch of RTL UHD and the live broadcast of Formula 1™."
Georges Agnes, Operations and Product Development Director of HD PLUS GmbH, said about the new offer: "Our commitment to Ultra HD is coming to fruition. Now that more and more broadcasters are testing the format on UHD1, providers are increasingly considering launching their own offerings. RTL is playing a pioneering role in the German TV market with the Ultra HD broadcast of Formula 1™, which is one of the most attractive TV properties in the country. Moreover, the differences between standard definition and UHD are particularly compelling for the viewer in this fast-paced sport. As 50% of TV sets sold in Germany are Ultra HD screens, the demand for more content in that format is set to rise, and we look forward to meeting that demand."

For further information please contact:
Markus Payer
Corporate Communications & PR
Tel. +352 710 725 500
[email protected]
About SES
SES is the world-leading satellite operator and the first to deliver a differentiated and scalable GEO-MEO offering worldwide, with more than 50 satellites in Geostationary Earth Orbit (GEO) and 12 in Medium Earth Orbit (MEO). SES focuses on value-added, end-to-end solutions in two key business units: SES Video and SES Networks. The company provides satellite communications services to broadcasters, content and internet service providers, mobile and fixed network operators, governments and institutions. SES's portfolio includes ASTRA, O3b and MX1, a leading media service provider that offers a full suite of innovative digital video and media services. SES is listed on the Euronext Paris and Luxembourg Stock Exchange (ticker: SESG). Further information available at: www.ses.com