EGNOS GOES OPERATIONAL ON SES-5 AT 5 DEGREES EAST
EGNOS GOES OPERATIONAL ON SES-5 AT 5 DEGREES EAST
Luxembourg, 2 September, 2015 - SES S.A. (NYSE Euronext Paris and Luxembourg Stock Exchange: SESG) announced today that after extensive testing on ground and in space, the first European Geostationary Navigation Overlay Service (EGNOS) payload, hosted on SES-5, is fully operational.
EGNOS GEO-1 was successfully launched as a hosted L-band payload on board SES-5 in July 2012, to provide satellite-based augmentation services in Europe. The EGNOS payload will help verify, improve and report on the reliability and accuracy of navigation positioning signals in Europe. EGNOS supplements Europe's satellite navigation systems, facilitating improved accuracy of positioning determination to within 1.5 metres.
The European Commission awarded the independent contracts for two new EGNOS GEO transponder services in 2007 and 2008. SES hosts both EGNOS payloads, on SES-5 at 5 degrees East and ASTRA 5B at 31.5 degrees East. These contracts were transferred to the European GNSS Agency (GSA) at the end of 2014, as part of an ongoing and successful cooperation between GSA and SES.
The contracts include the complementary hosting of the fully redundant ground equipment at the SES uplink sites located in Betzdorf, Luxembourg and Redu, Belgium.
Ferdinand Kayser, Chief Commercial Officer at SES, said: "The EGNOS contracts prove that our strategy to diversify our business and to provide global telecommunications services for governments and supra-national institutions, as well as multinational organizations, is bearing fruit. Furthermore, SES is looking forward to many years of successful operations in delivering EGNOS services in Europe.
For further information please contact:

Markus Payer
Corporate Communications
Tel. +352 710 725 500
[email protected]
SES Pictures are available underhttps://www.ses.com/media-gallery
SES White papers are available under http://www.ses.com/18681915/white-papers
About SES
SES (NYSE Euronext Paris and Luxembourg Stock Exchange: SESG) is the world-leading satellite operator with a fleet of more than 50 geostationary satellites.
The company provides satellite communications services to broadcasters, content and internet service providers, mobile and fixed network operators, and business and governmental organisations worldwide.
SES stands for long-lasting business relationships, high-quality service and excellence in the satellite industry. The culturally diverse regional teams of SES are located around the globe and work closely with customers to meet their specific satellite bandwidth and service requirements.
SES holds a participation in O3b Networks, a next generation satellite network combining the reach of satellite with the speed of fiber.
Further information available at: www.ses.com.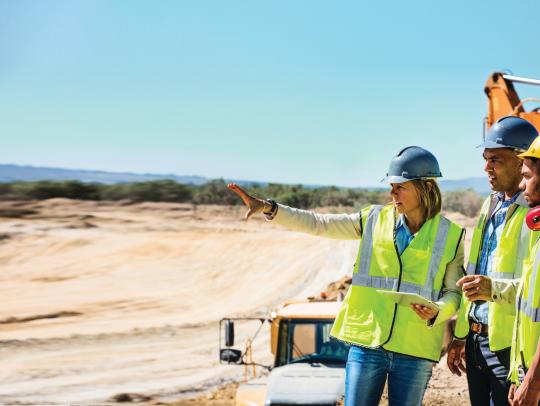 CETel
German-based global satellite provider CETel, enabled by SES' end-to-end managed connectivity solutions, has transformed mining operations in one of the most remote, land-locked sites in the world with access to cloud-based systems.
Read more