SES offers an advanced solution for cable distributors and other MVPDs to distribute 4K UHD to their subscribers. First, we offer a trial period, and then a commercial partnership, where we provide distributors with access to our 4K Ultra HD platform using a pre-configured loaner Harmonic Proview 7100 receiver. This receiver enables distributors to view the channels to determine the technical feasibility of 4K Ultra HD in their cable distribution system, as well as to determine which programming is best suited for their subscribers.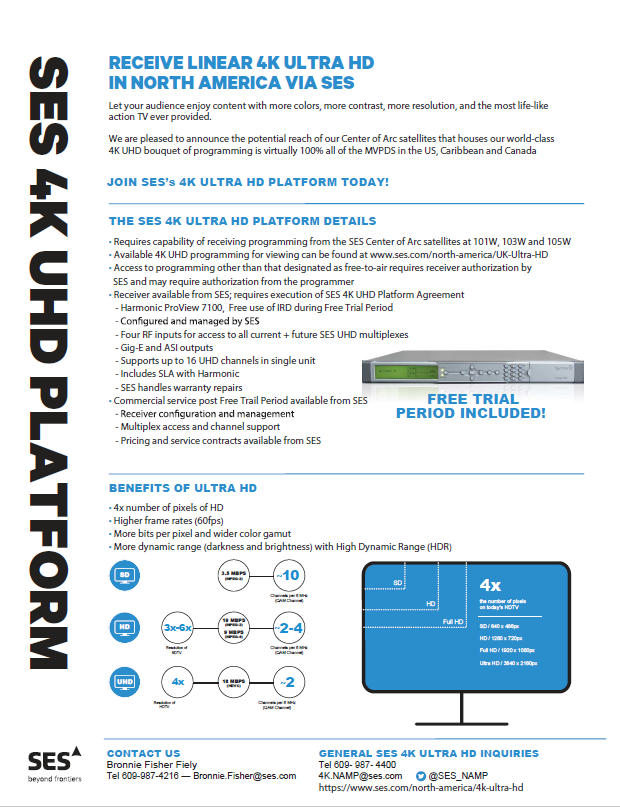 If you are a programmer producing 4K UHD video content, we welcome you to partner with SES to be among the first 4K UHD linear programmers in the U.S. on SES' platform. SES's 4K UHD platform provides quick and easy access to many of the nation's top MVPDs and programming distributors. Our platform allows you to showcase your 4K UHD content to millions of subscribers. Please see below for a partial list of our 4K commercial partners: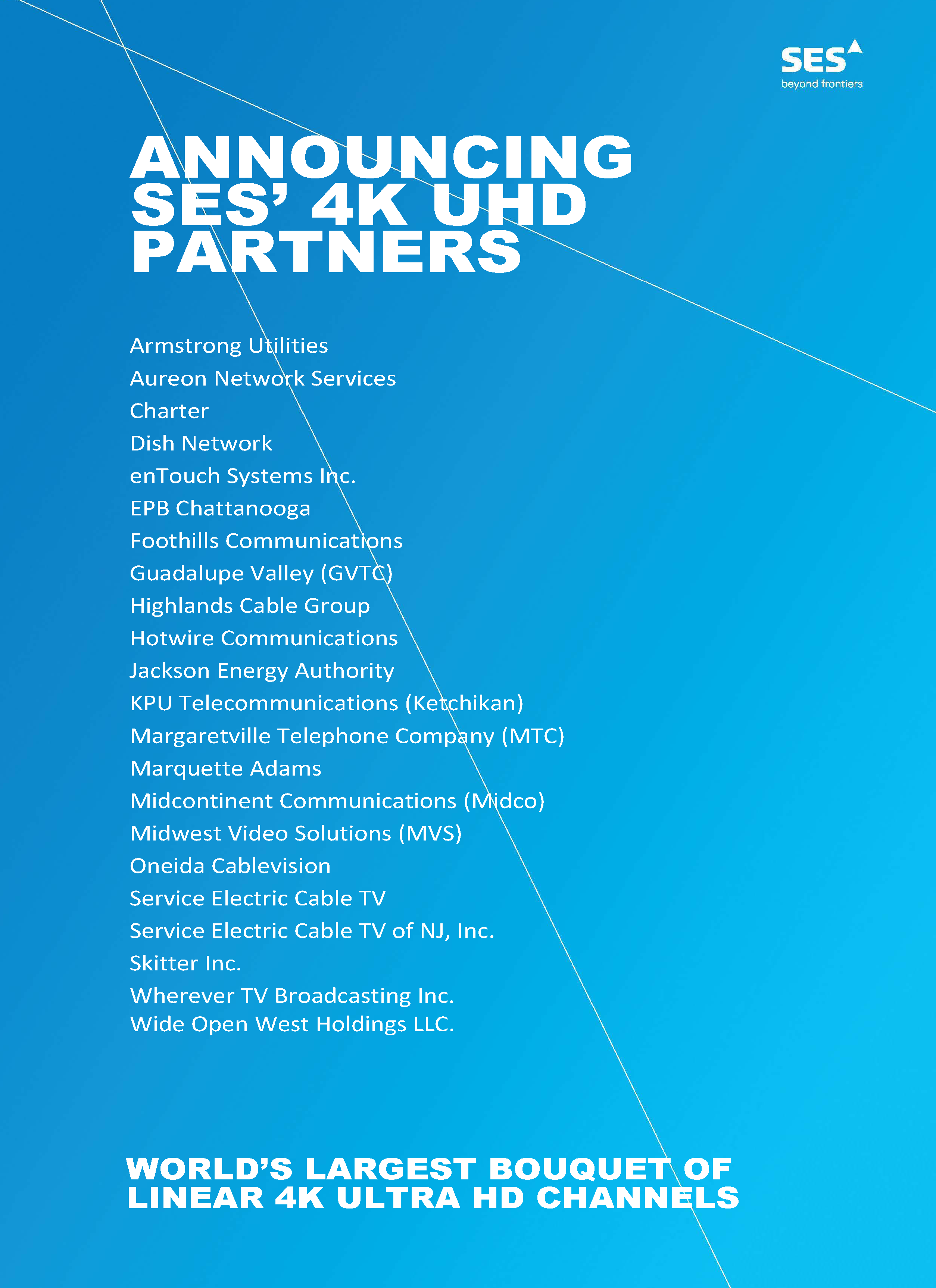 The SES Ultra HD platform is hosted on SES-1 which has a reach of 100% of U.S. pay TV households. Operators can easily receive the UHD programming with their current reception systems; please contact SES at (609) 987-4400 or email us at [email protected] for more information and to get access to the world's largest bouquet of linear 4K Ultra HD programming.
"Ultra HD has arrived in Wisconsin and we're just days away from delivering compelling 4K content to our subscriber homes. SES's innovative and simplified platform solution has really allowed us to leap ahead to reliable and scalable technologies that have made the transition to Ultra HD much faster and more efficient."
   ~Shane McCann, Network Engineer for Marquette- Adams
Looking for additional information? Fill in this form: