Enabling the Unlimited Sky
In-flight connectivity is fast becoming a must-have for the airline industry. Passenger trends, competition and new technologies are all pushing the industry towards mass adoption of the connected aircraft. Is your airline ready to adapt to this new trend?
Contact us
In-flight Connectivity is transforming the airline industry.
Is your company ready?
Once considered a luxury, in-flight Wi-Fi connectivity is becoming the new standard worldwide. As more and more airlines seek new opportunities to generate a loyal consumer base, attract new customers and ensure profitability, the industry has seen an important uptick in the number of carriers offering in-flight connectivity on both domestic and international flights, as a way to generate incremental revenue and gain valuable insight into passengers. An increase in the number of low-cost carriers, an improving economy and a higher number of available routes worldwide are all contributing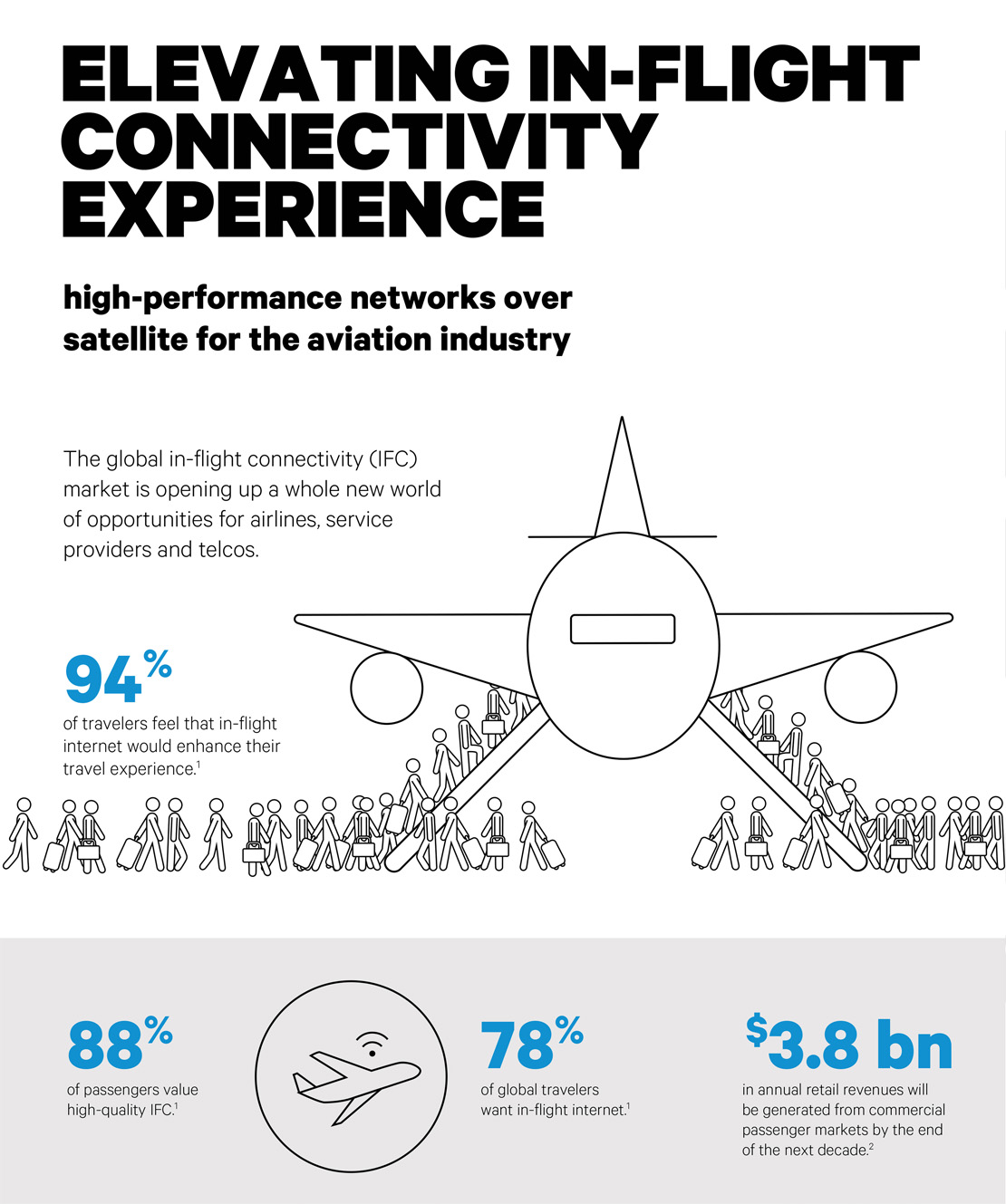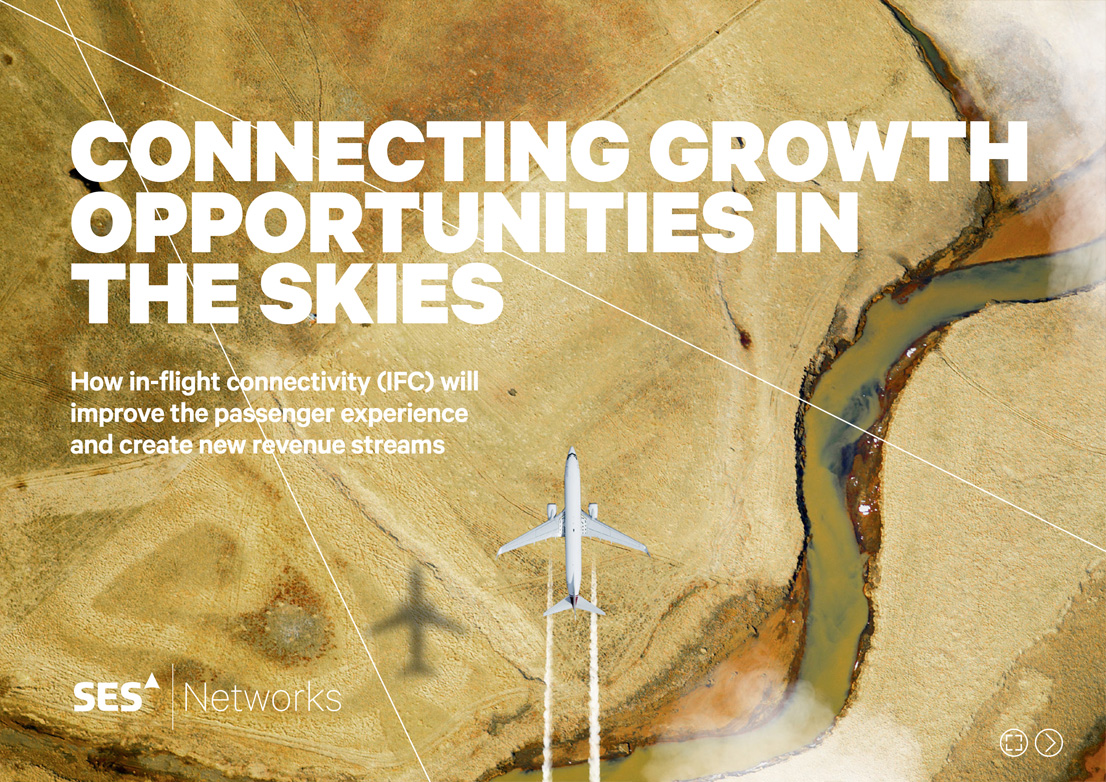 to a surge of new passengers on a global basis; according to IATA, an additional 421 million passengers will travel in 2019, and in Latin America alone, airline traffic saw an increase of 7.3% in 2017. Airlines are looking to capitalize on that growth by offering a better experience to passengers, and experts highlight the growing importance of in-flight connectivity in providing that experience as passengers travel more frequently and across longer distances.