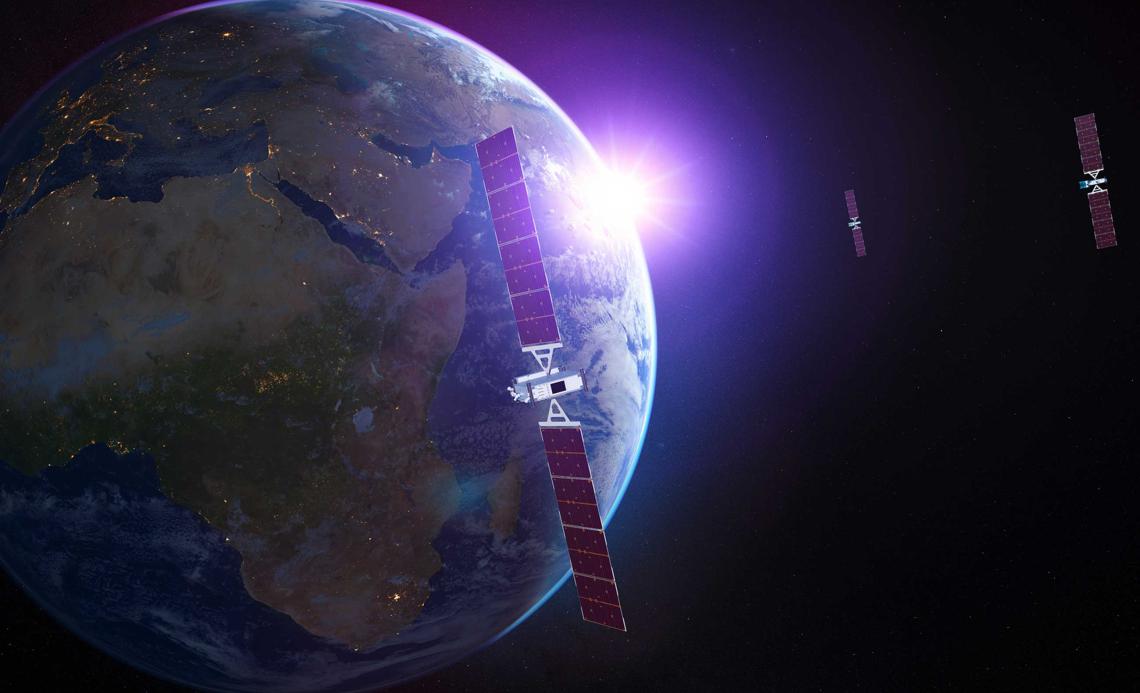 13 - 16 MAR 2023
Washington, DC
Satellite Show 2023
Join us from March 13 to March 16 at the Walter E. Washington Convention Center in meeting suite #143C on the Concourse Level.
Conference: March 13-16, 2023
Exhibition: March 14-16, 2023
Exhibit hours:
Tuesday March 14, 2023, 10:00 AM - 5:45 PM
Wednesday March 15, 2023, 9:00 AM - 6:00 PM
Thursday March 16, 2023, 9:00 AM - 1:00 PM
The Satellite conference and exhibition is an international social gathering of space and satellite thought leaders. Executives, engineers, government officials, and commercial customers attend the event to solve global challenges, bridge the digital divide, increase access to space, cultivate innovation and future leadership, collaborate on policy, and network with colleagues and peers. It also provides the opportunity for industry leaders to share the same stage with young professionals and entrepreneurs, engaging in discussions that will shape the future of commercial space.
Satellite Show proudly serves the entire ecosystem of the satellite and space communities while also including professionals in commercial markets benefiting from satellite technology and applications, such as government, military, broadcasting, media & entertainment, aviation, maritime, automotive, financial, and telecommunications, among others.
Performance Above All
SES has just launched the first two satellites of O3b mPOWER, the most advanced satellite communications system ever designed. When paired with our next-gen ground network, it will deliver multiple gigabits per second of throughput with unmatched service availability.
When performance matters most, O3b mPOWER services deliver a customer experience no other system can match. With industry-best throughput, predictable low latency, and unprecedented flexibility, O3b mPOWER delivers the performance you need to delight your customers, differentiate your services, and expand into new markets with confidence.
SES Space & Defence
SES Space & Defense is a leader in building, managing, and supporting the most advanced end-to-end satellite network solutions for the U.S. Government, Intelligence, and Civilian agencies. Leveraging 70+ SES satellites in GEO/MEO, SES Space & Defense delivers the most trusted global communications through a fully integrated, secure, and resilient Information and Communications Technology Ecosystem using unique multi-band, multi-orbit satellite networking capabilities.
Meet the SES Space & Defense team at booth #1629 to explore SES's best-in-class connectivity solutions and their benefits for your industry.
SES speaker schedule
Jay Icard
Do Orbits Matter? How to Compare the Performance and Economics of LEO, MEO, and GEO Satellites
MONDAY, MARCH 13 / 9:30AM – 10:30AM / 3:30 pm - 4:30 pm CET
Room: 147
John-Paul Hemingway
Satellite Industry Financial Forecasts for 2023
MONDAY, MARCH 13 / 9:30AM – 10:30AM / 3:30 pm - 4:30 pm CET
Room: 146 A/B
Jing Li (Moderator)
Civil Space Roundtable: What Agencies Need from Next-Generation Satellites
MONDAY, MARCH 13 / 2:00 pm – 3:00 pm / 9:00 pm - 10:00 pm CET
Room: 145 A/B
Steve Collar
Global Constellation Executive Roundtable
MONDAY, MARCH 13 / 3:15 pm – 4:15 pm / 9:15 pm - 10:15 pm CET
Room: 147
Wednesday Opening Keynote
WEDNESDAY, MARCH 15 / 9:00AM – 9:30AM / 3:00 pm - 3:30 pm CET
Room: Ballroom A/B
Ram Rao
How AI and Space Technologies Combine to Benefit the Critical Mission
THURSDAY, MARCH 16 / 10:15AM – 11:30AM / 4:15 pm - 5:30 pm CET
Room: 145 A/B
Schedule a meeting
Meet with us during Satellite 2023 and find out how O3b mPOWER is Redefining Satellite Services.