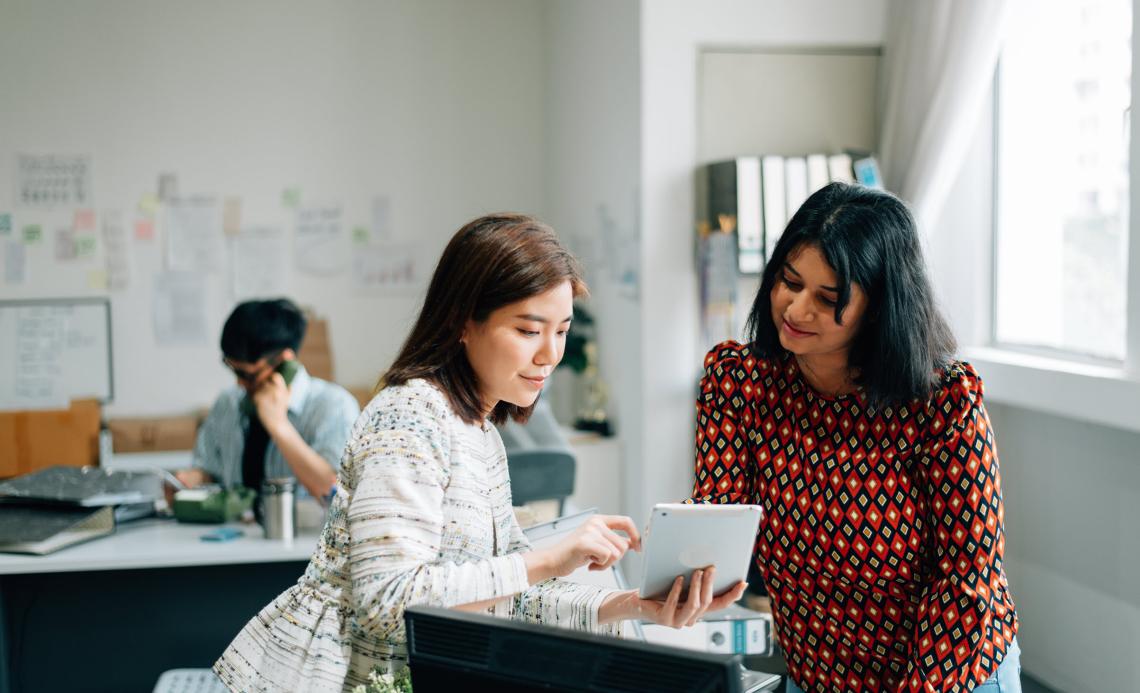 06 - 09 JUN 2023
Max ATRIA, Singapore Expo Convention & Exhibition Centre
Asia Tech x Singapore 2023
Join SES at Asia's leading technology and satellite event, and experience firsthand how our next-gen communications system, O3b mPOWER, can revolutionise the way your business connects with the world.
Asia Tech x Singapore 2023
Explore the power of connectivity
It's an exciting time for the satellite industry, especially for SES, customers and partners across Asia-Pacific. With the recent launch of the first four O3b mPOWER satellites—and service available later this year—SES is revolutionising the delivery of data services and applications via satellite, wherever your customers are located.

Visit SES Hospitality Suite Peridot 204, Max ATRIA, to discover how SES has optimised every dimension of our network to build the most advanced high-performance satellite communications system ever designed.
Experience the extraordinary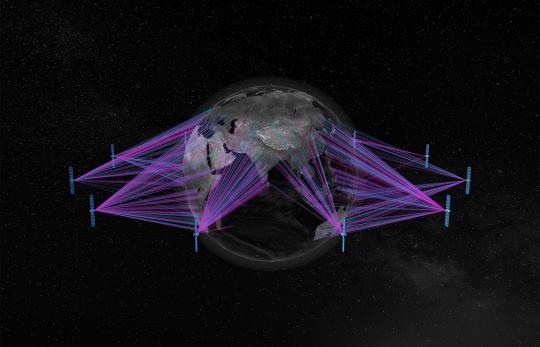 Live MEO Demonstration
Witness live utilisation of the satellite link demonstrating latency and the unrivalled performance of the next-generation MEO constellation, O3b mPOWER in action. Don't miss out on the MP130 antenna demo unit on showcase.
SES Cloud Enterprise Solution Demonstration
Delve into SES satellite-enabled cloud connectivity services and find out more about transforming your cloud-ready network as you engage with our subject matter expert in this live demo.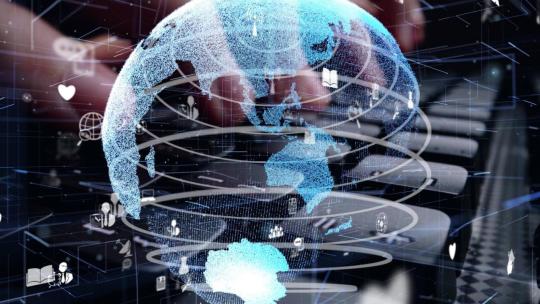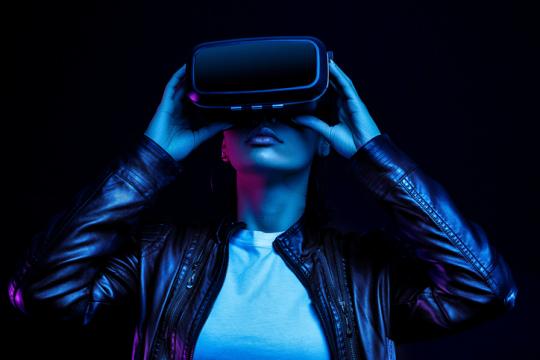 O3b mPOWER Virtual Reality Demo
Step into virtual reality and immerse yourself in an empowered world of possibilities with O3b mPOWER.
Pre-register your interest
SES Story Explorer Experience
Immerse yourself in our story with the SES Story Explorer – a unique 3D interactive experience. Discover the latest technology and solutions that SES has to offer – all at a touch of your fingertips.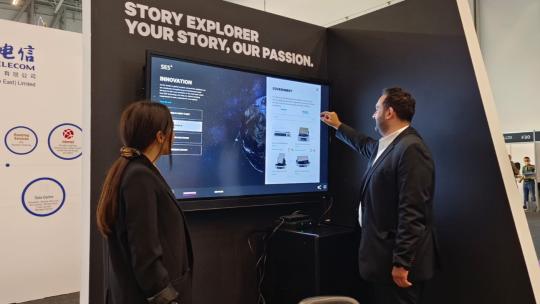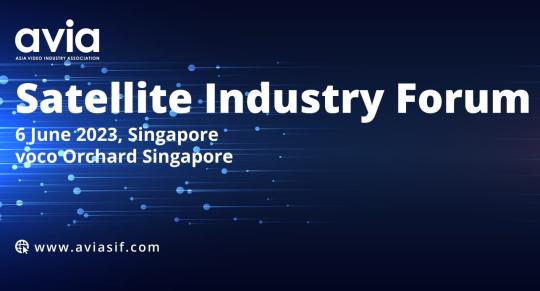 AVIA Satellite Industry Forum (AVIA SIF)
06 June 2023
voco Orchard Singapore
SES is also participating in AVIA SIF, Asia's leading satellite conference this year. Join our speakers to discuss the latest insights, trends and topics about the satellite industry with the industry experts.
Visit event website for more info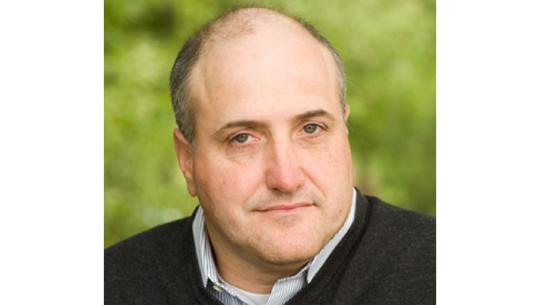 Sergy A. Mummert
SES
Senior Vice President, Global Cloud Sales & Strategic Partnerships
Programme
Aravind Chamarti
AVIA Satellite Industry Forum
Session Theme: Is There a Big Future for Combining GEO and NGSO?
Session Details: Tuesday, 6 June, 12.25PM – 12.55PM
Venue: voco Orchard, Singapore
Alan Cheng
AVIA Satellite Industry Forum
Session Theme: Beyond the Blue Continent – Creating More Affordable and High-Speed Satellite Connectivity
Session Details: Tuesday, 6 June, 4:10PM – 4:40PM
Venue: voco Orchard, Singapore
Brendan O'Callaghan
Asia Satellite Business Week
Session Theme: Broadband Connectivity: Views from the Satellite Operator
Session Details: Wednesday, 7 June, 10:15AM – 11:15AM
Venue: Garnet 214-217, Max Atria Level 2
Imran Malik
Asia Satellite Business Week
Session Theme: Universal Access & The Role of Satellites
Session Details: Wednesday, 7 June, 02:00PM – 02:30PM
Venue: Garnet 214-217, Max Atria Level 2
Sergy Mummert
CommunicAsia
Session Theme: Satellite-Empowered Cloud Connectivity
Session Details: Thursday, 8 June, 12:30PM – 12:50PM
Venue: CommunicAsia Stage Hall 5
Let's connect
Schedule a meeting with an SES expert to gain in-depth insights into satellite-based connectivity solutions and receive customised solutions that cater to your specific business needs.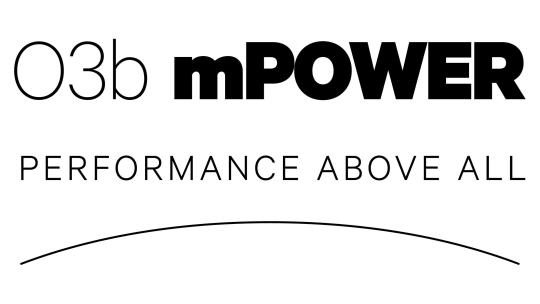 Performance Above All
When performance matters most, O3b mPOWER is the only choice. With industry-best throughput, unwaveringly low latency, and unmatched service availability, O3b mPOWER is the NGSO system that puts your network's performance above all.
Learn more about O3b mPOWER