Ensuring coordinated emergency efforts

When disaster strikes, emergency workers are often unable to rely on local terrestrial networks, which are frequently overloaded, damaged, or destroyed. Yet reliable on-demand communication lines are essential during that initial response period for the quick and effective coordination of efforts. Satellite connectivity is critical to emergency response strategies that enable governments, NGOs and humanitarian organisations to access the network resources they need to rapidly restore communications.
More about Crisis Response
Emergency response communication for first responders
Our satellite-enabled crisis response solution powers life-saving operations across the globe. High-throughput Geostationary Earth Orbit (GEO) satellites deliver uncontended end-to-end network connectivity that enables the data-driven applications used by first responders.
•    Quick-deploy GEO HTS capacity tailored to the needs of disaster-affected areas
•    Flexible service packages with bandwidth only, bandwidth and equipment, or a fully managed service with engineering support
•    Customisable bandwidth and equipment service options
•    Intelligent edge solutions that enhance and optimise local response operations
Portable, quick-deploy connectivity allows faster intervention in emergency situations and accelerates response and recovery efforts by providing resilient communications in the field—no matter how remote the location.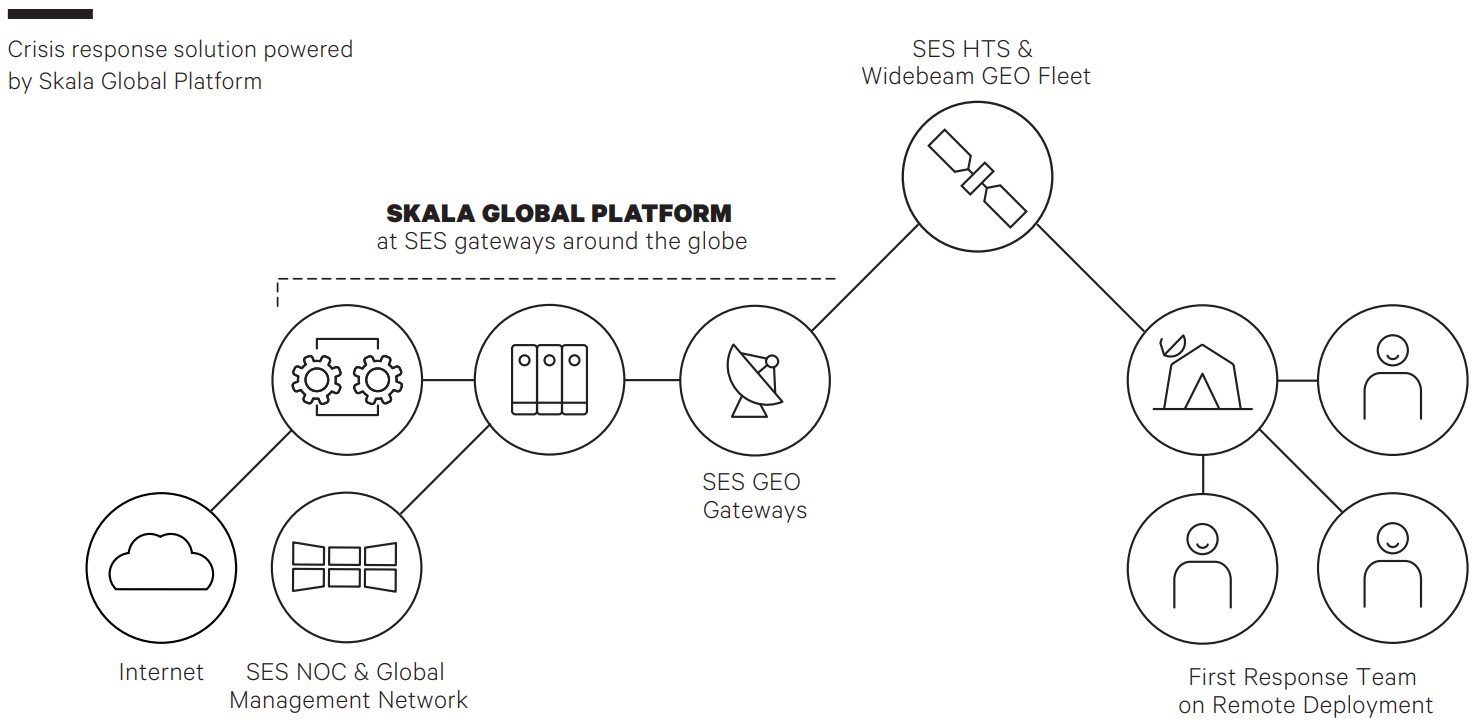 Enabling Platforms and Services
High-performance HTS broadband with global reach.
Our next-generation ground system, optimised for the delivery of high-quality managed data services.
Next-generation MEO system built on the proven track record of O3b MEO with exponential capabilities in scale, flexibility, and performance.
Case study
Emergency.lu

The emergency.lu platform is designed to quickly re-establish communications in remote areas isolated by natural disasters or other emergency situations.
More about Signature HADR
Crisis Recovery

Our crisis recovery solution uses advanced satellite technology to provide low-latency, high-throughput service to support the entire remote site deployment and cloud connectivity requirements of multiple first response teams and humanitarian organisations.