A Diverse SES Sets Us Out for Success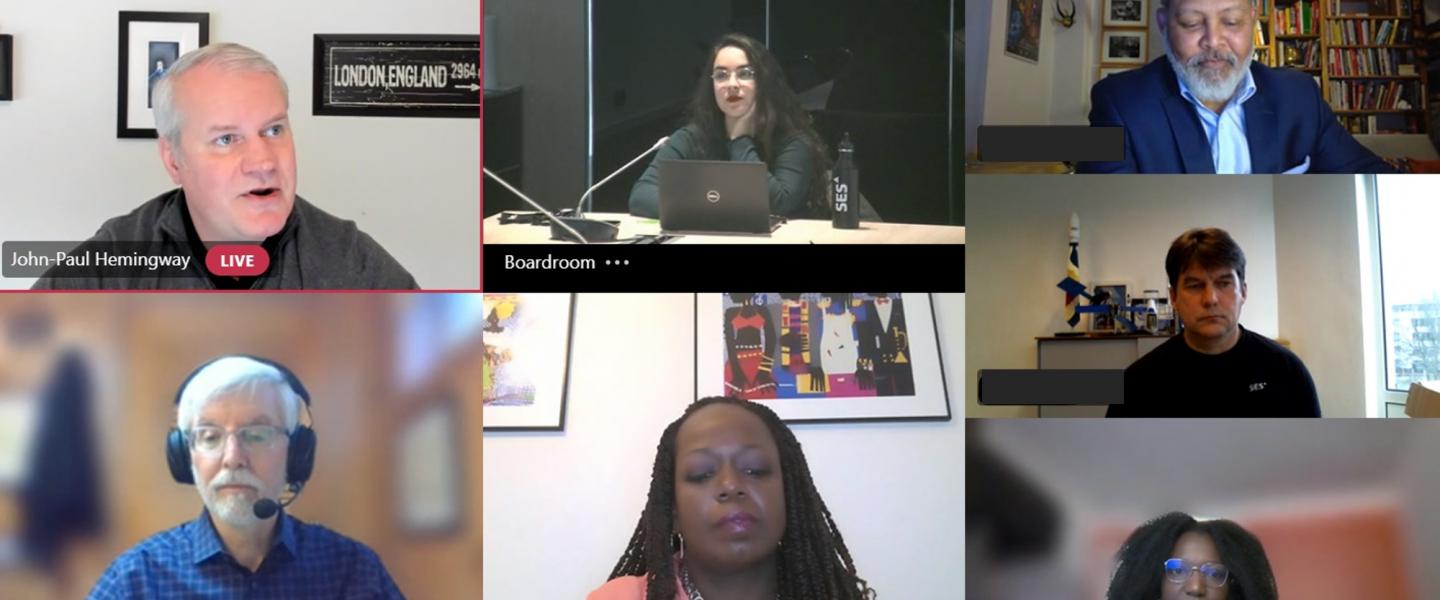 A Diverse SES Sets Us Out for Success
Global diversity and inclusion initiatives have grown by leaps and bounds in the last five years thanks to the increasing attention and investment from companies. Job openings related to D&I have surged 2.6 times since 2020. Besides that, companies are also setting out more transparent goals with explicit approaches to achieve a truly diverse and inclusive working environment.
At SES, one of our ambitions is to make this company a "great place to work", and that includes integrating diversity and inclusion initiatives. We spoke to Anastasia Nazare, SES D&I Programme Coordinator, to get a sense of how the company has made diversity and inclusivity an indispensable part of its business core and company culture.
Anastasia started off as an intern in 2019 and was tasked with organising SES's first Diversity Day. Being a global company, SES has over 80 nationalities present in its offices around the world. Understanding cultural differences and fostering a culture where differences are embraced—and every single voice is heard —has always been encouraged.
Yet Anastasia and SES quickly realised that more education and awareness campaigns needed to be carried out before launching the new Diversity Day initiative. What turned out to be a three-month stint for Anastasia ended up as a permanent role where she spent days and days just researching what other companies are doing, speaking to experts, consulting with other SES colleagues, working with senior management to develop an extensive D&I strategy for the company.
More than two years on, Anastasia is proud to talk about the baby steps SES has taken. The key initiative being one where SES has asked for employees to volunteer, step forward and form three Equality and Inclusion Working Groups, namely Gender, Ethnicity and General. These groups have a shared goal of achieving increased opportunities and better representation for underrepresented groups. "Because SES believes in hearing what employees are seeking for, we want SESers to come forward and jointly build a network together. Through the working groups, we want to create a strong allyship network where people listen, speak and act out for the interests of each other. The ultimate goal is to create an environment where everyone in the business can bring their whole selves to work and flourish in their roles."
Other initiatives include aligning the diversity awareness calendar with our company calendar and hosting global events so that our employees can raise awareness of such months and show their support. "This year, for the first time, we hosted Pride Month event and Diversity Day where people could share their stories and inspire each other. We aren't going to stop here. We are embarking on a diversity and inclusion journey and we have just left the station."
Besides making SES a great place, the benefits of a diverse SES cannot be undermined. Anastasia shared, "Our customers come from so many different countries. Therefore, when we have diverse people in our teams, we can better understand the customers' needs and wants, as well as deliver innovative solutions for them."
According to a report from McKinsey, diverse companies attract top talent, improve customer orientation and employee satisfaction. Besides that, greater diversity in the workforce also brings in greater profitability and value creation.
"We don't know yet where the train will take us to but we believe this will be an enriching and rewarding journey that will make us a better and stronger SES," said Anastasia.