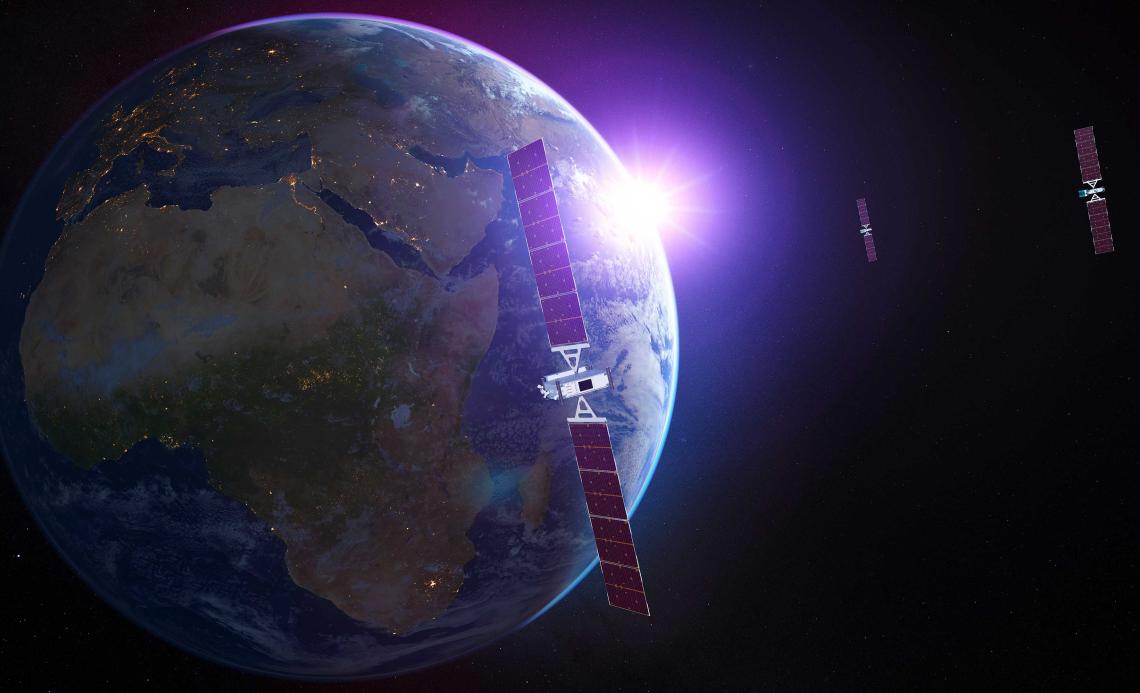 23 FEB 2023
European conference center, Luxembourg
GOVSATCOM 2023
Come and meet SES and SES Space & Defence at GOVSATCOM 2023 on 23 February at stands 19 and 20.
GOVSATCOM Luxembourg has become a key event on the agenda of the International SATCOM actors from the satellite, governmental, institutional and defense fields. SES and SES Space & Defense will be participating to the 2023 edition of the GOVSATCOM conference taking place on 23 February at the European Convention Center.
Follow our talks
Follow the presentations from SES's CEO Steve Collar and Gus Anderson, VP SES Space & Defense, to learn about innovative space capabilities, multi-orbit SATCOM services for your critical missions including second-generation MEO system O3b mPOWER, as well as new tools for advanced government operational needs, such as SES Space & Defense's ICT portal NetOps capability.
See presentation times and topics
At the stands
Meet the SES and SES Space & Defense teams at booths 19 and 20 to:
Learn how the O3b mPOWER data system will power sovereign and government services anywhere by immersing yourself into an empowered world with our virtual reality experience
Discover a next-generation O3b mPOWER ready terminal from ALL.SPACE that will land the highest throughput ever delivered from space
Explore SES's best-in-class connectivity solutions and their benefits for your industry with the 3D interactive Story Explorer
Exclusive tour
On 24 February, discover O3b mPOWER's unique capabilities for Sovereign Government Connectivity needs with an exclusive tour of SES headquarters in Betzdorf, Luxembourg including the O3b mPOWER lab and antenna park. Book your seat now.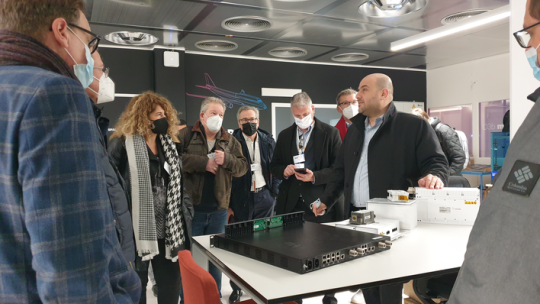 Visit the O3b mPOWER lab and antenna park
GOVSATCOM participants are invited on an exclusive tour of the O3b mPOWER lab and antenna park at SES headquarters. Book your seat now – 24 Feb, 10 AM - 12 PM.
Book your seat
Presentations
Keynote - A Vision of Integrated Secure Sovereign Space
Steve Collar, CEO, SES
14:00 – 14:15
Keynote - Creating a Resilient Multi-Band, Multi-Orbit SATCOM Solution
Gus Anderson, VP for Strategic Development, SES Space & Defense
14:15 – 14:30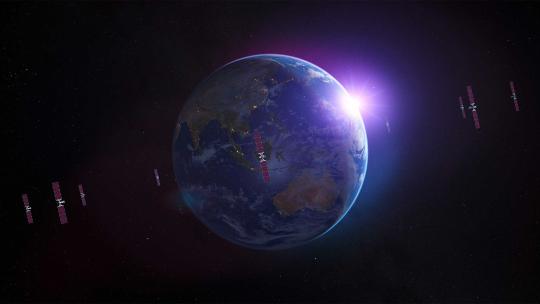 Performance Above All
When performance matters most, O3b mPOWER services deliver a customer experience no other system can match. With industry-best throughput, predictable low latency, and ironclad service reliability, O3b mPOWER delivers the security, performance and control you need to enable mission success anywhere.
More about O3b mPOWER for Government
About SES Space & Defense
SES Space & Defense is a leader in building, managing, and supporting the most advanced end-to-end satellite network solutions for the U.S. Government, Intelligence, and Civilian agencies. Leveraging 70+ SES satellites in GEO/MEO, SES Space & Defense delivers the most trusted global communications through a fully integrated, secure, and resilient Information and Communications Technology Ecosystem using unique multi-band, multi-orbit satellite networking capabilities.