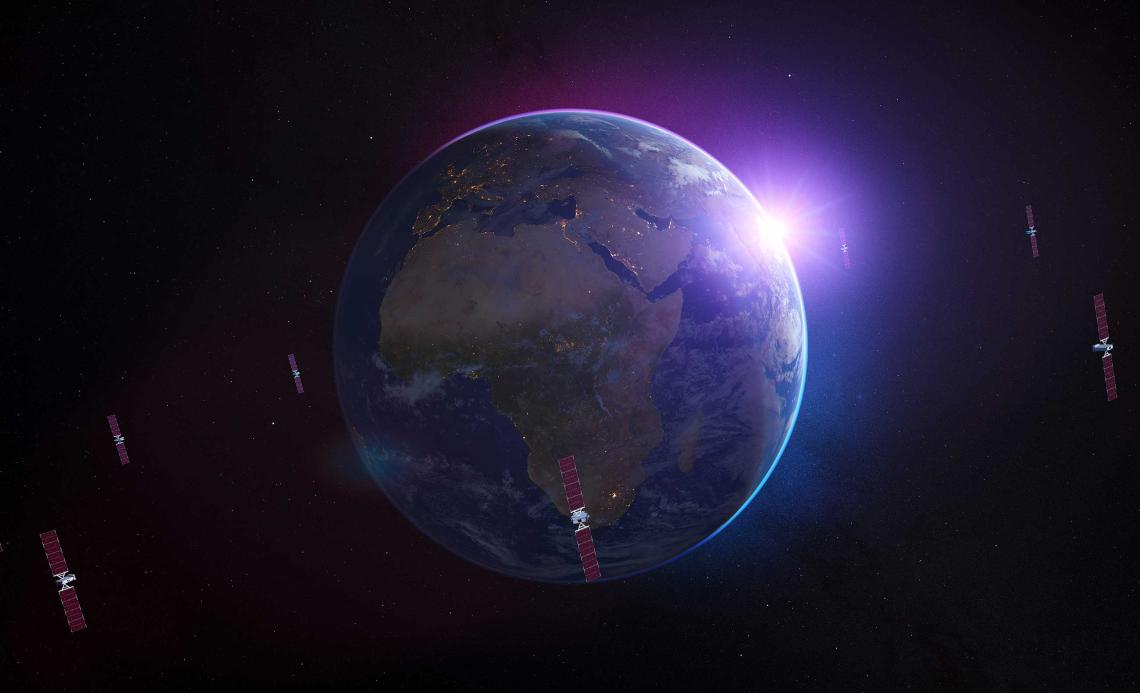 13 - 16 NOV 2023
Cape Town, South Africa
Africa Tech Festival
Experience the home of AfricaCom and AfricaTech which unite Africa's tech ecosystems and industry verticals to create a better, more inclusive digital world. Join us at the SES Coffee Stand – Hall 1, CTICC, Cape Town.
Africa Tech Festival is where technology leaders gather to take the pulse of the future. Returning on 13 - 16 November, Africa Tech Festival is a jam-packed, energy-filled week that celebrates Africa's vibrant tech scene. It brings a passionate community of 12,000+ movers and shakers and showcases the most inspiring examples of tech as a force for good.
This year, SES is back at Africa Tech Festival, and we're excited to be showcasing our new high-performance O3b mPOWER services at the SES Coffee Stand in Hall 1. With the launches of O3b mPOWER satellites—SES is revolutionizing the delivery of data and broadcast services and applications, via satellite, wherever you or your customers are located.
Join us to experience a perfect balance of business opportunities, future-focused content delivery, revolutionized connectivity, and networking opportunities that will help you power the continent's digital transformation.
When performance matters most, O3b mPOWER services deliver a customer experience no other system can match. With industry-best throughput, predictable low latency, and ironclad service reliability, O3b mPOWER delivers the performance you need to delight your customers, differentiate your services, and expand into new markets with confidence.
Experience the extraordinary
Stop by the SES Coffee Stand in Hall 1, where we will take you through how SES is redefining global connectivity and can enable you get ahead of industry change - increase revenues, reduce costs, and simplify your broadcast operations.
Escape the crowd for 4 minutes and immerse yourself in an empowered world with a live O3b mPOWER virtual reality demonstration. Learn what we've optimized in our network to reach new performance thresholds and deliver an unmatched service.
Experience O3b mPOWER in action as we showcase its unrivalled performance via a live connection to our MEO satellite from an active field terminal.
Learn how you can achieve your business KPIs, reduce costs and maximize revenue with our cloud Enterprise Toolkit including Edge compute and Private 5G solutions.
Schedule a meeting with SES
Meet the SES team at ATF 2023 to learn more about our solutions and uncover what drives SES, the world's only multi-orbit satellite player.