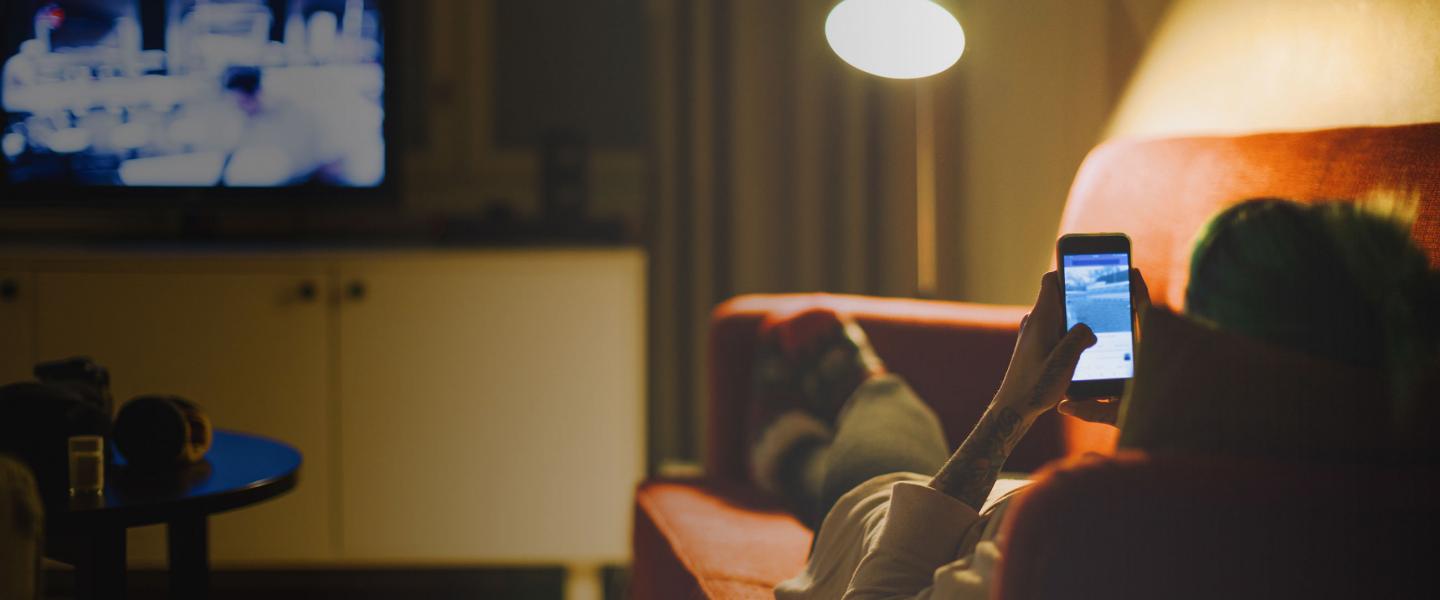 Unifying two media worlds with DTH & OTT
Combining DTH and OTT to Serve Changing Viewing Habits
The plethora of video content choice has created new challenges for DTH platform operators, with streaming providers, such as Netflix, Amazon prime video, YouTube and Hulu, seriously competing with mainstream television for viewers' attention. In addition to this, the growth in smart device usage has led to increased consumption on multiple screens. With audiences stuck at home, the COVID-19 pandemic has impacted viewing behaviour even further.
How are changing viewing patterns affecting business models and what steps are being taken to meet subscribers' requirements for greater choice? Here we will discuss the trends and factors affecting the industry and explore the options available for operators as they respond to market changes.
The Changing Market Dynamics for DTH Operators
Keeping up with the competition can be a challenge for DTH operators. This is due to the shift in TV consumption from linear to OTT combined with linear, and the growing phenomenon of "distracted viewers". Consumers expect a multi-screen video experience, and OTT gives consumers fast and flexible access to the content they want with targeted offerings.
Operators need to provide innovative solutions with the widest choice of content and digital options to keep subscribers engaged and ensure viewer satisfaction. This includes combining premium entertainment channels that can be watched on any device with on-demand content, live news and sports content, and local programming.
Navigating the competitive market landscape can be complex and costly. Maximising revenues while lowering fixed costs is a priority as operators consider launching their own OTT service and aggregating others, with enough content to fill their libraries within a set budget. Meaning thousands of pieces of linear and non-linear content need to go on to a DTH or an OTT environment. Distribution is key as they look to distribute their content to the widest audience, and negotiate a fragmented distribution landscape, with multiple devices and platforms. Emerging markets, such as Latin America, Asia Pacific and Africa, can offer new business opportunities as consumers look for content and channels in their local languages.
Satellite technology continues to play a key role in delivering video content to end-users over a vast geographical area. The question is how to converge a satellite distribution network with other video and content delivery methods and manage any additional costs and complexity while keeping the current DTH investment secure.
Pros and Cons of DTH and OTT Platforms
Before looking at how we unify the DTH and OTT worlds, it is worth considering the pros and cons of each platform.
DTH Platforms:
+ Highly reliable and stable, based on robust satellite and fibre networks (99.999 percent signal reliability)
+ Easy to scale (1 to infinity) and cost-efficient, offering the greatest geographical reach
- No personalization, audience analytics for monetisation purposes, and options for multi-screen viewing
OTT Platforms:
+ These platforms provide analytics and consumption data based on viewer preferences, which can be easily complimented with targeted advertising
+ Subscription sign-up time can take less than five minutes and new TV channels can be launched very quickly
- These platforms are harder and more expensive to scale, and can be affected by peak time usage caused by network congestion
The Hybrid TV Platform Solution
So how do you combine both worlds? DTH operators need to adapt to viewer demands with a richer content offering to grow their subscriber base and increase customer satisfaction. Convergence is key to providing a seamless viewing experience when switching between broadcast and online TV platforms, with operators offering subscribers an all-in-one entertainment package. This can be achieved using a hybrid platform based on the latest media technologies and capabilities, merging linear with on-demand content, and satellite with OTT delivery.
With a hybrid TV platform, DTH operators can bundle OTT services along with linear TV for a richer seamless user experience with synchronised content. With one unified DTH and OTT interface, the user can easily switch between linear, OTT, and third-party content on any screen they choose anywhere. A unified channel list spanning both DTH and OTT also enables seamless OTT/DTH switching via the operator app.
Operators can get to know their audiences and gain valuable insights, showing which user watches which channel and programme at which time, enabling them to create a content offering tailored to the individual user. They can monetise audience segments via targeted advertising – using OTT and DTH consumption data and user subscription data, to offer targeted ad options to advertisers and broadcasters. With programme analytics, linear content offerings can be aligned to audience preferences with niche pop-up channels created and launched in minutes.
Leveraging operational synergies, a hybrid TV platform simplifies the workflow with only one technical infrastructure required instead of two. Operators can still select their preferred distribution methods using satellite, fibre and IP, to a range of devices (TV, mobile, tablet, etc.) while supplying rural areas and under-connected households with VOD and OTT content.
Our Hybrid DTH/OTT Platform
OTT penetration may be reaching new heights, but DTH penetration is still strong with growing revenues worldwide. Even with the popularity of online streaming, linear television remains relevant. Viewers still want the latest primetime TV entertainment, live news updates and sports events.
Hybrid TV platforms provide the best of both worlds, enabling the combination of DTH and OTT offerings. Viewers get to benefit from DTH quality with OTT on- demand freedom, enjoying a seamless viewing experience via a single interface. With the roll out of 5G network, hybrid distribution will be strengthened further with close harmonisation between satellites and terrestrial 5G – giving viewers at home even more content with higher video quality.
With a hybrid TV platform, DTH operators benefit from a single workflow with lower OPEX, and can easily monetise content based on detailed audience insights. They also get to keep their DTH investment secure with OTT becoming part of the DTH hybrid offering.
How can we help?
If you're looking for more information about our offering or need to connect with our team, don't hesitate to reach out. We are here to help.