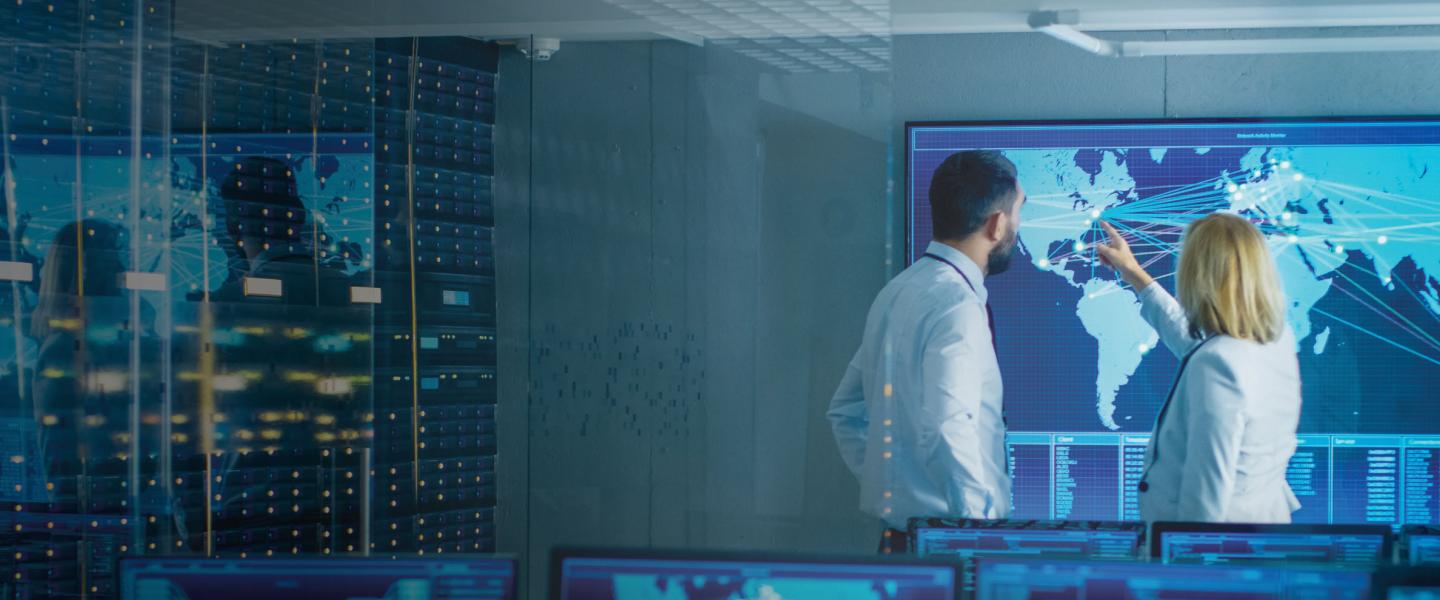 The Road to Cyber Resilience
Developing a shared approach to cybersecurity
A single point of vulnerability. Thousands of companies affected. Cyber-attacks, such as supply chain attacks, target the weakest link in your value chain to gain access to your entire ecosystem—you, your network partners, and your customers.
In today's complex threat landscape, implementing cybersecurity measures at an organisational level alone is not enough. Your entire value chain needs to be continuously vigilant, aligning with cybersecurity strategies that work.
You are responsible for securing your customers' data as it traverses your network. Partnering with us helps. Together, we can align security policies to customer needs and share the responsibility for cybersecurity.
Work together with us, your network partners, and customers to meet and exceed security standards:
Take a holistic approach
Jointly devise an information security programme
Constantly monitor and update security policies within your organisation, and every entity throughout your value chain
Simplify the future of cyber resilience with proactive measures to create a layered cybersecurity practice
Our multi-layered approach to cybersecurity
At SES, we focus on a defense in depth (DiD) architecture, incorporating a series of security controls to enable multi-layered defence against cyber threats. Over time, we have built transparent and mutually beneficial partnerships through a three-step cyber resilience strategy: Share. Simplify. Scale.
Move away from the previously myopic approach to cybersecurity. As partners, we can develop a more proactive, holistic strategy that facilitates security throughout the entire network ecosystem. Implement our "Share. Simplify. Scale." mindset to start the journey towards building a more secure future for everyone—together.

Share the responsibility
We take a shared approach to cybersecurity. And we inspire everyone we work with to do the same. Working together with our customers and partners, we've built a reliable system for handling sensitive data spanning our entire ecosystem.

Simplify partnerships
We consistently meet and surpass security standards, aligning our policies with those of our customers and partners. This helps us to have simpler conversations around security measures and requirements, ensuring ease of business moving forward.

Scale together
A shared approach to cyber resilience, embracing standardised security practices, creates a foundation for us to grow and scale together with our customers and partners.
Planning Guide
Download the Cybersecurity planning guide and find out more about:
Supply Chain Attacks
Defense in depth (DiD) architecture
Cybersecurity in partnership
Download the Planning Guide
Infographics
Sharing the responsibility for cybersecurity
Download the Infographic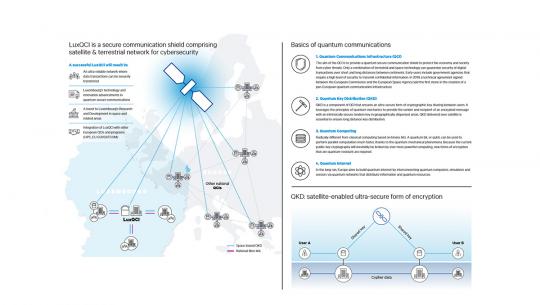 Building Luxembourg's Quantum Communication Infrastructure
Download the infografic
More about Cybersecurity and SES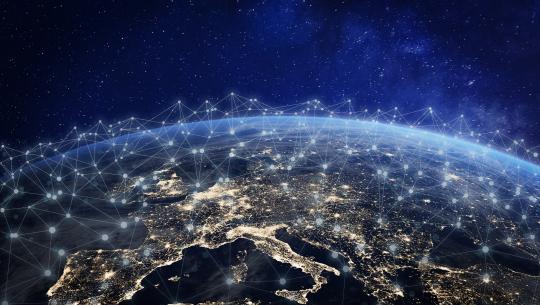 Press Release | 13 Jul 2021
SES-led Consortium to Define Luxembourg's Quantum Communication Infrastructure for Europe
Read more
How can we help?
If you're looking for more information about our offering or need to connect with our team, don't hesitate to reach out. We are here to help.