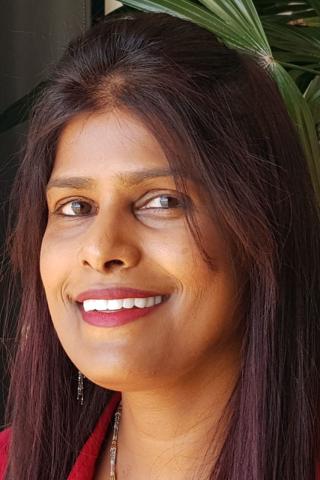 Surie Ramasary
CEO
Cell C black
Surie is currently the Chief Executive of Black, a division of Cell C. She recently launched a very disruptive entertainment platform that brings content inclusion to the South African market. The offering includes the Buy or Rent of a movie straight off theatrical Cinema so getting access to the latest content first, subscription models that provide choice from movies, series, music, TV channels, lifestyle services like booking, betting, gaming and so much more. The platform was built with affordable pricing models and easy access of use by simply using Prepaid airtime to subscribe, a first in SA. The product was also launched across multiple platforms, Android and iOS apps, the web and a media box. The first platform that brings all entertainment in one place.
Surie was previously the Executive Head Products & Services at Cell C responsible for management and development of Strategies for the following Portfolios for Consumer, SME and Enterprise market segments: Prepaid & Contract Voice, Data, VAS, mCommerce, WASP, Content Services; GTM; CRM & Loyalty; Digital Marketing & Carrier Services & Roaming.
Surie also held the position Head of Products & services at MTN Zambia, responsible for providing leadership in the development and launch of products and services for all markets segments across all product categories taking MTN Zambia to number one in the territory. She also took content services revenue as a new entrant to No.5 across the 21 Opco's.
She was also responsible for Prepaid products & Consumer Retention at MTN (SA) as well as played a strategic role in the design and launch of MTN (SA), MTN Zone which took MTN SA to number one in Prepaid. She also assisted the group operations to launch MTN Zone in other African operations, mobile banking solution for MTN Zambia and MTN SA as well as implemented retention strategies across MTN Group.
She has 16 years telecommunication experience, 1.5 years content media experience and 10 years banking experience.
Surie holds a Bachelor of Commerce in Marketing and Marketing Management and she is a Certified Associate of the Institute of Bankers South Africa and holds a CAIB(SA) certification. She has also completed her Telecomms MBA and recently Digital Marketing.