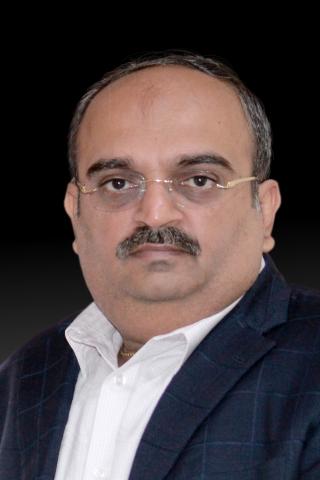 Prashant Chothani
Founder and CEO
Travelxp 4K HD
Mr. Prashant Chothani is the Founder and Chief Executive Officer of Travelxp 4K HD, the world's leading travel channel, founded in 2009.
In February 2011, Travelxp 4K HD launched India's first and only High Definition travel channel with 100% original programming in English. The channel is localized in 10+ languages and distributed globally to over 91+ million homes across North America, Europe, MENA & the Asia Pacific. It is headquartered in Mumbai, India, with an office and extensive production studio in London, UK.
An internationally respected broadcast tech leader, Mr. Chothani has given the world its first 4K HDR TV channel, Travelxp 4K HD, which was launched in North America in end 2017. Travelxp 4K HD has been one of the innovation partners of the UHD ecosystem.
Mr. Chothani has received several international awards for innovation in Broadcast Technology from the best global forums. He represents the only Indian company on the global Ultra High Definition (UHD) Forum, an industry body helping set the standards to aid the adoption and spread of 4K UHD and HDR broadcasting systems across the world.
Mr. Chothani has developed a strong, talented team that he mentors with strategic leadership for technology infrastructure, foreign alliances and partnerships, content creation, distribution technology and more.
He is also the CEO of Media Worldwide Limited, which broadcasts India's leading music channels - Music India, Sangeet Bangla, Sangeet Marathi, Sangeet Bhojpuri and Bangla Talkies. Media Worldwide Limited is headquartered in Mumbai, India with offices in Kolkata and Delhi.
Mr. Chothani has over 30 years of experience in the media and broadcast business, and has been a key evangelist of the Media & Entertainment space, from having played a key role in helping legalize cable TV operations in India way back in 1988, to creating an innovative business model for promotion of film and music brands on television channels, and more.