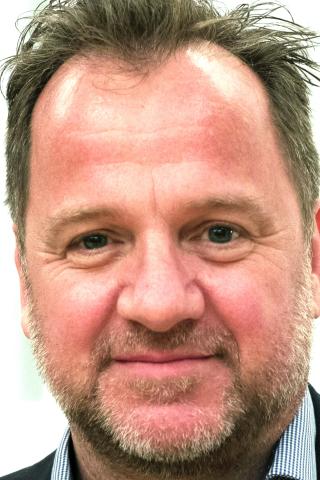 Guido Neuman
Co-Founder and Managing Director
CETel
Guido Neumann, Co-Founder and Managing Director of CETel, a German service provider of global communications solutions. After serving in the German Armed Forces and NATO as an officer in Command, Control, Communications and Information Systems, he moved to a German IT consulting firm. Together with his team, he founded and build up a new Teleport division in 1999 to serve the LMI-1 satellite, which was launched at that time.
After collecting further valuable experiences with customers around the world as CCO for a global acting IT company, he returned to the Teleport business. Seeing the opportunity for improvement and optimization, Guido and his long-term colleague decided to start their own business and founded CETel.
Having successfully initiated several satellite-based services in Europe, Middle East and Africa for customers from various industries, CETel built up their own Teleport facilities in 2006. The CETel Teleport, located in Germany close to Cologne and Bonn, has expanded constantly over the last years. In addition, CETel is operating own ground station equipment hosted at partner Teleports worldwide.
CETel's managing team has executed several M&A activities over the last years and successfully integrated services and staff into the CETel organization, e.g. acquisitions of Plenexis Services, ND Satcom Managed Services, Geolink, formerly SeaMobile Europe, or Onlime Managed Satellite Services.
Today, CETel offers tailored and independent turnkey solutions to provide the best fitting service setup for their customers, who are located in all major verticals, such as oil-and-gas, corporate, mining, maritime, governmental, NGO, service providers and others.
Besides managing and further growing CETel and his passion about the global satellite industry, Guido's focus lies on his family, friends and his charitable foundation, actively supporting humanitarian help and the protection of animals and nature.
Guido is 52 years old, holds a university degree in computer science, is happily married and has two children.