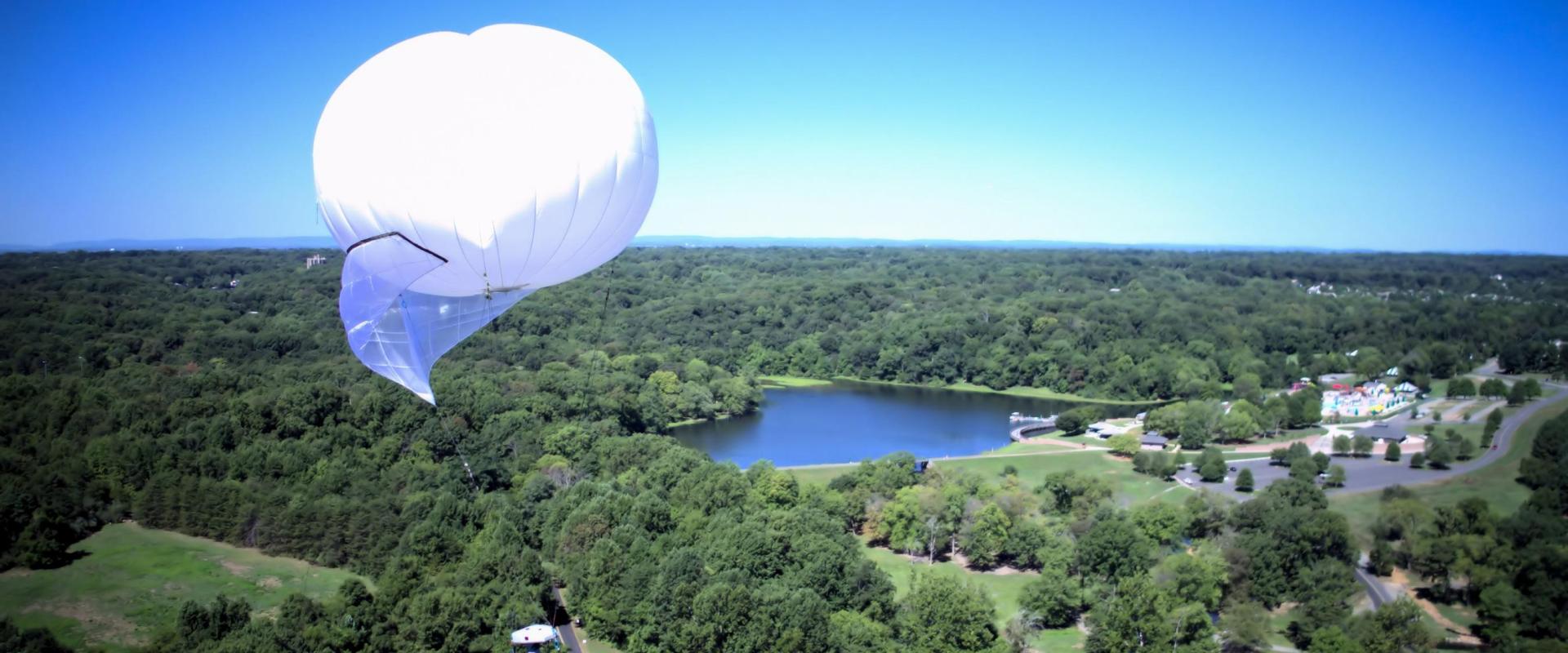 Tactical Persistent Surveillance (TPS)
SES's Tactial Persistent Surveillance/Persistent Surveillance Aerostat (PSA) is a mobile information collection solution. It provides an effective and economical Intelligence Surveillance Reconnaissance (ISR) capability enabling leadership to make rapid and accurate decisions based on real time airborne intelligence.
TPS is based on Lighter-Than-Air (LTA) inflatable aerostat technology hosting advanced electro-optical (EO) sensor and communications payload options, which is designed to provide situational awareness for border and operations security, event monitoring and disaster response initiatives.
Coupled with the Rapid Response Vehicle, the TPS aerostat can benefit a wide range of applications for both defence and security or humanitarian services, (such as enabling wireless internet access for refugee camps and local communities, IP backhaul for mobile networks and downed public infrastructure, and long-term connectivity for development agencies on the ground).
Key Features
Fully integrated solution is based on an aerostat platform, capable of being fully operational in twenty minutes, with an operating altitude of over 300 meters
The TPS/PSA's baseline configuration is equipped with an E/O (electro-optical) sensor enabling detection and surveillance of vehicle and human presence up to 5 km. The system includes a satellite backhaul of sensor data for an added layer of monitoring and analysis via a centralised monitoring center.
The aerostat can also be equipped with a communications payload using MIMO radio technology providing two-way communications and streaming video with any IP enabled device.
SES's unique fleet of GEO and MEO high-throughput satellites provides the flexible connectivity needed to apply the surveillance solution to virtually any application requiring monitoring including natural disasters, border security, crowd control, port security, refugee camp monitoring and oil, gas and remote mining security:
Border Monitoring
Crowd control
Ports
VIP
Random security check-points
Refugee camps
Oil, gas & remote mining
For additional information about the Tactial Persistent Surveillance and other solutions, please click here