SES Ultra HD Conference, London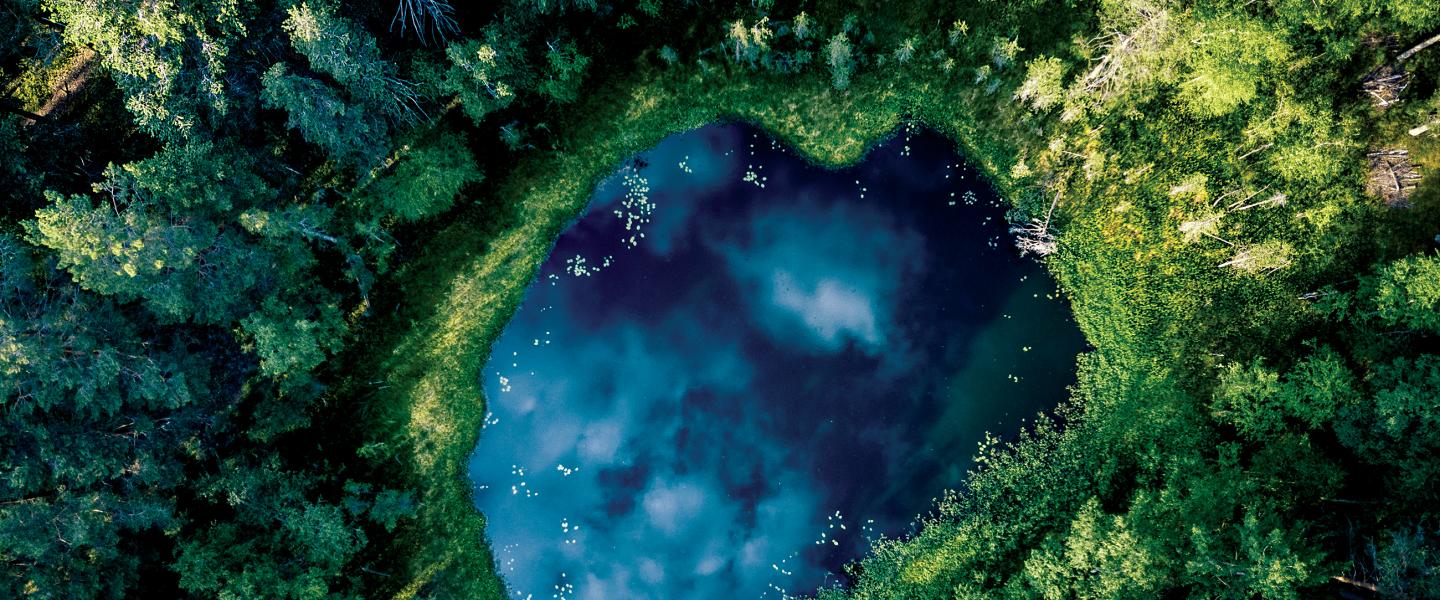 SES Ultra HD Conference, London
This year's SES Ultra HD Conference (June 13, techUK, London) saw representatives from the broadcast industry, programme-makers, analysts, consumer electronics manufacturers and retail experts come together to discuss the current state of the Ultra HD market and how 4K is being adopted, share their views on the latest technology trends and outline some of the challenges faced by the supply chain.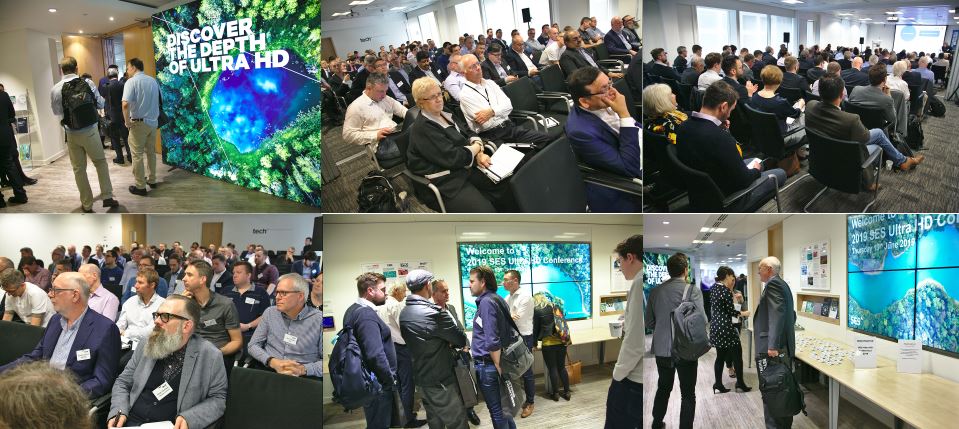 4K – The State of the Industry
More and more content is being produced in UHD, with drama and sport leading the way – an increasing amount of delivery platforms (linear, OTT, VOD) are now carrying 4K and the demand is growing.
Speaking as part of a panel on post-production, David Klafkowski, CEO of The Farm Group, told delegates that 75% of its TV drama output is now in UHD, as is a large chunk of high-end factual content for OTT providers, such as Amazon, Apple and Netflix. He added that high-quality audio such as Dolby Atmos was becoming much more important.
According to The Farm Group, the biggest issue is the increasing costs required to record and store UHD content and data. Sixty minutes of raw, uncompressed UHD footage will take up 4TB – 180 minutes will need 12TB of storage. There is a growing trend for content to be delivered in High Dynamic Range (HDR), particularly drama. "From a viewer's point of view, there's never been a better time – they are getting top-quality, cinema-like TV drama that they'd expect to get in a feature film," said Aiden Farrell, senior colourist at The Farm Group, London.
Educate the consumer
During a panel discussion of broadcasters and content producers, Prashant Chothani, CEO and founder of Travelxp 4K, said that the 4K / HDR ecosystem is here to stay and will grow. Travel XP already produces more than 1000 hours of 4K content a year. He added there was a need to educate the consumer on the benefits of 4K and wow them with content, delivered by a quality linear broadcast service: "This is a key factor for the success of 4K. We need to spoil the consumer's eye."
Mr Chothani underlined the value of satellite distribution in terms of consistency and quality of the signal. He also revealed that his company had started filming in 8K and was currently in discussions to provide 8K content by the end of this year or early 2020.
Graeme Stanley, the chief commercial officer of action sports, lifestyle and entertainment channel Insight TV said that his company produced around 200 hours of 4K content a year. He also highlighted the costs involved when producing UHD material, including expensive cameras and lenses, and hard drive storage, as well as the challenges of creating content in different formats, such as HDR10 and HLG, for various platforms.
"Shooting in 8K UHD can have an impact on the creative approach, said Mr Stanley – long camera shots are sometimes necessary because the eye needs to take in more details. This means the storytelling is different in UHD."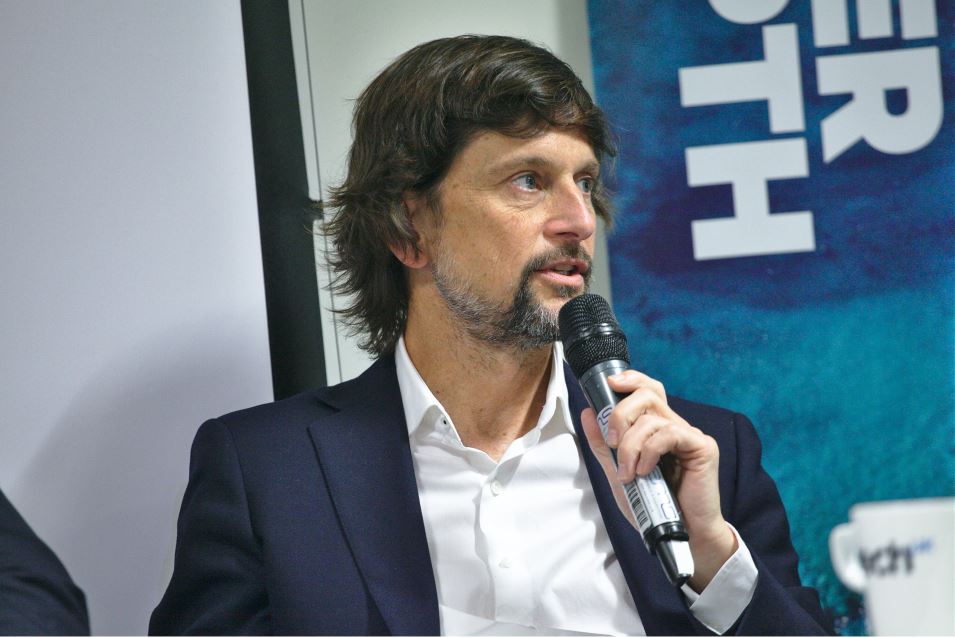 Codecs
Guido Meardi, chief executive of advanced video compression software specialist V-Nova International, explained how the introduction of new codecs, such as the cost-effective LCEVC (Low Complexity Enhancement Video Coding), could help to accelerate the distribution and roll-out of UHD across multiple platforms.
Challenges
It's clear that when it comes to producing and distributing UHD content, some of the main challenges faced by the industry are increasing costs, how to deliver to multiple platforms (linear, OTT, VOD, etc) in the best quality across various formats, and meeting the required technical standards.
Ian Trow, media, network and security consultant mentioned that "It's a complex landscape – we need to make it a simpler proposition for customers." He also warned that security was an important issue: "It's a big concern – there have been countless incidents of assets being compromised right at the early stage of their release cycle."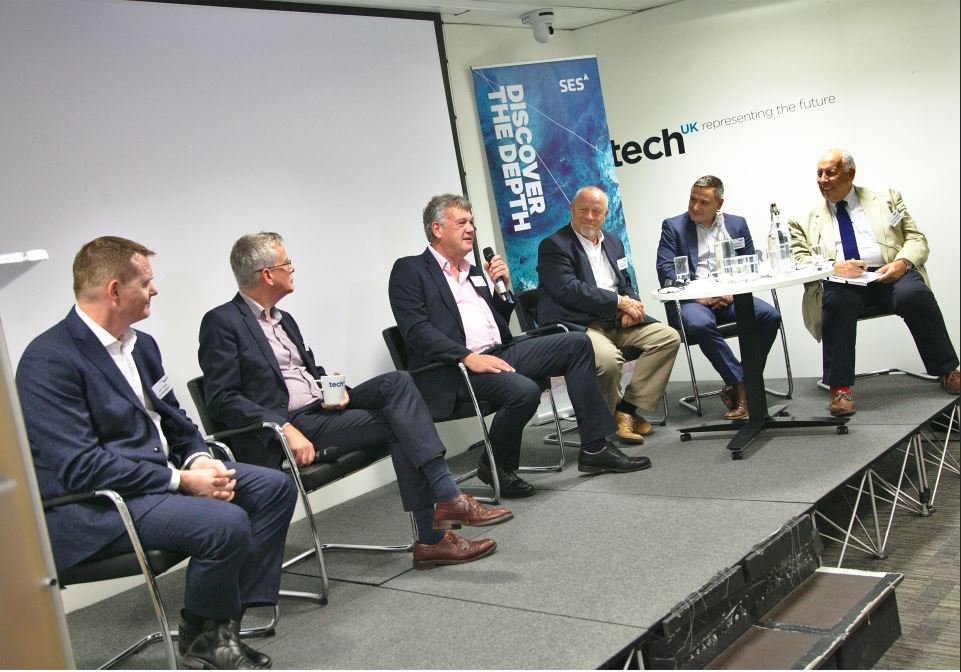 ITV, The BBC and Sky  
Tom Griffiths, ITV's director of broadcast & distribution, told delegates that it was planning for UHD "within the next couple of years", but that delivering it end-to-end would be a challenge.
"Sport is a big draw for UHD – we're looking at sporting events and thinking about how we build ourselves up for that. Drama is also a definite."
He said there was a question over whether UHD would be delivered on "traditional" platforms or IP.
Mr Griffiths added that ITV would have to look at the costs involved with UHD so that it didn't have a negative impact on revenue.
Keynote addresses at this year's SES Ultra HD Conference were given by Phil Layton, BBC R&D's Head of Broadcast and Connected Systems, and Chris Johns, Sky UK's chief engineer, broadcast strategy.
Since 2017 the BBC has been trialling UHD with a mixture of VOD programmes (Blue Planet II and Dynasties) and live broadcasts, including the 2018 FIFA World Cup, the 2018 Wimbledon tennis championship, the 2019 FA Cup semi-final and the final. 
Last year's Royal Wedding between Prince Harry and Meghan Markle was trialled in UHD HDR but not transmitted by the BBC – though Sky did broadcast the Royal Wedding live in UHD SDR.
For live UHD HDR production, a single workflow is necessary, due to the complexity involved, said Mr Layton. It presents several challenges, including having a large number of cameras and sources to deliver to a variety of platforms. 
For the Royal Wedding trials, the BBC used 76 UHD cameras. The BBC now offers automatic UHD VOD viewing suggestions for viewers watching programmes on compatible TVs and devices.
"This has pushed up UHD viewing – for Dynasties, UHD viewing was considerably bigger than SD – about a quarter of HD viewing," said Mr Layton.
The BBC also included a 'watch in UHD' Red Button option for live iPlayer programmes such as the FA Cup matches, where viewers could click through and watch a UHD version. Mr Layton told delegates there were still some problems to overcome with UHD HDR distribution, including offering better quality audio and issues involving HDR brightness on various models of TV.
"We're still learning how to make good HDR and SDR simultaneously, but we're making steps forward," he said.
Sky's Mr Johns shared IHS Markit research, which showed that 63% of TVs shipped in Western Europe in Q4 of 2018 were 4K and highlighted the growth and variety of 4K content from the likes of Sky, BT, Netflix and Amazon. 
Sky is commissioning much more content in UHD, said Mr Johns. He added that live broadcasting such as sport and music events were a big push for UHD and added: "The movie industry has taken on the need to deliver in UHD with gusto."
Looking ahead, he posed the question: is 4K the limit, or do we need to take the next step and go to 8K?
"It's an interesting conundrum – how far do you need to go to deliver a return on your investment?"
He added: "Any new technology needs to be seamless customer experience. Being able to pace the delivery of products into the market is quite important – it's not a good idea for the consumer [electronics] industry to push things too hard. UHD is good and we can make it look really good."

4K – The Last Mile: the retail market  
Analyst Nick Simon, GfK's account director, consumer electronics, gave his view of the UHD retail landscape, which he described as "positive".  Looking at current sales of 4K TVs, he said the market had seen modest growth, pointing out that the adoption of UHD TVs by consumers has been slower than that of HD models. In the first four years since the launch of HD, 55% of all TVs sold were HD – only 31% per of TVs sold in a four-year period since the introduction of 4K were UHD.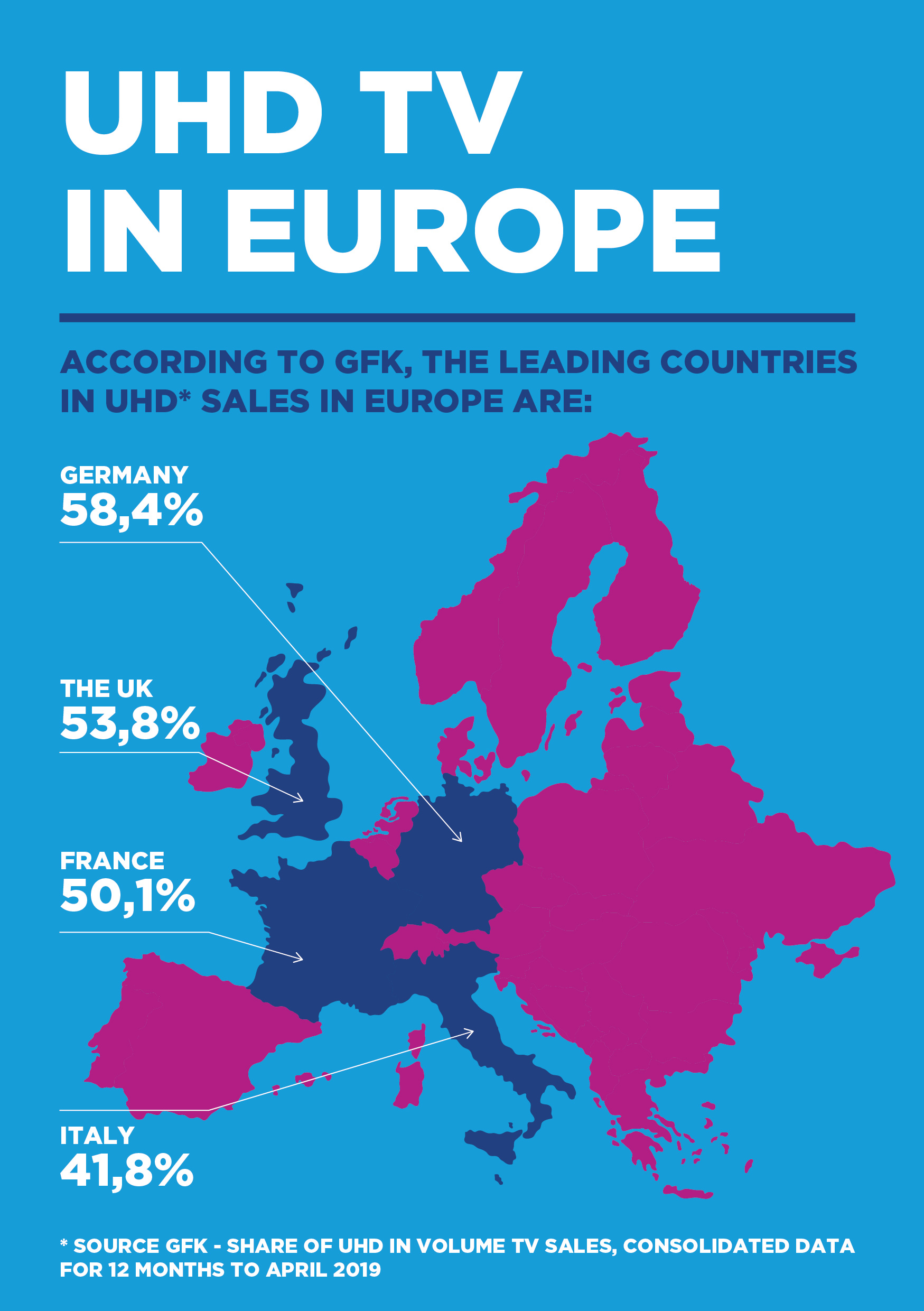 In 2008, HDTV sales were at 8.1 million, which represented 98% of the total TV market, but in 2018, UHDTV sales were at 2.8 million – only 53%. He blamed some of the sluggish 4K TV sales on consumers still buying low-cost Full HD and HD ready models rather than trading up t0 UHD sets. According to GfK data, when it comes to UHD TV sales in Europe, Germany is leading the way – 58.4% of volume sales of German TVs in the twelve months up to April 2019 were UHD sets. The UK is close behind - 53.8% - followed by France (50.1%) and Italy (41.8%).
Mr Simon also highlighted that the retail industry has a part to play in educating consumers on the benefits of new TV technology such as UHD and OLED.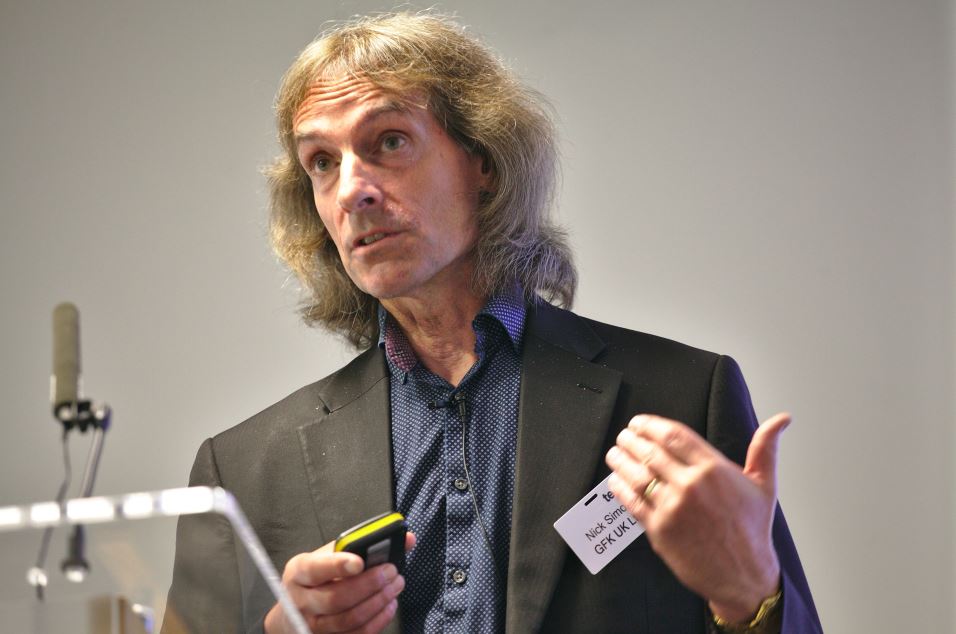 Retail
This theme was also picked up on in the retail panel discussion, which featured Howard Saycell, chief executive of Retra, the trade association for independent electrical retailers; retail and technology journalist Sean Hannam and two manufacturer representatives – Stuart Savage, LG's director of EU Innovation, digital TV R & D, and Richard Moreton, who is responsible for Samsung's business development and industrial affairs.
Mr Hannam said there was still a massive amount of work to be done to educate consumers on the benefits of 4K. The message from Retra was that it's important for consumers to see 4K and 8K TVs demonstrated in stores, but that a significant number of retailers weren't selling flat-panel TVs, 0r had reduced the amount of space they give to them in their shops because they couldn't make a decent margin.
LG's Mr Savage highlighted how some TV manufacturers are also finding it hard to make money out of selling physical devices, so are adopting more of a service-oriented approach and becoming aggregators of content.
Samsung's Mr Moreton told delegates about the formation of the 8K Association, a not-for-profit organisation that has been created by manufacturers to address issues in the 8K ecosystem.
Designed to educate professionals and consumers on 8K, the association's founding members are Samsung, Hisense, TCL, Panasonic and AU Optronics.
4K – The Wrap Up
Ending the conference on a positive note, Richard Lindsay-Davies, the chief executive of the DTG (The Digital TV Group), said that the TV industry was going through an exciting time.
"The choice and quality are getting better, but the reality is that business models are changing. There are opportunities, but the question is: how do we turn it into money?"
In his summing up of the event, Thomas Wrede, SES vice president, new technology and standards, said that "Compared with last year and the year before, there has been a much higher degree of confidence that 4K UHD content is available, more is in the pipeline and production workflows have improved. Fifteen months ago, some voices in the industry were asking: "Will UHD suffer the fate of 3D?" After today, the answer is no – UHD is here and it's fully established. It's good news."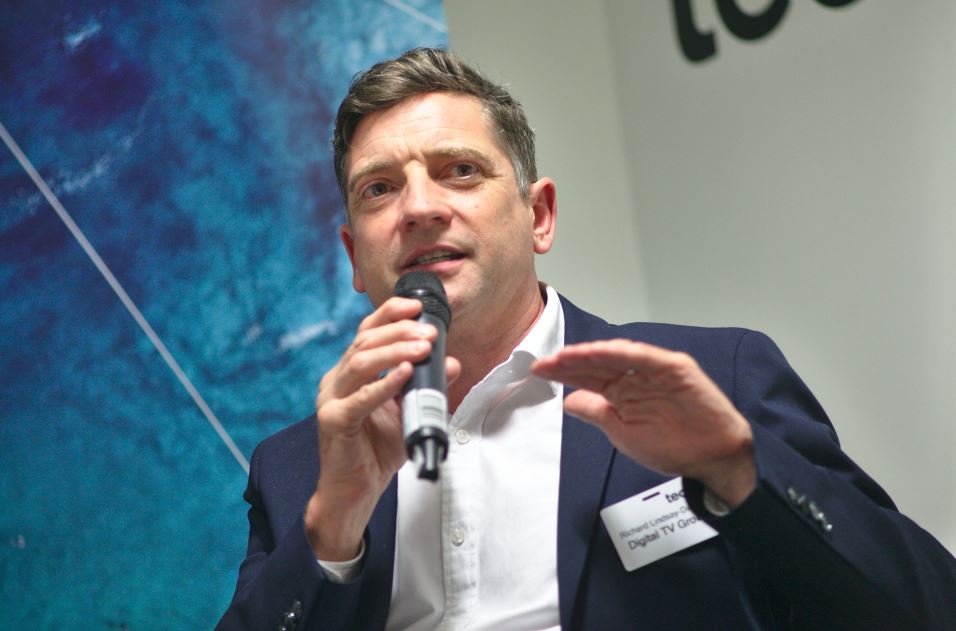 Industry Partners
This year's SES Ultra HD Conference saw industry partners Sony, Toshiba, LG and Samsung use the event to demonstrate their latest TV technologies. On show was Sony's first 8K LCD TV – the Bravia Master Series ZG9.
Available in 98in and 85in screen sizes, the TV features the next-generation X1 image processor and can upscale content to 8K resolution thanks to its 8K X-Reality PRO technology and dedicated 8K ultra-resolution algorithm database. Four Acoustic Multi-Audio speakers located above and below the screen offer a high level of audio quality to suitably accompany large-screen, immersive 8K images.
Toshiba demonstrated its new ultra-smart UL7A TV range. Available in 55in and 49in screen sizes, the TVs have a TRU Picture Engine. Made up of three processing technologies, TRU is said to provide a "true to life viewing experience", "exceptional image clarity," "smoother, more natural on-screen motion" and "enhanced contrast". The Dolby Vision-enabled TVs have been awarded the 4K Ultra HDR logo.
In the LG display area at the conference, the Korean brand demonstrated its C9 and E9 OLED TVs. Powered by the new α9 Gen 2 processor, the LG TVs feature AI Picture technology, which constantly analyses content to fine tune it for the best video capabilities attainable, and AI Sound – which upscales stereo audio content into an immersive 5.1 surround mix.
Other features include Advanced Cinema HDR, Dolby Vision, LG's ThinQ AI technology and compatibility with Google Assistant and Amazon Alexa voice control.  Samsung used the conference to demonstrate live 8K satellite content on its flagship 2019 Q950RB QLED TV. This was the result of a collaboration between SES, which provided a live 8K satellite signal on ASTRA 28.2E, and Spin Digital which encoded the 8K content.
The new Samsung 8K TVs feature integrated dual satellite tuners and an 8K HEVC Video decoder, which allows the TVs to receive live 8K satellite signals directly from a connected satellite dish. Samsung's 8K 2019 Q950RB TVs are fully HDR capable and feature a peak brightness of up to 4000 NITs.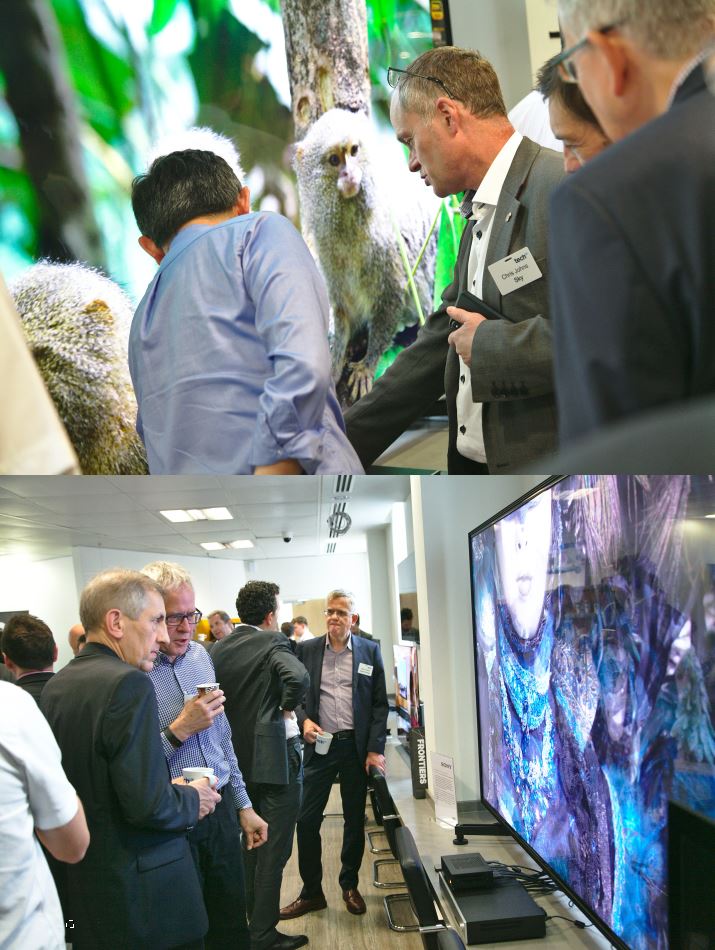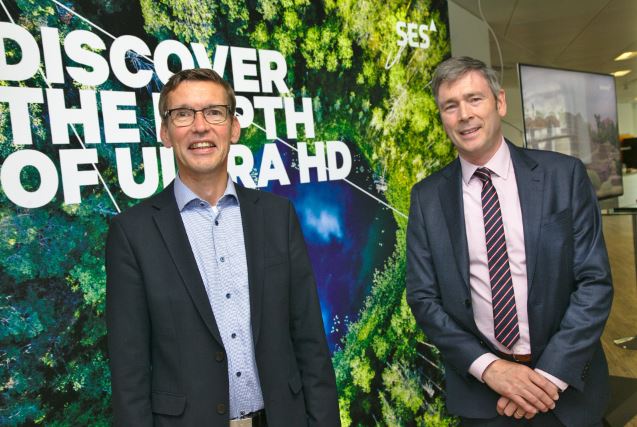 Want to know more? Read the ERT review