Pioneering Technology Together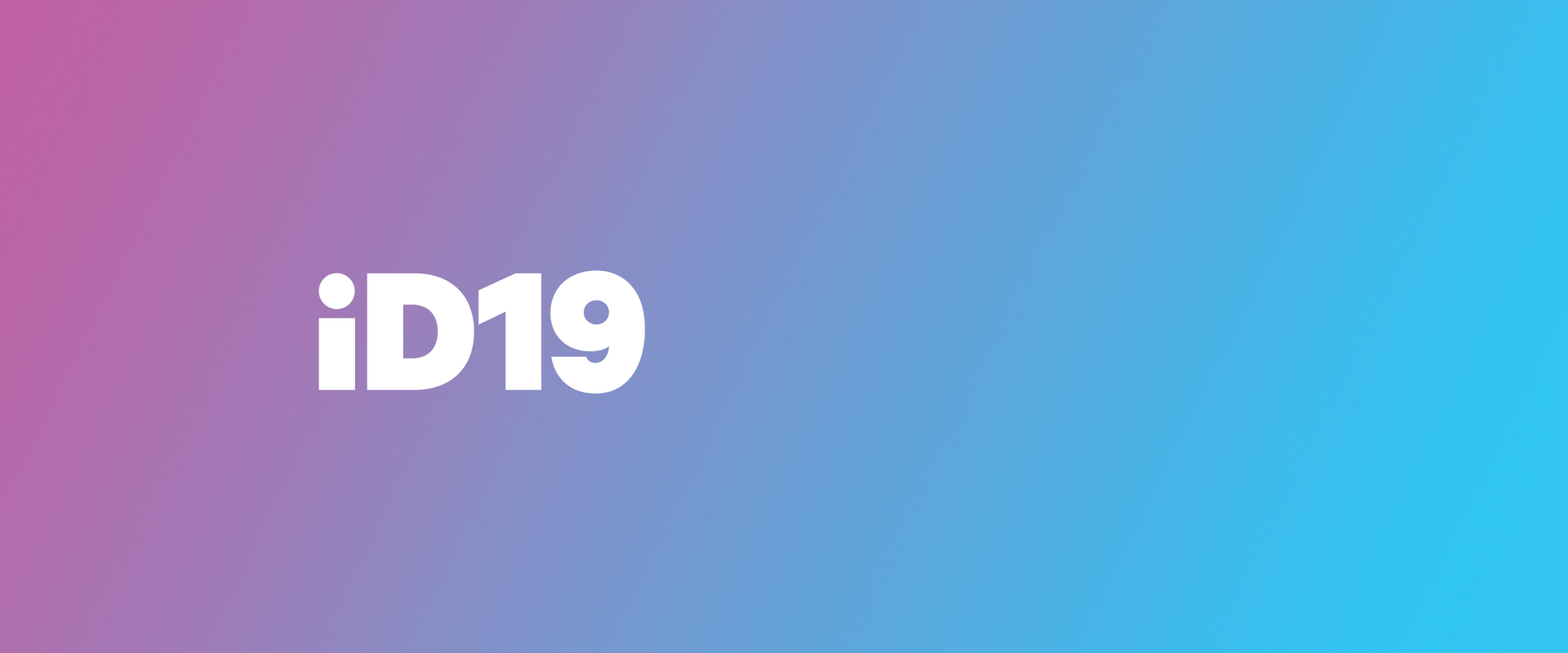 Pioneering Technology Together
Luxembourg Congress
14 - 15 May 2019
Luxembourg
A spirit of partnership has always been the foundation for our annual Industry Days events, and in 2019 we are underscoring that spirit with a theme of Pioneering Technology Together. This two-day conference and exhibition focuses on the ways in which we can engage with each other to create the most value beyond capacity – taking the best of what each of us has to offer in order to create the most compelling solutions that deliver the most rewarding experiences.

Addressing the critical topics, technologies and trends in the satellite industry today, the goal of iD19 is to advance our mutual interests, identify solutions to our joint challenges, and explore new directions for satellite-enabled businesses.
Day 1 – Tuesday, 14th May
10:00

REGISTRATION AND MORNING COFFEE

10:45

Welcome

11:00

Steve Collar
SES

Keynote : Partners in Opportunity

11:20

Ruy Pinto
SES

Stewart Sanders
SES

Flexibility in Space: Next Generation Satellites

Digital processing technology has become fit for space deployment. There are great opportunities to design much more flexible satellite payloads that could be remotely adjusted according to changing customer and operator requirements. SES is working with its industry partners to enable next generation satellites with such technology that will enable multi-faceted freedom from the traditional boundaries.

This session will detail SES' options of accommodating new design and flexibility paradigms for its future GEO and MEO satellite fleet.

12:00

Markus Placho
MX1

Innovative Solutions for Global Media Delivery

Media delivery solutions for broadcasters and media companies today need to be distributed across any type of network. They also must be optimised to global audiences and for the needs of the customers. This session will explore the latest developments in SES' media solutions portfolio and examine new technologies that will optimally serve the needs of broadcasters and media customers worldwide.

12:30

Steve Collar
SES

Ruy Pinto
SES

Stewart Sanders
SES

John Baughn
SES

Markus Placho
MX1

PANEL DISCUSSION : The Future of Satellite Communications

There is no doubt that the future of satellite communications will be exciting. New technology is around the corner, whether we look at Digital Transparent Processor (DTP) concepts for future satellites, latest approaches towards improved phased-array antenna designs or the developments towards a better experience in the living room with 8K television. There are new commercial approaches as well with innovative concepts for new LEO constellations that may make it or not. What will be the implications for a satellite operator and for our industry partners? Please join our seasoned satellite, technology and media experts discussing the impacts of the latest developments in our business.

13:00

LUNCH BREAK

14:00

Tim Hughes
SpaceX

Pioneering Technology Together

SES has supported SpaceX innovation since 2013, with their first commercial launch of SES-8. Since then, continual development and advancements have been made between these pioneers. With six successful missions accomplished, SES and SpaceX face a promising future of further collaboration. Join this session to get a closer look at the role SES has played in helping SpaceX realise groundbreaking technological achievements and usher in a new era of spaceflight.

14:30

Dr. David Fernandez Quijada
European Broadcasting Union

Michele Gosetti
Eurovision Media Service

Accommodating the Fragmentation of Global Television

The unprecedented change of consumer viewing habits is set to continue, particularly as we stand on the cusp of increased fragmentation of OTT. More people are consuming video on a growing number of screens. The challenge for broadcasters though is that this change of viewing habits is taking place at different speeds, both in different countries and across different generations. Hence today's audience is fragmented and servicing their changing demands requires scalable solutions. This session will provide an overview ofworldwide viewing trends and provide insights into solutions of how to efficiently deliver content to multiple screens.

15:00

Valentijn Siebrands
M2A Media Ltd.

Sebastian Busse
SpotX

Leander Carell
Nowtilus Online

Targeted Advertising: New Business Models for Broadcasting

This session will examine broadcasters' existing and future advertising requirements and detail technology solutions that can be implemented in satellite DTH delivery systems.

Traditional forms of advertising are progressively becoming replaced by online advertisements and the new targeted advertising today is a form of online, Internet based advertising that uses sophisticated methods to target the most receptive audiences based on the product or person the advertiser is promoting. For the long-term success of DTH satellite television operators must develop technology that seamlessly integrates targeted advertising into the satellite eco-system.

15:45

COFFEE BREAK

16:30

Richard Swardh
Comtech EF Data

Frederik Simoens
Newtec

Chris Boyd
VT iDirect

Konstantinos Liolis
SES

Ralph Kirchhoff
Rohde & Schwarz

Integrating Satellite into 5G Networks

The fifth-generation networks may in the long term radically transform our lives. 5G will enable new types of applications and services in the domains of health, transport, entertainment, machine-to-machine communications, security and many more. Major architectural network changes will be necessary to enable these new services and integrating satellite into a future 5G network will be one of them. In this session conference delegates will get an up-to-date overview of 5G technology and deployment and how satellites will complement the future 5G eco-system.

18:15

Q & A session

18:30

END OF DAY 1

20:00

Dinner hosted by SES
Day 2 – Wednesday, 15th May
09:00

Wilfried Urner
SES

Welcome

09:15

Toshiyuki Ogura
Sony

Richard Moreton
Samsung

Prashant Chothani
Travelxp

With Ultra HD 4K in commercial rollout – what will 8K bring to the industry?

The number of Ultra HD channels on satellite is steadily increasing and now stands at over 130 services worldwide. Innovative technology such as OLED screens, new advanced LED panels and the introduction of high dynamic range (HDR) has taken viewing quality to a new dimension. At CES this year every flat screen manufacturer showcased 8K resolution screens and the commercial launch of 8K television is imminent in Japan ready in time for the 2020 Olympics.

Arnd Paulsen
Dolby

Next Generation Audio: Why do we need anything beyond 5.1?

"This session will describe the current status of NGA (Next Generation Audio). What is it? What does it bring to consumers? Is it difficult to produce and use? How many loud speakers do I need? Does it cost a lot? It is completely proprietary? Where can I find it?

10:45

COFFEE BREAK

11:15

Martin Faehnrich
Panasonic

The future of TV is bright

The future of TV is bright - not only because of HDR. Technology is changing fast, and some people say: "TV is some leftover from last century." This session shows, that "the" big screen at home is far from being outdated! Because expectations changed, and TV manufacturers have to be even more flexible and innovative than ever to create products that fulfil today's consumer requirements: Latest display technology, 4K, HDR, multi-tuner, SAT>IP, HbbTV & OperatorApp, IP-services, and many more will be part of this session - to show that the future of TV is bright!

11:45

Damien Sterkers
Broadpeak

Xavier Battas
Quadrille

Innovative Technologies for Satellite Content Delivery

Driven by the requirements of OTT operators to provide video reliably via the internet and for all types of screens and devices, adaptive bitrate video technologies (ABR) have now become common place. All modern IP devices implement ABR video natively. With the worldwide success of OTT ABR streaming, there is now an increasing demand by operators to provide an OTT like experience to their subscribers also via satellite, in particular in markets where there is no adequate terrestrial infrastructure. This is where new technologies such as mABR, linking multicast to ABR, will add efficiency and enhance the consumer's experience watching content on a plethora of IP devices at the highest quality. These two presentations will provide a background to mABR and also describe a number of use cases such as e.g. VoD and technology solutions available today for broadcasters and operators.

12:30

LUNCH BREAK

13:30

Rainer Kellerhals
Microsoft Corporation

Anshul Kapoor
Google

How Data Analytics can help Improve Video Experience and Efficiency

In virtually every media, communications and entertainment business, the adoption of cloud, artificial intelligence and data analytics technologies are disrupting traditional models. This session will explore the implications, challenges and possibilities enabled by these technologies across video- and communications-centric businesses, as well as how players from these industries can and must work together to enable next-generation solutions that deliver premium, innovative and customised experiences while also driving new efficiencies.

14:15

Kelly Ahuja
Versa Networks

Software-Defined Satellite Networking: Today and Tomorrow

By adopting the practices and standards of the terrestrial networking community, the industry is making it easier to integrate satellite-based networks into a global ecosystem. This includes the integration of software-defined networking (SDN) capabilities and the flexibility and control that come with it. SDN opens a world of opportunities in both the near term (i.e., SD-WAN deployed at the edge) and on the horizon (such as the ability to optimise traffic between MEO or GEO over an intelligent multi-orbit network). Our experts and partners will discuss how SDN for both video and data networks is being implemented today and will evolve for greater opportunity tomorrow.

This session will provide a general overview on the topic of Software Define Networking, specifically applied to satellite communications.

14:45

Gustavo Nader
Thales

Elias Zaccack
SES

Mobile Entertainment: A Shared Direction for Video and Data Satellite Solutions

The need to stay connected has increasingly become more important to travelers whether in air or on the ground. In this rapidly evolving landscape of mobility, the expectation of users to enjoy a seamless experience has raised the bar for providers to meet the needs and plan a roadmap for the future. In this segment, In-flight connectivity and entertainment (IFEC) will be discussed with our strategic partner, explaining how a well tuned collaborative strategy and drive to innovate promises to deliver the next generation of IFEC.

15:00

Michael Gauer
Rafael Microelectronics

Hugh Napier
LZ-Montage

Next Gen Chip Technology for Satellite Communications

In the future, Moore's Law won't continue to hold but chip technology is still yielding higher integration with unprecedented functionality, benefiting professional users and end consumers. Next gen chip technology will provide new flexibility for satellite manufacturers designing digital payloads and phased array antennas. This session will provide an overview of state of the art designs for satellite communications in space and on the ground, examining new design approaches for both in-home signal distribution and also looking at active antennas for the next generation of two-way terminals.

15:45

Closing comments

16:00

COFFEE & END OF SES INDUSTRY DAYS 2019
Book your hotel
Limited room availability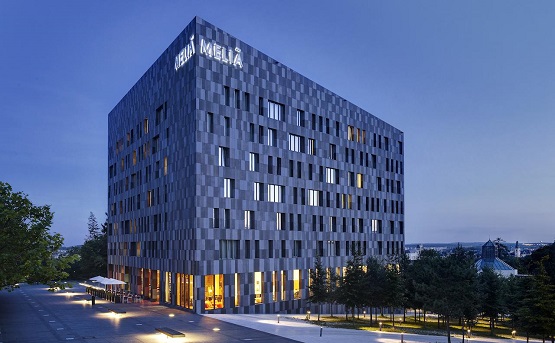 Melia
1 Park Dräi Eechelen (10 Rue Fort Thuengen)
Luxembourg 1499
Proximity to the venue: 50 meters
Fully Booked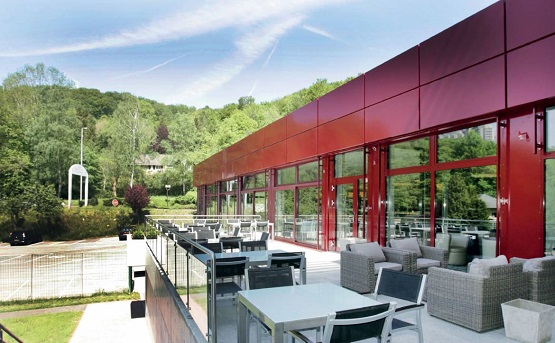 Alvisse Parc Hotel
120 Route d'Echternach
Luxembourg 1453
Located 5.9 km from the venue: bus transfers will be organised
Night of the 13th - 14th Fully Booked
RATE:
€97 per night/Standard room breakfast included
€117 per night/Superior room breakfast included
Promo code: SES-2019
Booking deadline: 3 May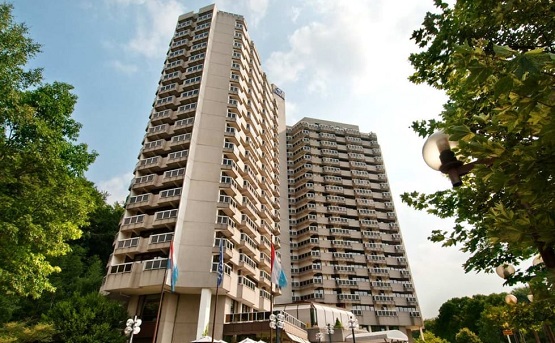 Hilton Luxembourg
12 Rue Jean Engling
Luxembourg 1453
Located 5.8 km from the venue: bus transfers will be organised
RATE:
€229 per night/Standard room breakfast included
Booking deadline: 4 April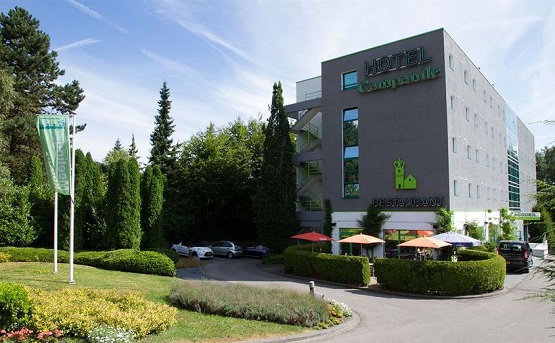 Campanile Hotel
22 Route de Trèves
2633 Senningerberg
Located next to the airport. Public transportation (bus 16) available in front of the hotel to Luxembourg Congrès
RATE:
Public rates and booking available on website
Booking deadline: No block booking available.
First come, first served basis
Bus Transfers
SES has arranged for a shuttle service to the Alvisse Parc Hotel and Hilton DoubleTree for delegates attending iD19 conference and evening event.
Please note there will not be any airport pick up on arrival in Luxembourg. However, a shuttle service to Luxembourg airport will be available from the conference venue on Wednesday 15 May.
Please see schedule details below.
Day 1 - Tuesday 14 May
Departure :
Alvisse Parc Hotel
Stop
Destination

08:30 am
09:00 am
09:30 am
10:00 am

Hilton DoubleTree
Commuting time : 5 mns

Luxembourg Congres
Total Commuting time : 20-25 mns

Departure :
Luxembourg Congres
Stop
Destination

06:30 pm
06:45 pm

Hilton DoubleTree
Commuting time : 15-20mns

Alvisse Parc Hotel
Total Commuting time : 20-25 mns

Departure :
Alvisse Parc Hotel
Stops
Destination

07:30 pm
07:45 pm
08:15 pm

Hilton DoubleTree
Commuting time : 5 mns

Melia Hotel
Commuting time : 15-20mns

Evening Event : El Barrio
Total Commuting time : 20-25 mns

Departure :
Evening Event : Barrio
Stops
Destination

10:00 pm
10:30 pm
11:00 pm
11:30 pm
12:00 am

Melia Hotel
Commuting time : 5 mns

Hilton DoubleTree
Commuting time : 15-20 mns

Alvisse Parc Hotel
Commuting time : 20-25 mns
Day 2 - Wednesday 15 May
Departure :
Alvisse Parc Hotel
Stop
Destination

07:30 am
08:00 am
08:30 am
09:00 am

Hilton DoubleTree
Commuting time : 5 mns

Luxembourg Congres
Total Commuting time : 20-25 mns

Departure :
Luxembourg Congres
Stops
Destination

11:00 am
12:00 pm
01:00 pm
02:00 pm
03:00 pm
04:00 pm
05:00 pm

Luxembourg Airport
Commuting time : 20-25 mns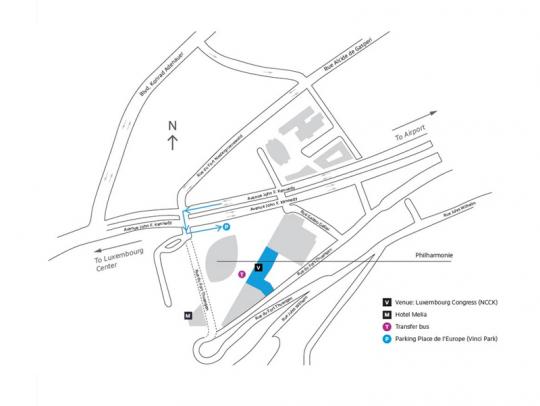 Parking
Parking Place de l'Europe (Indigo), 1229 Luxembourg Kirchberg.
SES rate: €5 per day CASH ONLY
SES rate applicable at the register (located on the -1 floor) upon presenting your conference badge
Car
From France & Belgium: direction SAARBRUCKEN - AEROPORT - GREVENMACHER - TRIER. Exit no. 8 Plateau de Kirchberg - direction Foire/Messe - Lux. Centre.
From Germany: direction LUXEMBOURG - AEROPORT. Exit no. 8 Plateau de Kirchberg - direction Foire/Messe - Lux. Centre.
Airport
Findel airport in Luxembourg is in close proximity to the city center (6km) and to Kirchberg (4km). It has connections to all main European cities.
View website: www.lux-airport.lu
Public Transport
From the airport / railway station
Bus 16, exit "Philharmonie/MUDAM"
Info about public transport: www.mobiliteit.lu