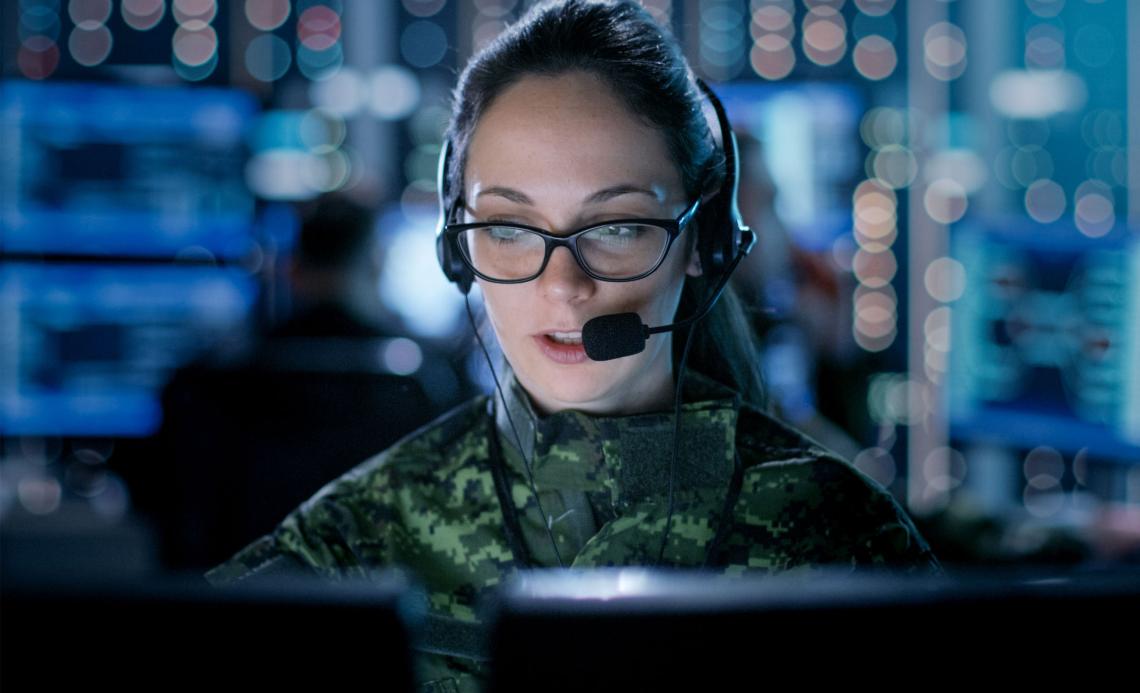 22 - 24 FEB 2022
Canberra, Australia
MilCIS 2021
Meet SES at Booth F01, Expo Hall of the National Convention Centre, Canberra, Australia for MiLCIS 2021.
O3b mPOWER: Enabling secure and resilient network
SES will be present in this year's Australia's Military Communications and Information Systems Conference (MiLCIS 2021) on 22 – 24 February 2022, the only Australian conference that focuses strategically on the crucial technologies, products, systems and services associated with military communications and information systems.
Come meet the team to find out more about our next-generation MEO constellation, O3b mPOWER, and listen in to our Expo Presentation on how this communications system can provide solutions for sovereignty and cooperation.
Join us live at the Royal Theatre or virtually for the presentation on O3b mPOWER: The Game-Changer in Government SatCom.
SES Speaker:
Presentation Details:
22 February 2022, 1600H AEST
Royal Theatre, National Convention Centre, Canberra, Australia
Presentation Abstract:
Governments around the world, including Australia, utilise commercial satellite services to meet their needs of a secure, resilient, and flexible network. With the advancements of commercial satcoms, how can modern governments extend their network sustainably with next-generation satcoms?
SES is putting in place a scalable multi-orbit satellite communications system that addresses current and future government requirements. The launch of O3b mPOWER, SES's next-generation MEO satellite communications system builds on the proven capability of the current O3b MEO constellation. O3b mPOWER will massively expand our capability above our current throughput and coverage levels, allowing government users to keep pace with and fully exploit technology developments, for instance in sensors exploitation, and enable true multi-user cloud connectivity for force multiplication.
During this presentation, SES will share the system capabilities of O3b mPOWER and the applications it can enable for government networks, such as:
Sovereign control
Sovereign asset positional information restrictions fulfilled
High performance: Low latency, high-throughput
Support of data fusion and complex sensor shooter tasking, in hostile theatres of operation, including hypersonic weapon response
Come meet the team and talk to us about our next-generation communications system O3b mPOWER:
Schedule a meeting or demo
Drop us an email if you are interested in a demonstration of our O3b MEO satellite constellation.