Partner with SES Networks satellite and terrestrial networking experts through Consulting Engineer service and Learning Solutions.
The Consulting Engineer Service essentially provide an SES Networks expert to work alongside customer engineers at their own premises; requirements can vary from installation to operational consultancy; generally customers require SES Networks consultants for a short period of time for a very specific task.

SES Networks Learning Solutions provide multiple training classes primarily designed to provide customers and partners the skills and knowledge to maintain the SES Networks antenna terminal; the courses provided are antenna terminal dependent in respect of the General Dynamics, Orbit and AvL terminals. SES Networks is also introducing a series of online training classes, the first of which is a non-technical 'Introduction to SES Networks' this course is available now!
Consulting Engineer
Drive the optimum return-on-investment from SES Networks' industry leading MEO technology.
Download the customer guide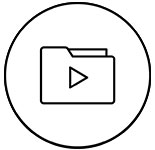 Learning solutions
Instructor-led courses ensure you get the skills and knowledge needed to resolve onsite issues and maintain prolonged system uptime.