Improving Lives Through e-Platforms
In under-served communities, connectivity enables a wide variety of e-applications. Whether it's connecting remote clinics with doctors, nurses and educational institutions around the world to improve the standard of care, ensuring free and fair elections in developing nations, or bringing the benefits of connectivity to unconnected communities to bridge the digital divide, we can help.
More than providing only technical competencies, we develop innovative, state-of-the-art engineering services to enable e-government, e-health and e-education platforms that improve the lives of millions of people. We continuously expand and adapt our service portfolio to continue to fill the gap where conventional solutions reach their limits.
You will benefit from:
30 years of satellite experience and expertise
Integrated end-to-end satellite solutions
Operational services tailored to your individual needs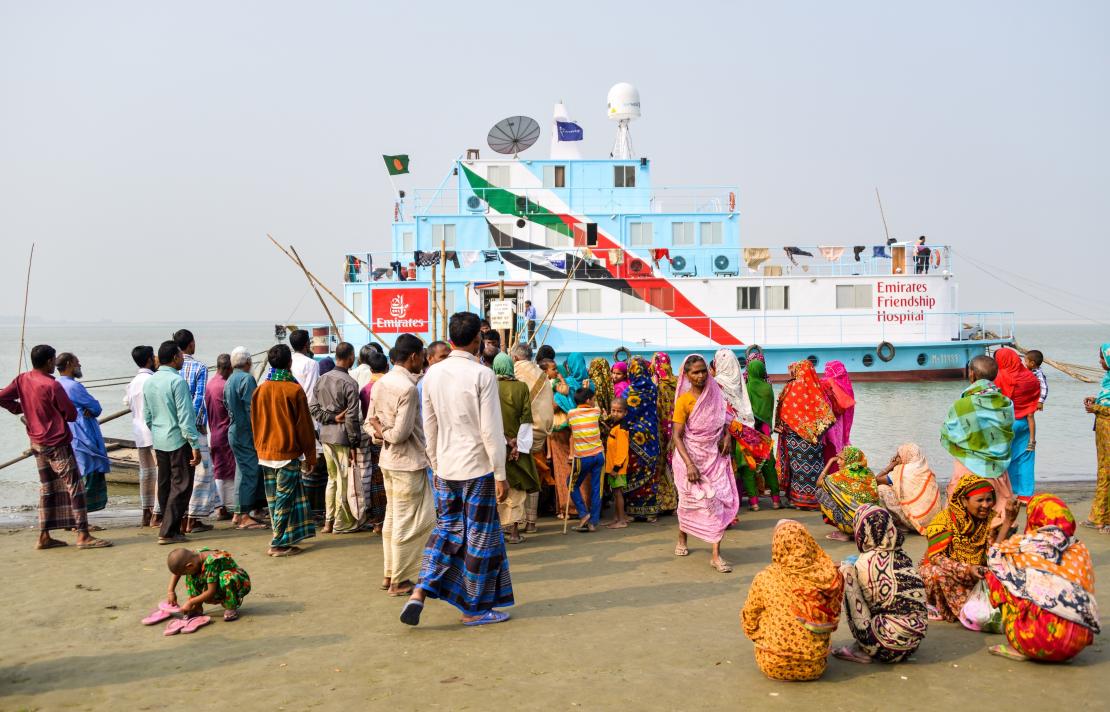 SATMED
Remote and under-served communities suffer from a chronic lack of quality healthcare services. This is due to inadequate IT infrastructure, lack of well-educated professionals, and difficulty accessing these services. At the same time, broadband is limited or non-existent in many rural areas, and existing systems do not work together.
SATMED brings together services for medical care, education and health management, in a unique, easy-to-use platform that can be accessed anywhere. It integrates the best applications for e-health and mobile health with cloud services for sharing and storing sensitive patient data to enable communication and collaboration between healthcare professionals around the world.
Accessed via the web via a single login, SATMED brings together a wide array of capabilities, from secure storage of medical records to medical imaging, and virtual consultation to e-learning. It requires no additional IT infrastructure at the local site, and can even provide broadband internet via our global satellite fleet in remote areas where connectivity is not available. To date, we have successfully deployed pilot projects with partner NGOs in Benin, Eritrea, Niger, the Philippines and Bangladesh.
You will benefit from:
Essential and secure communication links
Support for multiple end-to-end services adapted for healthcare needs
The provision of high-speed broadband internet when needed
Connected Solar Infrastructure
In areas where basic utilities such as electricity are limited, providing consistent and reliable internet presents a challenge. Any connectivity solution has to overcome the difficulties with terrestrial broadband infrastructure, as well as providing a reliable power supply.
Combining satellite and solar power provides a solution that overcomes both challenges, thanks to our satellites and our partners at leading solar power energy providers. Solar technology provides electricity for all systems including the satellite dish, enabling internet access in under-served areas to connect schools, health clinics, and other essential e-applications.
You will benefit from:
A single solution that addresses the need for both electricity and connectivity
High-speed broadband internet access to bridge the digital divide
30 years of expertise developing solutions tailored to specific needs
Contact Us
For more information or a quote, please contact us
Talk to us