ENABLING MILITARY APPLICATIONS
National Convention Centre
Expo Hall, Booth F30
12 - 14 November 2019
Canberra, Australia

Building a connected and secure government network
SES Networks is participating in this year's Military Communications and Information Systems (MilCIS) Conference on 12 - 14 November 2019.
The conference, held in Canberra, Australia, is an annual event that welcomes military and government organisations, academia, and defence industries in Australia and the region to contribute to the future direction of military communications and information systems.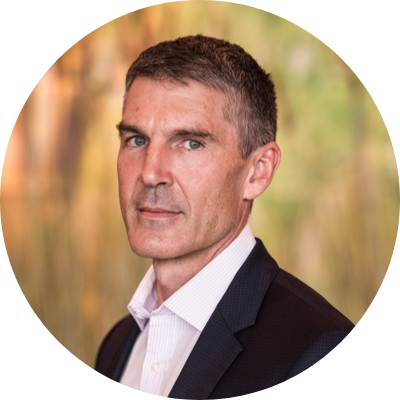 Glen Tindall
Head of Global Government Sales, Asia-Pacific, SES Networks
Presentation title: Space Domain Mission Assurance for Military SATCOM
Presentation Date: 14 November 2019, 12:00 PM AEST
Venue: Expo Session Hall, National Convention Centre, Canberra, Australia
Modern militaries rely increasingly on Beyond Line of Sight (BLOS) communications systems to support operations. Recently, there has been evidence of an increase in both the level and variety of threats directed towards commercial and military SATCOM systems. 
The presentation details how SES is addressing the key elements of a resilience architecture to deliver Space Domain Mission Assurance.
 
Download the conference program here
Meet the APAC team from SES Networks at MiLCIS 2019 to understand how SES Networks can provide you with the connected and secure government network:
1. Glen Tindall, Head, Global Government Sales, APAC
2. Tony Isler, Senior System Design Engineer
Drop an email to [email protected] to schedule a meeting with Glen and Tony.
Communications-on-the-Move (COTM)
Reliable and secure communications are increasingly on-demand and essential to the success of mobile security, humanitarian, and peacekeeping missions in a challenging environment. 
Enabling fibre-like broadband connectivity to vehicular platforms and the rapid deployment of this capability will help address a wide range of communication requirements and applications, such as Intelligence, Surveillance and Reconnaissance (ISR) missions, situational awareness, convoy and site security, disaster recovery, and temporary short-term mission deployments. 
Introducing Get SAT's Micro SAT Terminal
This easy to deploy terminal is part of Get SAT's market-leading family of small form factor, lightweight, and fully integrated on-the-move terminal. Get SAT's Micro SAT operates with a single antenna on SES O3b Medium Earth Orbit (MEO) satellite constellation, enabling the delivery of SES's fibre-like broadband connectivity for a verity of mobile COTM applications.
Come find SES in MiLCIS this year and talk to our team about how we can help equip you with this fibre-like connectivity for your mobile teams. Schedule a meeting with us now.

Read more about Get SAT
Signature Government Solutions
SES networks can provide you with scalable and secure satellite connectivity which enables a full suite of managed network services to support seamless security and defence operations at sea, on land, and in the air.
During the exhibition, SES Networks will:
1. Share how we enable secure connectivity for governments through our Signature Government Solutions.
2. Showcase our expertise in supporting space pro-grammes, and how we work with the government on pro-grammes that support social and economic development
3. Demonstrate how we support operations and mission-critical networks
Read more about our Signature Government Solutions