At SES we have three decades of experience in ensuring that video content is correctly delivered in the highest video quality to any device. With our privileged position at the signal source, we already distribute over 8,200 of the world's favourite TV channels via satellite and other means — facilitating broadcast aggregation to any IP-driven platform operator. 
We also provide the key technical and operational infrastructure and solutions to help TV Platform Operators and Telcos additionally monetize video content via new business models, such as generating opportunities with our online video platform including an online linear TV offering and targeted advertising solutions.
We minimise operational hassle and expense by being one single point-of-contact and the sole provider of a fully managed end-to-end service concerning any video aspect.
Linear TV Content Distribution to Online Platforms
Customers operating their own Online Video Platform (OVP) can benefit from SES's highly reliable and redundant solution for distributing linear TV content to online platforms. This consists of best of breed technologies for distribution, but is running on SES's solid fibre network (instead of the public internet), handing over at our customer's PoPs. With this closed solution, and its redundant and flexible design, we achieve a 99.999% SLA. We are continually working closely with our customers to devise and adopt new technical and optimization ideas.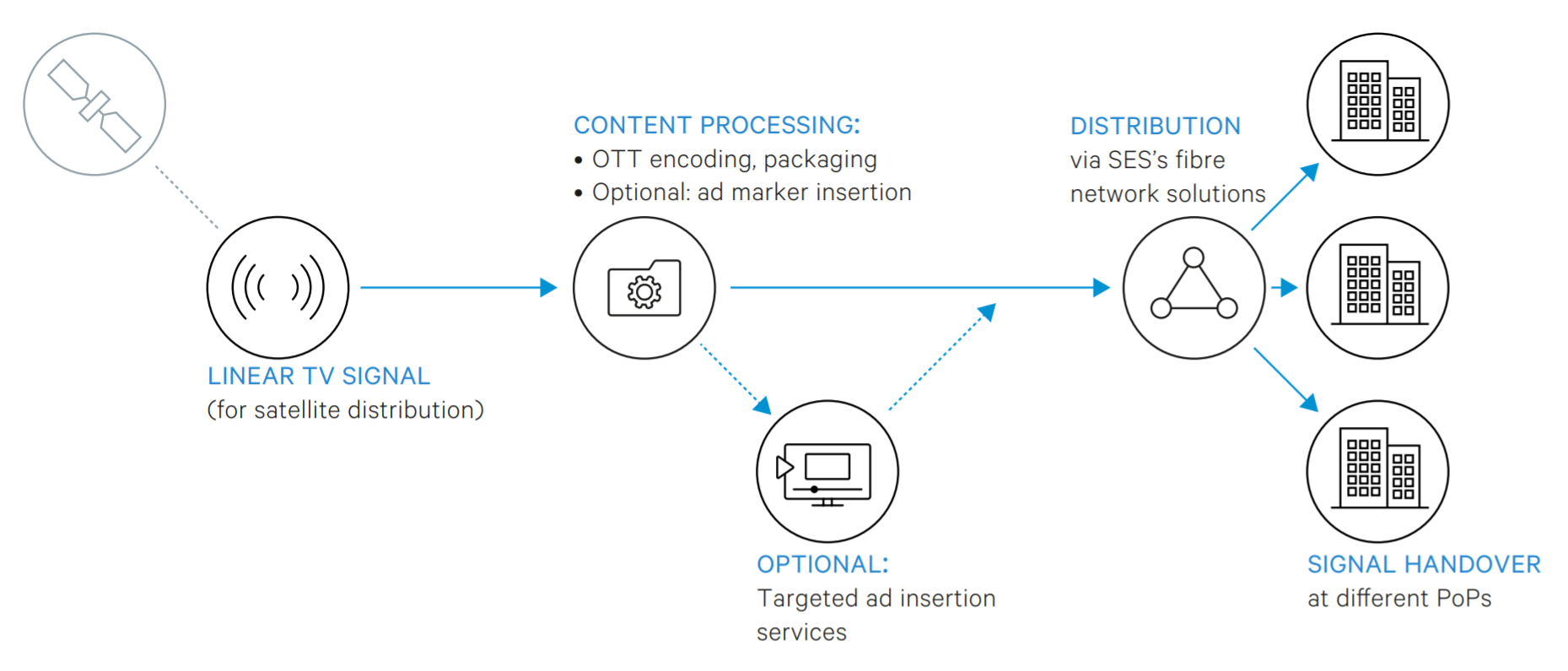 Online Video Platform
At SES, we help you handle the complexities of delivering your video content to online audiences - on any device and any screen. Our Online Video Platform aids in the delivery of online video content to global audiences, reducing complexity by handling everything from video packaging and transcoding through to delivery and providing a cutting-edge end user experience.
Linear TV Channels packages
SES can provide Package tailored linear channel packages which are already prepared with ad marker insertion to be used instantly for dynamic ad insertion or replacement;
Linear channel packages are made available in a "Linear Content Hub" from where packages can be selected and content aggregated;
Distribution via SES's fibre network solutions to POPs of MNO, or OTT video service;
Optional: SES's cost-effective targeted dynamic ad insertion and distribution services.
SES Reach in Latin America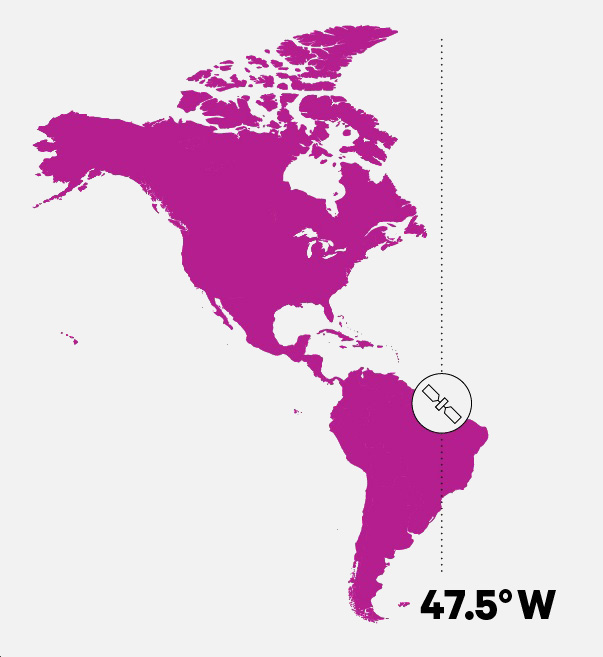 The number of global TV households that SES reaches via satellite has increased by 12 million to 367 million in 2019. Findings from our annual Satellite Monitor market research validates, once again, SES's position as the world's leading video content distributor via satellite and shows the important role that satellite continues to play in reaching the largest possible audience globally. In LATAM, SES has captured an audience of 42 million households, a significant increase from the 34 million households reported in 2018, thanks in part to the launch of a new satellite – SES 14 – which is boosting cable and IPTV growth in the region.
Contact Us
Our sales team would be happy to catch up with you when you have time. In the meantime, follow us on LinkedIn to be updated about our solutions, industry news and more.
Talk to us today