Cloud Playout in Latin America
When creating a superior linear TV channel, broadcasters face many different requirements, such as increasing the distribution, expanding the reach and maximising monetisation opportunities. However, broadcasters currently experience dramatic challenges in both operational models and revenue streams. SES is the right partner when addressing these challenges.
We offer the full suite of virtualised playout services to suit your needs and simplify your linear broadcasting process.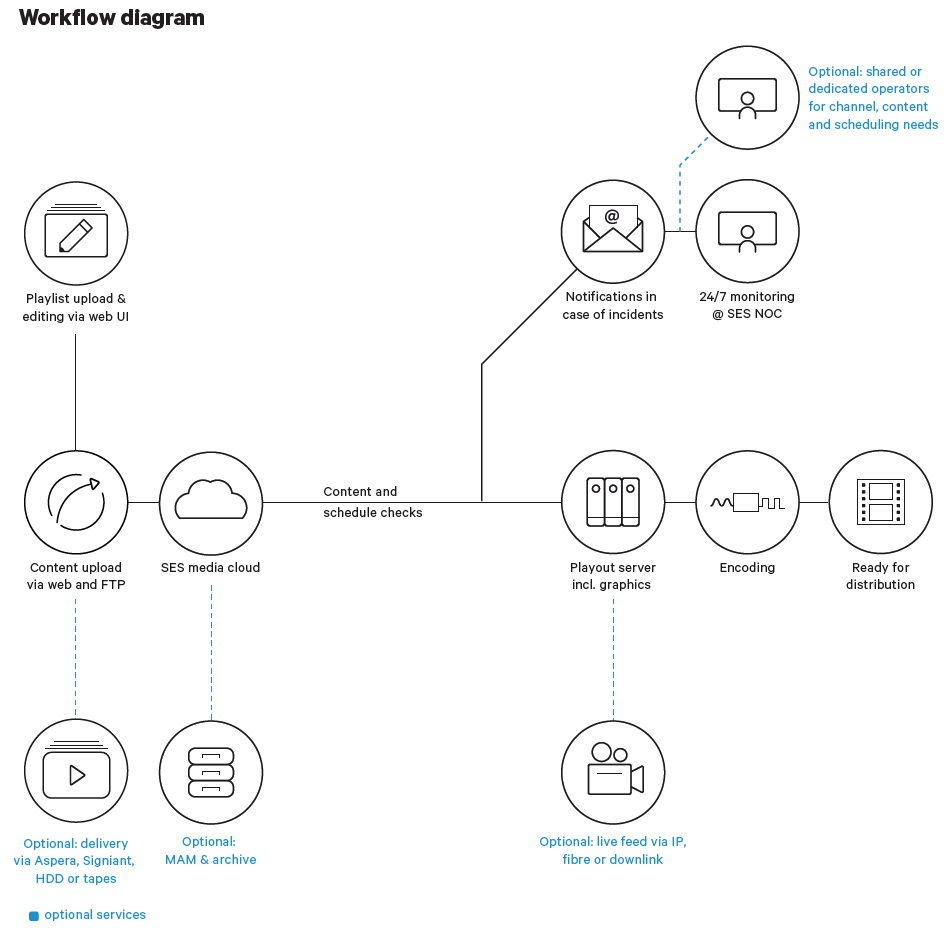 New tailor-made services
Designed to meet the need for shorter preparation cycles and address the specific characteristics of pop-up and occasional use channels, channel localisation and ad replacement, as well as disaster recovery of 24/7 channels.
Flexible business models
Featuring variable contract lengths and lower costs throughout the value chain, flexible SLAs, self-or operator-managed, enable the adaptation of existing channels to a changing market and changing operational needs.
New end-to-end service approach
Combines TV channel playout with highly automated content preparation and flexible distribution via ready-to-use distribution routes to any target using the SES 360 media service platform.
A new virtualised playout platform
Complements SES's existing, renowned playout services and addresses the challenge of shorter launch cycles by allowing for the fast deployment of new channels in private and public clouds as well as on-prem or edge locations.
SES Reach in Latin America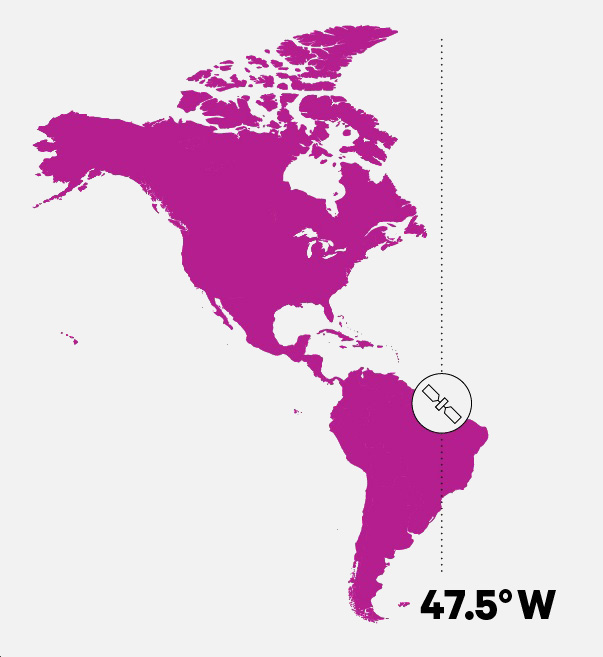 The number of global TV households that SES reaches via satellite has increased by 12 million to 367 million in 2019. Findings from our annual Satellite Monitor market research validates, once again, SES's position as the world's leading video content distributor via satellite and shows the important role that satellite continues to play in reaching the largest possible audience globally. In LATAM, SES has captured an audience of 42 million households, a significant increase from the 34 million households reported in 2018, thanks in part to the launch of a new satellite – SES 14 – which is boosting cable and IPTV growth in the region.
Contact Us
Our sales team would be happy to catch up with you when you have time. In the meantime, follow us on LinkedIn to be updated about our solutions, industry news and more.