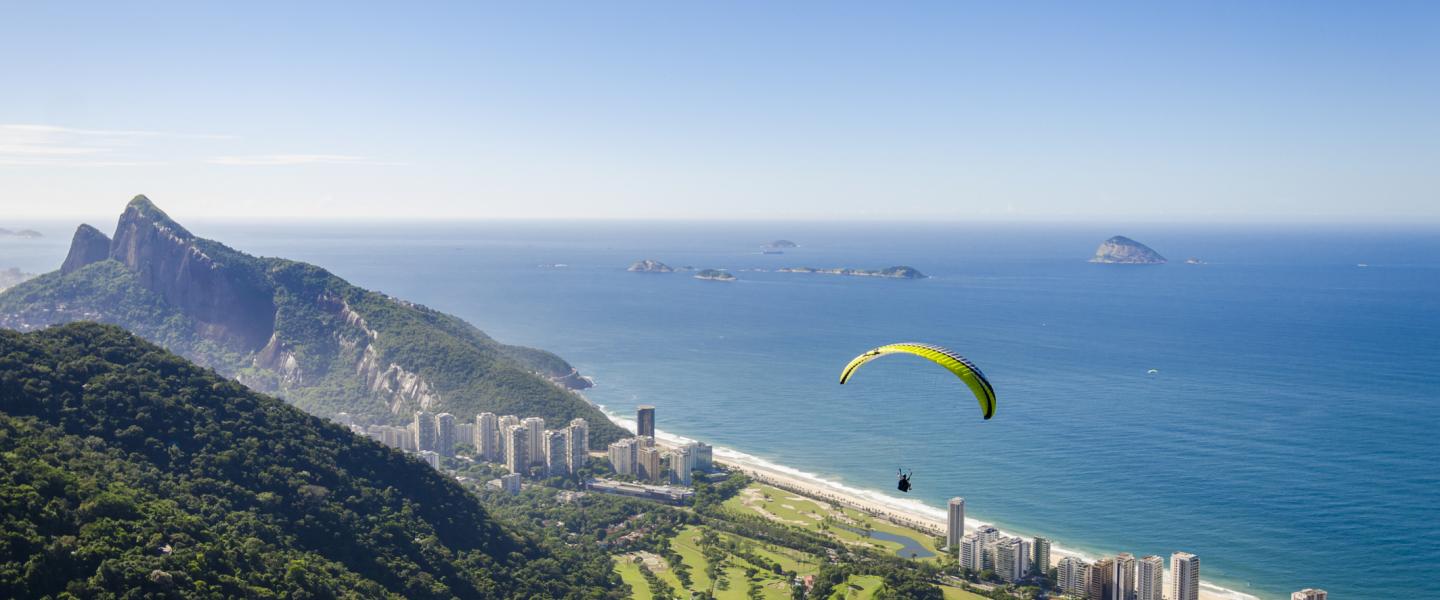 L.A. Satellite Congress
September 26th-27th, 2019
Windsor Barra Hotel
Rio de Janeiro, Brazil
The Latin America Satellite Congress is the main and most relevant event for the satellites market in the Latin America region. This event brings together 300 participants, including the main executives of the global satellites operators in Brazil, international guests, regulators, governments and users of the aerospace area, air transport, oil and gas, finance sector, state-owned and telecom operators.
The 2019 edition brings discussions of important themes for this sector as Ka Band market development, Development of Vertical Markets (oil, gas, backhaul, tourism and government) 4K DTH market, streaming, broadcast digitalization and much more.
SES will be present at the event and the L.A. Satellite Congress is a great opportunity to get to know our latest news and releases which improves experience and are connecting millions around Latin America. Our executives will be present in three panels of Congress, debating with big names of the industry about the satellite market revolution in the Latin America territory.
Sept. 26th, 2019 Thursday
Time
Theme
09h40 - 11h

New orbits, New models

What are the business models for the low Earth orbit (LEO) satellite constellations and how might they impact the satellite industry? What space is there for the medium Earth orbit (MEO) satellite constellations and what are the lessons learned from this model? What are the effects on major consumers and the business chain?

Speakers:

Diego Paldao (OneWeb)
Javier Recio (Eutelsat)
Sandro Barros (SES/O3b)
Dolores Martos (Telesat)

12h - 13h

"Site as a service", Backhaul and the Arrival of 5G

The launch of 5G operations in 2020 will place Brazilian telecom operators under intense pressure to extend network coverage and capillarity. How will satellite operators participate in this move as backhaul and capacity providers, or can they come in as site operators? What are the needs and demands of the telecom companies?

Speakers:

Fábio Alencar (SES)
Mauro Fukuda (Oi)
Sept. 27, 2019 Friday
Time
Theme
11h - 13h

Debate: The Market as seen by Market Players

Traditional satellite operators are being challenged to seek new business models in an environment in which the rules of supply and demand are still uncertain, as the new LEO and MEO satellite constellations are launched, and with the arrival of 5G, IoT services and new generations of GEO satellites. In Brazil, a sluggish economic recovery – coupled with complicated regulatory and tax hurdles – bring additional challenges. What is the scenario like from the viewpoint of major market players?

Speakers:

Rodrigo Campos (Eutelsat)
Mauro Wajnberg (Telesat)
Jurandir Pitsch (SES)
Márcio Brasil (Intelsat)
Clóvis Baptista (Hispamar)
Gustavo Silbert (StarOne)
Take a look of the full Congress program here.
Don't stay out of orbit! Mark your presence at the most important event of the sector, enjoy this opportunity to be updated with the news, debate future changes of the sector and reinforce your networking with important people in the satellite area in the Latin America region.
About SES
SES is the world's leading satellite operator with over 70 satellites in two different orbits, Geostationary Orbit (GEO) and Medium Earth Orbit (MEO). It provides a diverse range of customers with global video distribution and data connectivity services through two business units: SES Video and SES Networks. SES Video reaches over 355 million TV homes, through Direct-to-Home (DTH) platforms and cable, terrestrial, and IPTV networks globally. The SES Video portfolio includes MX1, a leading media service provider offering a full suite of innovative services for both linear and digital distribution, and the ASTRA satellite system, which has the largest DTH television reach in Europe. SES Networks provides global managed data services, connecting people in a variety of sectors including telecommunications, maritime, aeronautical, and energy, as well as governments and institutions across the world. The SES Networks portfolio includes GovSat, a 50/50 public-private partnership between SES and the Luxembourg government, and O3b, the only non-geostationary system delivering fibre-like broadband services today. Further information is available at: www.ses.com.