The new GovSatCom Services offerings provide government entities and institutions with a new class of resource that implements a guaranteed, more efficient and direct way of addressing their connectivity requirements.
This new service model introduces the innovative concept of pooling and sharing commercial and military frequency bands along with ground segment resources and service management mechanisms, while allocating dedicated pools of capacity to cover requested areas of operation.
Key Innovations
The entire GovSatCom system is designed to automate as many tasks as possible and minimise the amount of user intervention. It is designed to be used without specialist knowledge or training on the part of its users. New developments in the system design include:
Maximum task automation
Secure and resilient
Usable without specialist knowledge or training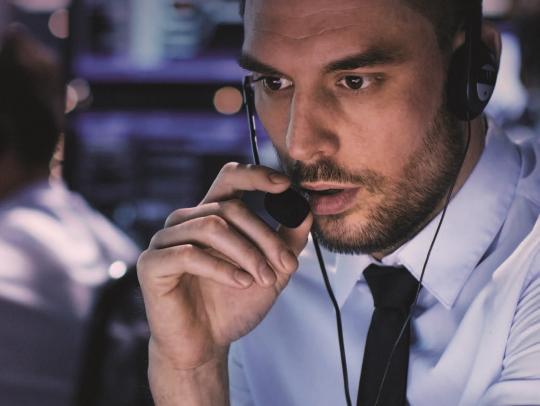 Service packages
There are six main categories of GovSatCom service packages, with differentiated features applicable for various types of mission.
IRON
COPPER
BRONZE
SILVER
GOLD
PLATINUM
Capacity only (MHz)
Managed Connectivity Services (Mbps)
Fully Managed Connectivity Servies (Mbps)
Provisioning and Management of remote terminals
Secured GMOC incl. managed uplink/downlink
Tailored Value Added Services
NGOs
Humanetarian aid agencies
Blue light services
Air Force, Army, Navy
Critical infrastructure management, UAS operations
Maximum signal protection
Scalable throughput
Guaranteed minimum throughput
Internet Access (CIR)
Satellite connectivity in C- KU- X- and Military Ka-band
Geolocation of interference
JOIN US FOR THIS YEAR'S DEMO SESSIONS
Within the framework of our Pacis-1 project we are offering opportunities throughout 2020 to explore the newly developed GovSatCom Services and test how they support user-specific applications. A series of demonstration sessions will be conducted at the GMOC in Redu, Belgium, during April 2020, July 2020 and October 2020.
[email protected] | +352 710 725 545