Featured Channel: 4KUNIVERSE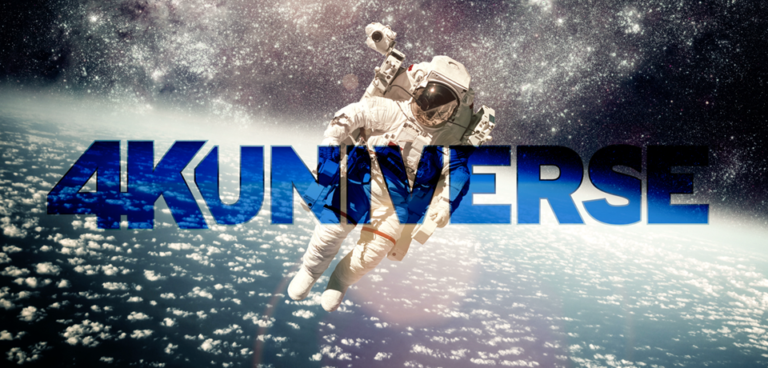 4KUNIVERSE is a 24/7 4K Ultra HD general entertainment channel in North America. It offers original TV series, action-packed movies, informative documentaries, sports, and primetime programming – all in stunning 4K resolution. Available as a linear cable/satellite channel via our North American 4K Ultra HD multiplex and as streaming subscription video on demand (SVOD) across OTT apps, 4KUNIVERSE is the Official 4K Home of the AVP Pro Beach Volleyball Tour. The channel's target demographic is millennials and Gen Xers aged 25 to 45.
Upcoming US TV premieres include the new 10-episode 4K underwater series Blue World, from Emmy Award-winning cinematographer Jonathan Bird. The series debuted on May 18, and airs Thursday's at 7PM on 4KUNIVERSE's cable channel. The premiere 4K-resolution season features episodes on tiger sharks in the Bahamas, muck diving in Iceland, Florida cave diving, the Mayan underworld, scuba diving in Turks & Caicos, diving with NASA, a shark electro-sensory experiment, flower gardens in the Caribbean, and an episode featuring a Giant Pacific Octopus.
Keep watching for these exciting 4KUNIVERSE 4K titles:
An extreme skiing documentary titled The Backyards Project.
From Red Bull: Kriss Kyle's Kaleidoscope, a mind-bending visual riddle that combines cutting-edge filmmaking and game-changing BMX riding.
Drone Aerials, featuring stunning 4K over famous landmarks.
4KUNIVERSE's first original 4K TV series, Model Turned Superstar (18 x 30-minute episodes), featuring supermodel guest judges Alessandra Ambrosio, Irina Shayk, Ana Beatriz Barros, and hosted by April Scott. The international reality series challenges more than 100 models from across the world to become the next supermodel and the winner of a $1 million prize.
Matthew Mancinelli, Founder & CEO of 4KUNIVERSE states,"Our goal is to have 4KUNIVERSE scheduled to look and feel like a channel cable subscribers would want to watch daily. We have plans to bring compelling 4K news segments into the fold in the months to come."