SOFINS - Special Operations Forces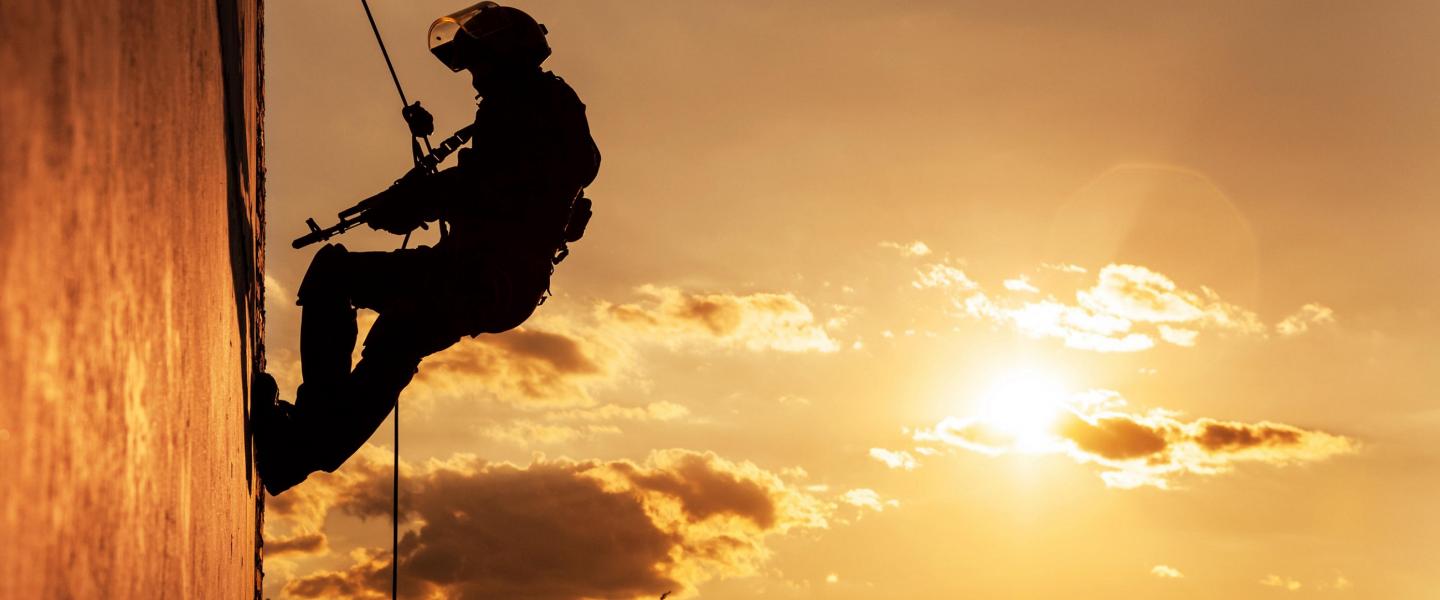 SOFINS - Special Operations Forces
Meet SES Networks at SOFINS on April 2-4 to assist to test live of our end-to-end managed Signature Government Solutions
SOFINS
Special Operations Forces

Innovation Network Seminar
2 -4 April 2019
Camp de Souge

SES Networks stand# E26

SES Networks stand# E26
France

Military base - Near Bordeaux
Building a connected and secure government network
SES Networks Global Government will be joining this year' SOFINS Special Operations Forces Seminar held in Camp de Souge military base, near Bordeaux .
In its fourth edition, the event running from April 2 to 4, 2019, will deliver a unique platform for specialized service providers, manufacturers and integrators to present, discuss and try out their solutions and test new technologies with special forces teams.

Join us at this event to learn more and test live what our end-to-end managed Signature Government Solutions can deliver to enable and enhance the critical communications needs of defence and security operations on land, at sea and in the air.
Meet us at SOFINS
Signature Government Solutions
SES Networks provides you with scalable and secure satellite connectivity which enables a full suite of managed services seamless security and defence operations at sea, on land, and in the air.
Download the SOFINS brochure to get the venue access map, event agenda and logistic details.
During these 2-days event SES Networks will make live demonstration of our connectivity.
Meet the business team leaders from SES Networks at SOFINS '19:

Schedule a meeting with the team to understand how SES Networks can provide you with the connected and secure government network.
If you would like to set a meeting with the team, please complete the form below
We will be at the Military base - Camp de Souge; near Bordeaux
Stand# E26
Fill in the form below to schedule a meeting with the team, and attend the live demonstration: