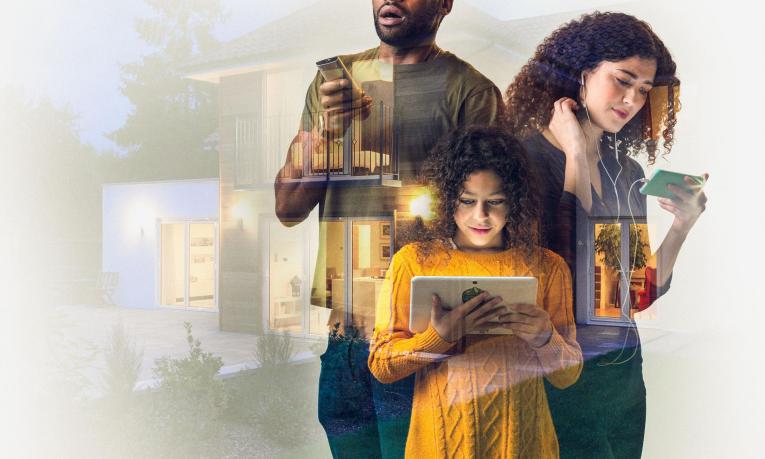 12 - 14 AUG 2020
Webinar event
SES Satellite Monitor Indonesia 2020 Webinar
SES Satellite Monitor Indonesia 2020 Webinar
Setting a benchmark for our customers in Indonesia.

For more than 25 years, SES has been the only satellite-based video and network solutions provider in the world to regularly and extensively monitor the TV and broadcast industries across the globe and identify key trends for our customers to help them succeed in their business and expand their reach.
In 2019, this annual research program, SES Satellite Monitor, was expanded to include both Indonesia and the Philippines.
The study generates key measurement data on SES's video reach and penetration—as well as the development of TV reception modes—and offers a comprehensive and in-depth analysis into the TV market in Indonesia. The research and analysis enable our customers to stay up-to-date on the latest industry developments and to produce the most relevant, reliable, and timely data-driven insights.
SES Satellite Monitor Indonesia 2020 Webinar
Led by SES's Senior Market & Business Analyst, Ricardo Topham, and commissioned to leading market research institutes using harmonised and acknowledged research methodologies, the SES Satellite Monitor Indonesia 2020 Webinar will provide valuable information to content providers, broadcasters and pay-TV operators. With over 5,000 face-to-face interviews conducted across the Indonesian archipelago during the 4th quarter 2019, our research can help you analyse the shifting content consumption habits and broader changes to the video landscape, including the gradual move to digital transmission and SES's growing increase in penetration among satellite-TV homes.
During this one-hour webinar session, we will outline the results of the research study and the impact this data has on the video marketplace in Indonesia. We will also identify ways you can profile and segment TV homes and narrow your target audience to help you expand your reach, increase revenue, and better monetise your content.
Research measurement highlights will include:
The development of TV reception modes
Total SES reach (pay-TV and free-to-air reception)
The progress of the digital switch-over
The position of terrestrial-TV and growth of satellite-TV
Agenda
TIME
TOPIC
PRESENTER / FACILITATOR
15:00 - 15:10
(10 minutes)
Opening Remarks
Yew Weng Soo
VP of Sales & Market Development, Asia-Pacific, SES Video
15:10 – 15:40
(30 minutes)

Satellite Monitor

SES Reach Worldwide & TV Channel
SES Satellite Monitor YE2019 Results
Highlights of the Indonesian TV Markets
How does the Data Benefit You?

Ricardo Topham
Senior Market & Business Analyst, SES
15:40 – 16:00
(20 minutes)
Q&A
ALL
Due to the global coronavirus (COVID-19) pandemic, SES regional workshops have been moved online. We hope you can join us for this exclusive webinar, as we continue to keep you updated and informed of significant changes and trends within the industry that can impact your business.