SES Industry Days
Together We Innovate
Luxembourg Congress
23 - 24 May 2018
Luxembourg
Our two day event provides you with the latest update on what's important in the satellite industry. Its goal is to advance the world of broadcasting, identify technical challenges and jointly explore the future business opportunities.
View last year's highlights
Event programme
Preliminary version
Day 1 - Wednesday 23 May
10:00
REGISTRATION AND MORNING COFFEE
11:00
Welcome
11:15
Keynote: The role of satellite in tomorrow's society
11:45

New satellites: Enabling future services
Innovating how future satellites are designed and operated is in the DNA of a satellite operator. Digital processing and phased array antennas are key building blocks for future generation of GEO satellites. Get some exciting insights from our experts into future satellite technology and SES' plans driving efficiency, reliability and flexibility for its customers and their end users.

12:35

The Importance of an Ecosystem-Based Network Strategy
Network technology changes so fast that no single company can deliver a comprehensive, best-of-breed suite of solutions to meet the unique needs across a variety of customer market segments. Working together with industry partners in an open, collaborative, standards-based ecosystem will help make satellite a more mainstream part of the global, cloud-scale data networking environment – creating more opportunities across the entire industry.

13:00
LUNCH
14:30

O3b mPOWER Journey and Opportunity
O3b mPOWER is a concept that will launch a new era in truly global cloud-scale connectivity with step-change technology advancements across the space segment and ground infrastructure, and by integrating new software intelligence. This session will outline opportunities and the technical requirements of this industry-leading system, as well as the development path to delivering a ubiquitous, low-latency "virtual fibre" network to more than 30,000 endpoints.

15:00

How video operators are adapting to a changing content distribution landscape
The video landscape is changing and the pace of digital disruption in the media industry is accelerating. This session will examine how operators are reacting to an increasingly fragmented video market. What technologies are needed and being offered to provide viewers and users more choice and easier access to content?

16:00
COFFEE BREAK
16:45

The cloud is changing the media industry: Embracing technologies for next generation video services
As more and more industries embrace cloud infrastructure, the broadcast industry is evolving and looking for additional ways to take advantage of the cloud to better serve all types of media management and delivery, while at the same time providing premium content management and delivery capabilities. What are the benefits and drawbacks of using cloud infrastructure and how long will it be before it becomes commonplace?

17:30

Next generation video optimization
Viewers across all devices want consistent performance, uninterrupted video service and coverage at the lowest possible price. While mobile and fixed networks were not originally designed to deliver such large amount of constant data to a growing number of users in parallel, video now consumes over 70% of mobile networks bandwidth and has become a basic need for the vast majority of mobile device users. This session will examine the specific codecs, protocols and video engines that are the key factors impacting QoS in next generation video optimization.

18:00
Q & A session
18:15
END OF DAY 1
19:30
Evening Event hosted by SES
Day 2 - Thursday 24 May
08:45
MORNING COFFEE
09:00
Welcome
09:15

Ultra HD 4K and 8K: Leading the video quality race
Starting with a Master Class about HDR and a technical deep dive into the key differentiating factors of the many HDR variants, this session will look at upcoming picture quality improvements up to and including the use of 8K for satellite television in the medium term future.

10:30
COFFEE BREAK
11:00

Industry outlook: Technology and standards for the 21st century
From traditional broadcast to online video technology and standards for the 21st century DVB started a new activity around the broadcast-like distribution of television via the internet. What will be the implications for traditional broadcasters and network operators? What are the opportunities this opens for the industry? How will broadcast services be distributed in the home network once these standards become available? This session will explain how technology and standards can help define the future.

12:00
LUNCH
13:15

Artificial Intelligence: Technology that creates value for the consumer and the broadcaster
At CES this year, everything was "AI": from home automation to voice control, virtual reality and advanced video processing in flat screens. But what does artificial intelligence really mean in our broadcasting world? This session will provide the answers: how broadcasters can be utilizing AI for deep video analysis, programmatic advertising, metadata and media management, analytics and video recognition. Is AI also helping to improve the viewing experience in our living rooms?

14:15

What to expect next from DTH: Innovating devices that will shape a new user experience
Since the 80s satellite DTH broadcasting stands for highest quality of service, best picture quality and hundreds of programmes. But technology has continued to develop and it brought about new exciting concepts to take DTH delivery well into the 21st century. How can we make a channel guide more attractive? What about a very fast channel change? Why aren't we controlling our STB via voice commands? Get insights from leading technologists on how to design the future generation of DTH devices.

15:30
Closing comments
15:45
COFFEE & END OF SES INDUSTRY DAYS 2018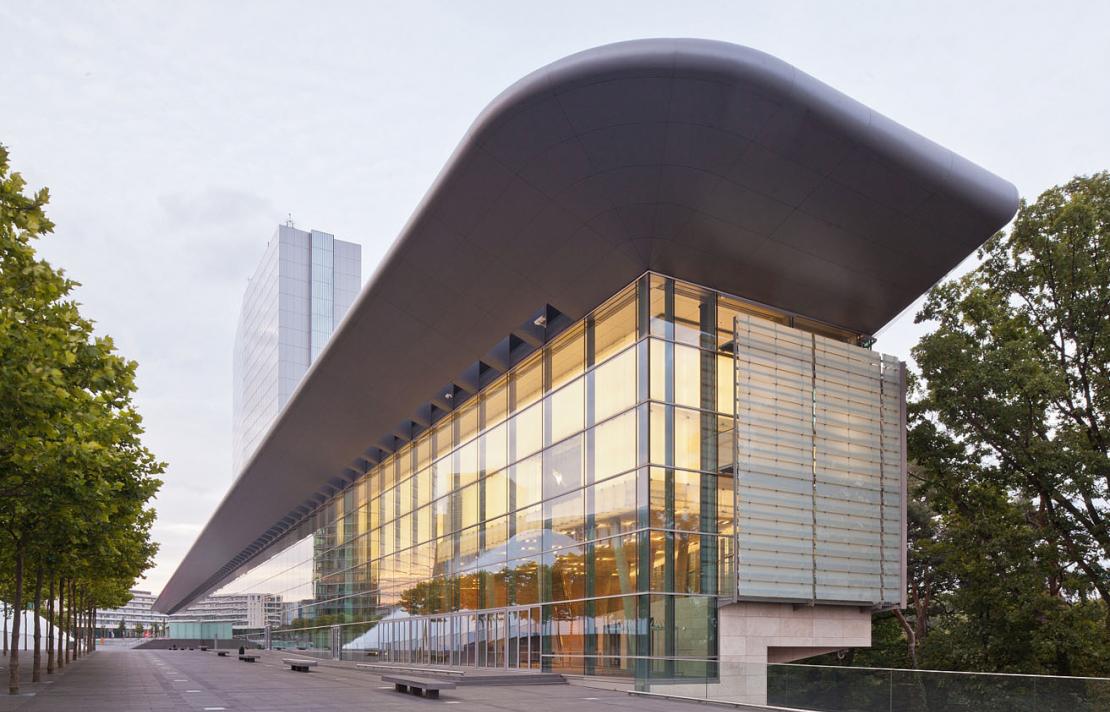 Luxembourg Congrès
Conference venue
4, Place de l'Europe - L-1499 Luxembourg
Tel: +352 43 02 75 751
Website
Request an invitation
Please note that this event is invitation only.
You can register your interest for the event by filling the form here.
Due to limited capacity, please be aware that the official invitation will be subject to approval.