Meet SES at CommunicAsia 2017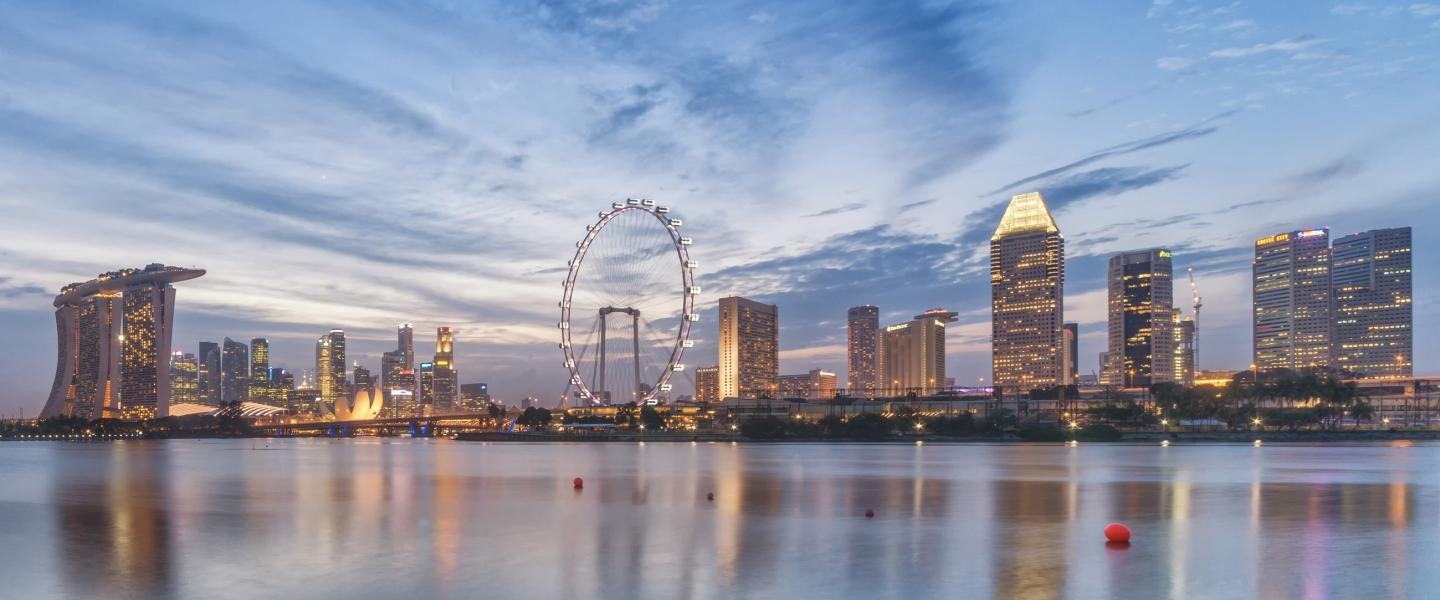 Meet SES at CommunicAsia 2017
Marina Bay Sands, Singapore
Level 1, Hall C, Booth #1R2-01
23 - 25 May 2017
Our world is increasingly driven by digitisation and the millions of connections between people, devices and things. Every day, SES is shaping the digital experiences of consumers and businesses across Asia-Pacific, who entrust us to deliver their preferred content and critical connectivity services where it matters most.
At CommunicAsia 2017, let us show you how our unique combination of satellite communication solutions and ground infrastructure services can help your business respond to these new market demands in a way that's scalable, flexible and future-proof.
Tomorrow's Connected Experiences. Achieved Now.
Meet us at the SES booth to discuss how our integrated GEO-MEO and vertical solutions—including SES-12, our upcoming HTS capabilities for Asia-Pacific—can be tailored for you to achieve more and take your business further. To where connectivity meets innovation.
Experience the future of entertainment with our broadcast demo of virtual reality in Ultra HD.

Discover how our unrivalled reach and differentiated services, such as media solutions from MX1, can help direct-to-home (DTH) operators deliver high-quality video experiences to audiences across Asia.

Learn how to unlock the unique advantages of our hybrid GEO-MEO networks and ground solutions, designed for telcos and service providers to rapidly deploy broadband services across different geographies, for future connectivity needs.

Explore how our differentiated HTS capabilities support inflight connectivity (IFC) providers such as Gogo and Thales to enhance IFC services on major air routes.

Learn how the dedicated mobility beams of our satellites are tailored to provide maritime operators with seamless connectivity across the region.

Discover how we deliver secure and reliable communication links for governments, and how we can offer more flexibility through products and applications customised for the data requirements of government e-services.
SES Briefings at the Booth
Meet with our subject matter experts who will guide you through our latest solutions, and how we are driving innovation to enrich tomorrow's connected experiences.
Maritime+: The Power to Simply Connect at Sea
(23 and 24 May, 1:30 pm to 2:00 pm)
Hear how we are bringing together our GEO-MEO and HTS capabilities, extensive ground infrastructure network and industry-leading technical expertise in our Maritime+ managed connectivity service. It's the fastest and simplest way for you to meet the connectivity requirements of any vessel in the world—delivered exactly the way you want it.
HTS with a Difference: DTH Broadcasting and HTS Capabilities through SES-12
(23 and 24 May, 2:15 pm to 2:45 pm)
Not all HTS systems are created equal, and we have designed our new SES-12 hybrid satellite with the future needs of our customers in mind. Learn how you can derive greater value from the satellite's unique combination of wide beams for DTH broadcasting and HTS spot beams for high-powered data connectivity.
We look forward to seeing you at CommunicAsia.
Contact us  if you wish to schedule a meeting with us for a more in-depth consultation on how we can achieve more together.
SES at CommunicAsia 2017 Summit - Satellite Communications Track
(23 May, 11:45am)
Satellite C-Suite Forum: Keeping the Promise of HTS and its Commercial Value
Identifying key commercial attributes and business models to gain a stronger industry foothold
Is HTS what it promises to be?  Learning from success stories and identifying pitfalls of HTS deployments
Cost-effectively expand cellular backhaul and enterprise networks with HTS
Enabling operators to enhance the reach and power of their networks and provide benefits to the end users
SES Panellist:
Elias Zaccack, Executive Vice President, Global Sales, SES Networks