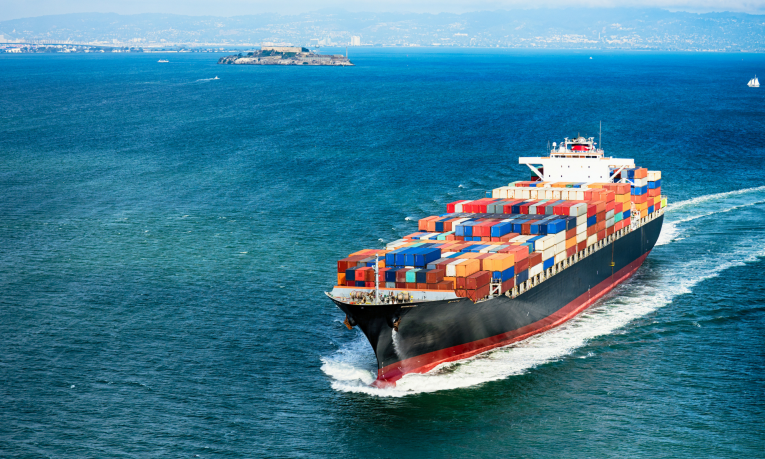 09 - 11 APR 2019
Marina Bay Sands, Singapore
Sea Asia 2019
Meet SES Networks at the Buyers' Lounge to find out how we can help you with your digitalisation initiatives.
Sands Expo and Convention Centre
Buyers' Lounge, B2
9 - 11 April 2019
Singapore


Sea Asia is an annual anchor maritime and offshore event in Singapore. Held in conjunction with Singapore Maritime Week, Sea Asia is a globally recognised event and the leading platform for the maritime industry to interact, as well as explore business opportunities. Sea Asia is attended by more than 15,000 participants from the maritime and offshore industries globally.
SES Networks is participating for the first time at Sea Asia 2019 to showcase our Signature Maritime Solutions and Skala Global Platform.
Meet SES Networks during Sea Asia at the Buyers' Lounge, B2 of Sands Expo and Convention Centre.
Digitalisation in Commercial Shipping
Digitalisation promises a path forward for the commercial shipping industry. However, digitalisation will drive significantly higher demand for bandwidth.
If the commercial shipping industry is to full capitalise on the value of digital technologies, it needs a high-speed connectivity provided by VSAT systems.
Designed to meet the challenges that ship owners are facing, SES Networks' Signature Maritime Solutions delivers that level of connectivity that will enable successful execution of digital transformation initiatives in the simplest and most cost-effective way, while our global managed platform, the Skala Global Platform, is optmised for maritime requirements.
Meet the team at Sea Asia to know more about how we can enable digitalisation in the commercial shipping industry.
Let's connect at Sea Asia 2019 during our Cocktail Hour at the Buyers' Lounge!
SES Networks is hosting a happy hour drinks on Day 1 and Day 2 of the Sea Asia 2019 conference.
Speak to us about your digitalisation initiatives; engage us with your connectivity issues; or simply say hello to the team.
SES Networks Cocktail Hour details:
Dates: 9 & 10 April 2019 (Tuesday & Wednesday)
Time: 4 pm – 6 pm
Venue: B2, Buyers Lounge, Sands Expo and Convention Centre
Please register via the form below or email Joyce Bibby at [email protected] to attend.
By attending the Cocktail Hour, you stand a chance to WIN* one of these cool prizes:
LEGO Nasa Space Set (one winner daily)
Limited Edition SES-9 LEGO Set (three winners daily)
Fisher Space Pen (five winners daily)
Meet SES Networks at Sea Asia 2019!
We are located at:
Buyers' Lounge, Level B2
Sands Expo and Convention Centre
Singapore