Satellite Russia & CIS 2017
Satellite Russia & CIS 2017
SES is the Gold sponsor of the 9th International Conference SATELLITE RUSSIA & CIS 2017.
SATELLITE RUSSIA & CIS conference is the only unaffiliated event in Russia dedicated to satellite broadcasting and telecoms, launch services and manufacturing of rockets and space machines.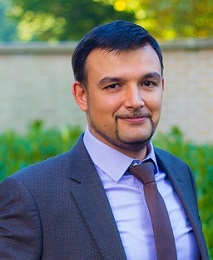 Timur Sarsenov, Senior sales managers Russia & CIS, Data & Mobility Services, will share SES views on the role of HTS in transforming the data landscape, how HTS is a game changer and will enable new applications and unlock the potential in various markets - from aeronautical to banking.
In his presentation 'HTS – The game changer. Enabling new opportunities', Timur will also dive into how satellite is well-poised to address customer's connectivity needs and power future applications, from autonomous cars, vessels to e-education.