Meet us at Satellite 2018
Satellite 2018
Walter E. Washington Convention Center
12 - 15 March 2018
Washington, D.C.
Attending Satellite 2018? We are there, too! Join us for the sessions to get insights from leading industry experts on subjects like spectrum for 5G, the role of the satellite in the communications eco-system, satellite communications services for governments, and much more. Here's where you can find us:
12 March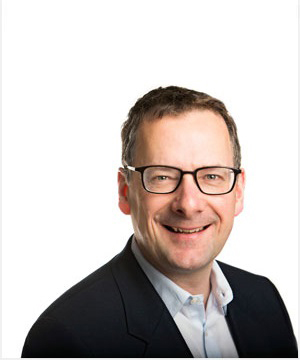 Ecosystem Battle - Who Wins and Loses?
Time: 3:00 PM - 4:00 PM
Venue: 202
SES Spokesperson: Steve Collar, CEO Designate, SES and CEO, SES Networks
An ecosystem battle is underway as service providers and operators alike move closer to end-users. Lower margins on bandwidth and the shift to HTS now force the hands of operators to build value and appease investors. However, this move down the chain means stepping on the toes of service providers and forever altering the state of play. How will this battle play out and who wins and who loses? Which applications are the ripest for ecosystem battles? Will vertical consolidation occur, and what does this mean for end customers? And what will the new state of play mean for investors? This critical session will explore these issues and plot the path forward for the ecosystem of the future.
Panelists: Mark Dankberg, Reza Rasoulian, PJ Beylier, Steve Collar, Nic Volpi
Moderator: Bradford Grady, Claude Rousseau  
Click here for more information about the panel and speakers

Interplay Between Spectrum and Standards in 5G
Time: 3:00 PM - 4:00 PM
Venue: 207B
SES Spokesperson: Gerry Oberst, SVP, Global Regulatory Affairs & Government Strategy
To be commercially successful, 5G networks and devices will have to provide improved capabilities including supporting greater capacity, utilizing less power and being cost effective. Decreased latency, for some applications, is also critical. Since the 5G world will be a network of networks, it is critical that there be standards that enable the interconnection and interoperability of the different communications technologies supporting 5G communications. In addition, to support the vast amount of data that will be carried, there will be need in increasing smart approaches to spectrum management to enable the complimentary networks to meet the anticipated data-intensive demands of the 5G network.
This session will look at the ongoing and forthcoming standardization activities and how these refer to the various candidate bands that 5G services will be using, as well as ways to ensure that spectrum management will support the use of complimentary networks to meet the anticipated capacity demands of 5G.
Panelists: Donna Bethea-Murphy, Gerry Oberst, Didier Le Boulc'h, Nelson Malaguti
Moderator: Jennifer Manner
Click here for more information about the panel and speakers
---
13 March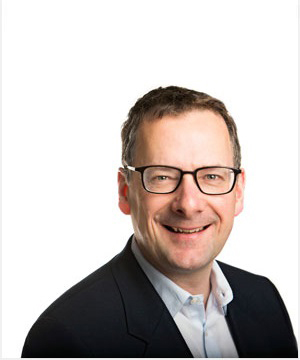 Tuesday Opening General Session - The Satellite Connection: How Operators are Capturing a Larger Piece of the Data-Networking Pie
Time: 8:30 AM - 10:30 AM
Venue: Ballroom
SES Spokesperson: Steve Collar, CEO Designate, SES and CEO, SES Networks
Satellite operators are evolving as they look to find their role in a more fragmented and complex communications eco-system than ever before. Can satellite carve out a profitable niche with new data networking applications such as Industrial IoT, connected transportation and data analytics, or will it be relegated to the margins in a new eco-system? How will operators grow their businesses in the 5G era and provide the foundation for a prosperous future, not just for themselves, but for the industry at large? It is an exciting time and the industry will look to the big players to lead the way into this new era. The question is how exactly are they going to do it?
Panelists: Steve Collar, Rodolphe Bellmer, Mark Dankberg, Dan Goldberg, Stephen Spengler
Moderator: Mark Holmes
Click here for more information about the panel and speakers
---
14 March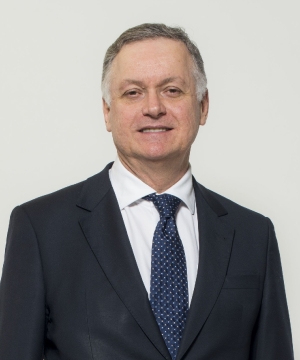 Opportunities for Ground Segment in OTT Video
Time: 9:30 AM - 10:30 AM
Venue: 201
SES Spokesperson: Jurandir Pitsch, VP, Sales & Market Development, SES Video Latin America and Caribbean
Once upon a time, satellite was the primary path for all forms of video contribution and distribution. The growth of gigabit fiber capacity and the rise of CDNs and OTT have changed the landscape forever. Content owners are piling into Over the Top distribution even though the revenue and profit opportunities remain slim for now. This creates a large-scale opportunity for teleport operators that are already originating and distributing video channels to expand their services into OTT origination. How significant is the opportunity? What facilities and technology does such an expansion require, and what new expertise do employees need to provide? What are the return-on-investment expectations and are they being realized? Perhaps most important: is there an opportunity for teleport operators to help content owners turn digital pennies into digital dollars through advertising and product-placement insertion and effective management of digital rights?
Panelists: Koby Zontag, Jurandir Pitsch, Roger Franklin, Vince Matherne
Moderator: Thomas Van den Driessche
Click here for more information about the panel and speakers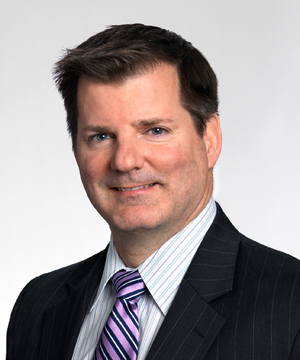 Finding a Pathway to On-Orbit Servicing
Time: 3:15 PM - 4:15 PM
Venue: 207A
SES GS Spokesperson: Tim Deaver, CVP, Development
After decades of discussion and false starts, commercial on-orbit activities like inspection services and manipulation of satellites, are finally upon us. Several commercial systems are being developed now to refuel, haul away, or maintain satellite operations. What are the technical, business, and policy, legal or regulatory hurdles remaining to achieve this leap in in-orbit activity? How can Governments better support the momentum of the industry in on-orbit servicing?
Panelists: Al Tadros, Brian Weeden, Tim Deaver, Lisa Kuo, Tahara Dawkins
Moderator: David Barnhart
Click here for more information about the panel and speakers
---
Defense One Cocktails & Conversations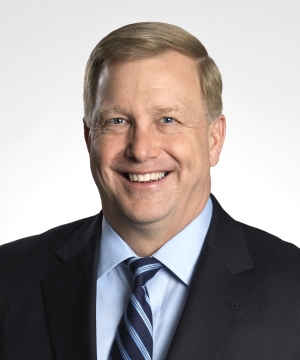 Why the future of military communication is miles up
Time: 5:30PM – 7:30PM
Venue: Baby Wale 1124 9th St NW, Washington, DC 20001 (across from the convention center)
SES GS Spokesperson: Pete Hoene, President & CEO, SES GS
The next decade will be the most significant for humankind's presence in space since the 1960s. New technology is turning the hype surrounding private space flight into a reality. New satellites will also be cheaper, more innovative, more useful and radically different from the past, thanks to breakthroughs in modular computer architectures, robotics and more.
In terms of innovation, the U.S. military will realize the greatest benefits from these technological trends. It will rely on advanced satellites for a far greater number of missions and to ensure greater connectivity among ships, soldiers, jets and virtually every other piece of equipment under military control. Leaders across the services have expressed a keen interest in better connecting every asset on the battlefield, and then connecting those nods back to Washington and other partners all of the world. To realize that vision, the military will be relying extensively on the commercial satellite communications providers.
The session will include an introduction from the SES GS President & CEO Pete Hoene and much more. Join us to learn about how the next ten years in technology will shape the future of military communication.