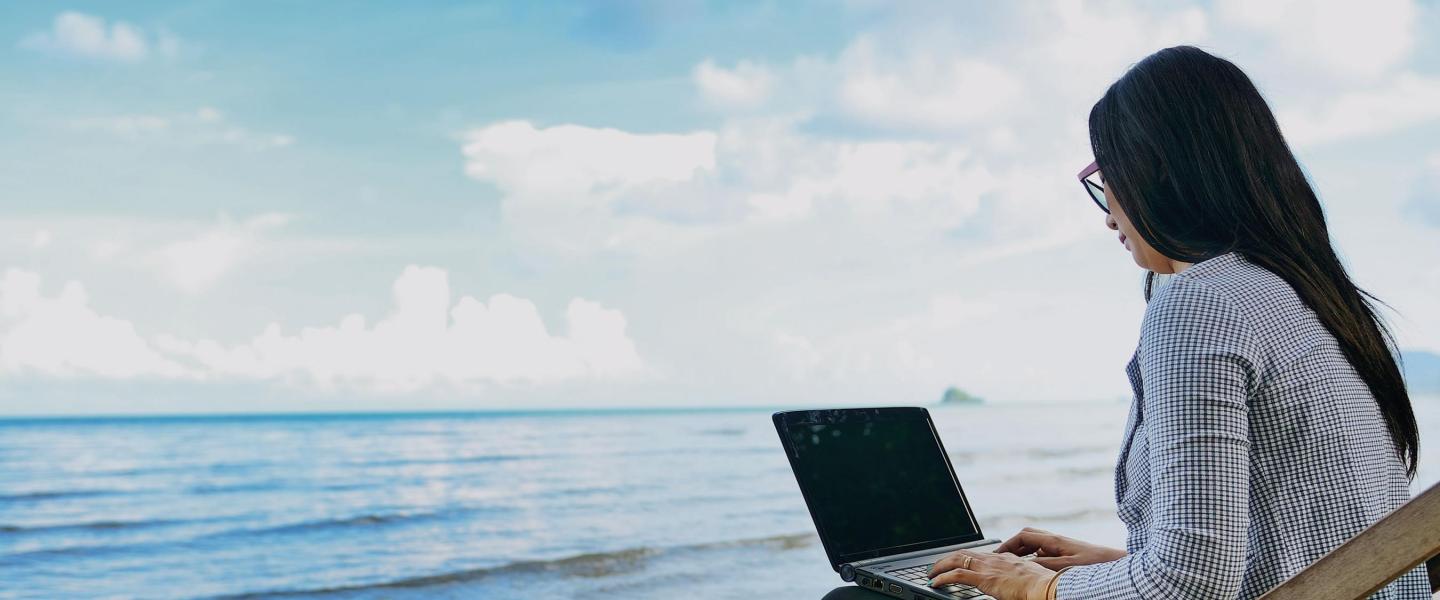 Hilton Hawaiian Village
21 - 24 January 2018
Honolulu, Hawaii
The Heart of Opportunity in the Pacific.
Every person, enterprise and government agency across the Pacific deserves a reliable, high performance mobile and broadband experience. Today, customers are increasingly expecting always-on internet, unlocking the full potential of a digital world. Powered by O3b, SES Networks enables customers with dependable, low-latency solutions for 3G, 4G/LTE, VoLTE, ViLTE, telemedicine, e-learning, and more.
Your customers are always on… your network should be too.
SES Networks enables high-performance networked communications virtually anywhere in the Pacific. Connectivity opens a world of opportunities. But creating access to opportunity is only the beginning. It's what you do with it that gives opportunity real meaning.
And that is the heart of opportunity.
SES Networks is dedicated to helping our customers take full advantage of the opportunities in front of them – to drive bigger, more fulfilling and more productive outcomes.
SES Networks brings the power of our multi-orbit, multi-band GEO and MEO satellite network, providing far more flexibility and enabling a far greater array of optimised applications for customers, wherever they are.
Come meet us at PTC 2018 to discuss the solutions needed to maximise the opportunities for your business and end-customers.
Visit the SES Networks stand during PTC to see cutting-edge solution demos, including:
SES Networks – the Heart of Opportunity: SES Networks is new, combining the innovative, cutting edge technology and customer-centred focus inherited from O3b Networks with the vast resources and commitment to delivering the best network of SES.
Always-on Connectivity: A complete, well-designed network architecture includes both Fibre & Satellite routing. As customers, and economies, become increasingly dependent on reliable internet connectivity, the cost of network outages for long periods is untenable.
Exciting Network Advancements: Software Defined Networking (SDN), SD-WAN, network acceleration and flat panel antennas are just some of the groundbreaking technologies that will continue to give SES Networks customers a competitive advantage.
Multi-orbit, Multi-band Connectivity: SES Networks is the only company able to provide connectivity over both our GEO HTS and MEO constellation to deliver fibre-like connectivity across Pacific markets. Combined, current and future MEO and GEO solutions enable customers to capture new opportunities, and provide the best possible Quality of Experience (QoE) to their end users.
O3b mPOWER: The next-generation Medium Earth Orbit (MEO) satellite constellation has been designed to empower exponentially more people, communities and enterprises across the globe with true cloud-scale connectivity. O3b mPOWER is simply transformational technology, opening up enormous opportunities for everyone in the Pacific.