Paris Air Show
Paris, France
19 - 25 June 2017 static display #B4
SES is proudly present at the Paris Air Show 2017
Welcome to the Paris Air Show, where we will be displaying our latest solutions in the domains of crisis management, civil, defence and security missions, emergency response and humanitarian relief. We'll have a special focus on GOVSATCOM and how SES's unique combination of GEO and MEO satellites can enable a new realm of secure global connectivity applications with high throughput and low latency.
Pay us a visit and check out our most innovative solutions in the GOVSATCOM arena:
We are happy to offer a limited number of free one-day tickets to the show, please register below if you are interested.
For more information on the event, please click here
We look forward to seeing you in Paris!
All the best,
The SES team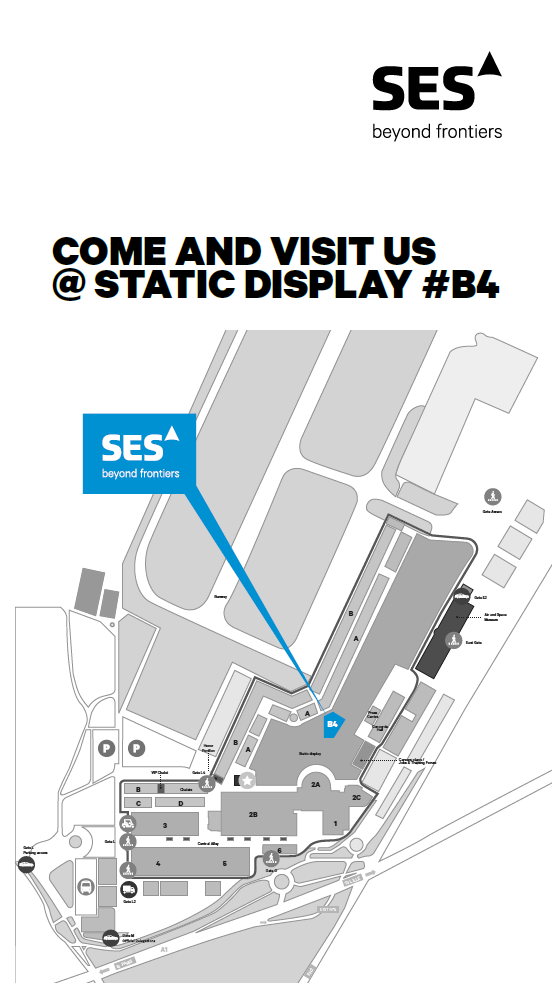 ---