17 MAY 2018
Moscow
Networks Seminar Series 2018
Networks Seminar Series 2018
Join us for the SES Networks Seminar Series
Connectivity lies at the heart of numerous applications that are transforming the way people and businesses interact. Bringing your opportunities to life takes comprehensive solutions – whether you are looking to grow your connections in your home market, or expand to new regions across the globe.
Secure your seat for the SES Networks Seminar Series event 2018 in your region to discover how our managed services are tailored to meet your data-driven applications. Targeted to the needs of telecommunications companies, mobile network operators, internet service providers and enterprises, the seminar series will explore how we can help you capture new revenue streams and grow your business.
This new seminar series will focus on expanding your business into new regions, or helping local businesses grow in your home markets.
Programme Highlights
Discover the trends and technology developments that are shaping the future of the industry
Learn about our expanding multi-orbit, multi-band (GEO/MEO) fleet, as well as new products and end-to-end managed services designed to help your business grow
Find out how our MEO fleet unlocks new opportunities with super-fast, latency-free connectivity
Discover O3b mPOWER, the highest capacity, farthest reaching, and most flexible satellite-based system ever offered
Explore opportunities to expand your communication networks via satellite to support a wide range of data-intensive applications – without the need for costly up-front investment
Learn about how our business is focused on unlocking new data capabilities, and how we engage with you to capture new revenue streams
Join our senior representatives, together with your peers in the industry, to discuss how our connectivity solutions and managed services will help shape the businesses of tomorrow.
Secure your seat at this free event today
Who Should Attend
Members of Operational technology and IT organisations from:
Telcos/MNOs
Internet service providers
Satellite service providers
Oil & gas, mining enterprise
Banks
VSAT operators
Contact us
If you have any questions or require any assistance, please contact Letizia Lottier.
Tel: +31 70 306 4201
[email protected]
Moscow, 17 May
09:00 - 09:30
Registration and welcome coffee
09:30 - 10:00
Keynote - Guest speaker from the industry
10:00 - 10:20

Inspiring the connected world – Connecting your future
Simon Gatty Saunt - Vice President, Sales EMEA, Fixed Data, SES Networks

Overview of what's happening at SES.
SES Networks vision & value proposition: Find out how SES Networks maximises business opportunities with innovative technologies and expertise.
Insights on how multi-band, multi-orbit (GEO/MEO) solutions bring unique connectivity solutions to support a wide range of applications.

10:20 - 10:40

Industry and market trends
Christian Olsson - Market Intelligence Officer, Corporate Strategy and Development, SES

The latest insights and market developments across Telcos/MNOs, ISP, Cloud and Enterprise.
The latest trends and connectivity demands for broadband, backhauling, trunking, IoT, WiFi/LTE, data centres, and renewable energy – both globally and in Russia
Growth opportunities outside Russia

10:40 - 11:00

Multi-orbit connectivity drives new business model
Giovanni Auciello – Sales Director, Europe, Russia & CIS, Fixed Data, SES Networks

What are the new drivers that are shaping the future of the satellite industry, and the impact of multi-orbit solutions on the way we do business?
How we can become more agile in responding to changing market needs to better support you?
How can a new business approach (from enablement to consultancy) provide the framework for a new value proposition, and enable new opportunities for our customers?
How we are improving the end-user's experience with new strategic partnerships with key technology vendors

11:00 - 11:20
Coffee break
11:20 - 11:45

Empowering everyone to make the most of every opportunity
Timur Sarsenov – Senior Sales Manager, Russia & CIS region, Fixed-Data, SES Networks
Stanislav Maslovskiy – Sales Engineer, SES Networks

Our latest developments to serve the growing demand for data applications by Telcos, MNOs or ISPs
Our hybrid solutions that extend last mile satellite broadband with WiFi to unlock demand and improve user adoption
Our tailored low latency and always-on connectivity solutions and managed services that meet our customers' specific requirements
Comprehensive end-to-end managed services, enabling you to offset the financial and operational risk of procuring, operating and maintaining the network from the cell site hand-off to the network core. Infrastructure as a service with no additional CAPEX.
How our new analytics tools contribute to optimising your network

In practice: Telco/MNO, Mining and Oil & Gas case studies

11:45 - 12:15

Connecting the future with next-generation technology
Warren Gebbett – System Performance Engineer, SES Networks

Introduction to O3b mPOWER and its ecosystem – our proven and scaling model
Highlights on low-latency services available on a global scale to support advanced applications and architectures like HD Video, Augmented Reality, Virtual Reality and Multi-Access Edge Computing (MEC).
New managed services and industry-leading solutions to serve the growing demand for Enterprise applications.
How we help connect end-users to cloud-based content and services with high levels of network performance.

12:15 - 12:30
Support team – Conclusion & wrap-up
12:30 - 14:30
Networking lunch buffet
London, 22 June
08:30 - 09:00
Registration and welcome coffee
09:00 - 09:15

Welcome
Simon Gatty Saunt - Vice President, Sales EMEA, Fixed Data, SES Networks

09:15 - 10:00

Keynote - Guest speaker
Dave Coplin - Founder and CEO, The Envisioners

10:00 - 10:30

Inspiring the connected world – Connecting your future
Simon Gatty Saunt - Vice President, Sales EMEA, Fixed Data, SES Networks

Overview of what's happening at SES.
SES Networks vision & value proposition: Find out how SES Networks maximises business opportunities with innovative technologies and expertise.
Insights on how multi-band, multi-orbit (GEO/MEO) solutions bring unique connectivity solutions to support a wide range of applications.

10:30 - 11:00

Industry and market trends
Christian Olsson - Market Intelligence Officer, Corporate Strategy and Development, SES

The latest insights and market developments across Telcos/MNOs, ISP, Cloud and Enterprise.
The latest trends and connectivity demands for broadband, backhauling, trunking, IoT, WiFi/LTE, data centres, and renewable energy – both globally and in in your country/region
Growth opportunities outside your region

11:00 - 11:20
Coffee break
11:20 - 11:50

Connecting the future with next-generation technology
David Price – VP, Segment Sales Engineering, SES Networks

Introduction to SES mPOWER and its ecosystem.
Next Generation ground network technology developments to match SES's HTS GEO/ MEO satellite investments
Getting the infrastructure recipe right to meet the business needs of , affordable, flexible and scalable rural network deployments

11:50 - 12:15

Empowering everyone to make the most of every opportunity
Giovanni Auciello – Sales Director, Europe, Russia & CIS, Fixed Data, SES Networks

Our latest developments to serve the growing demand for data applications by Telcos, MNOs or ISPs
Our hybrid solutions that extend last mile satellite broadband with WiFi to unlock demand and improve user adoption
Our tailored low latency and always-on connectivity solutions and managed services that meet our customers' specific requirements
Comprehensive end-to-end managed services, enabling you to offset the financial and operational risk. No additional CAPEX is required.
How our new analytics tools contribute to optimising your network
In practice: Telco/MNO, Mining and Oil & Gas case studies

12:15 - 12:40

Exploring new possibilities & opportunities - Customer Enablement
Nick Roullier – Customer Enablement Leader, SES Networks

How can a new business approach (from enablement to consultancy) provide the framework for a new value proposition, and enable new opportunities for our customers?

12:40 - 13:00

Conclusion - The Power of Partnering
Simon Gatty Saunt - Vice President, Sales EMEA, Fixed Data, SES Networks

13:00 - 14:30

Networking lunch buffet (Radio Rooftop Bar)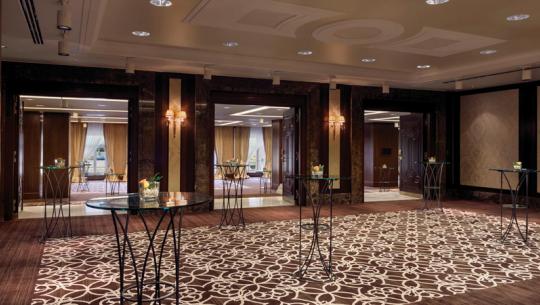 Hotel Baltschug Kempinski
Balchug Street, 1
Moscow
Russia 115035
Tel.: +7 495 287-20-00
Visit the website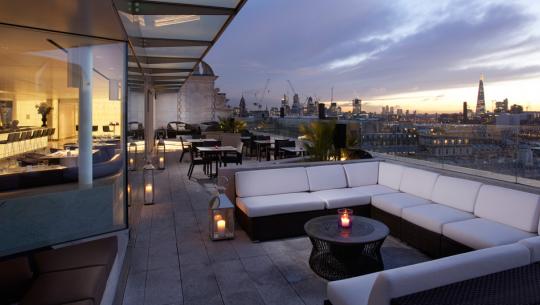 ME London Hotel
336-337 Strand,
London WC2R 1HA
UK
Visit the website