Networks Seminar 2019 - London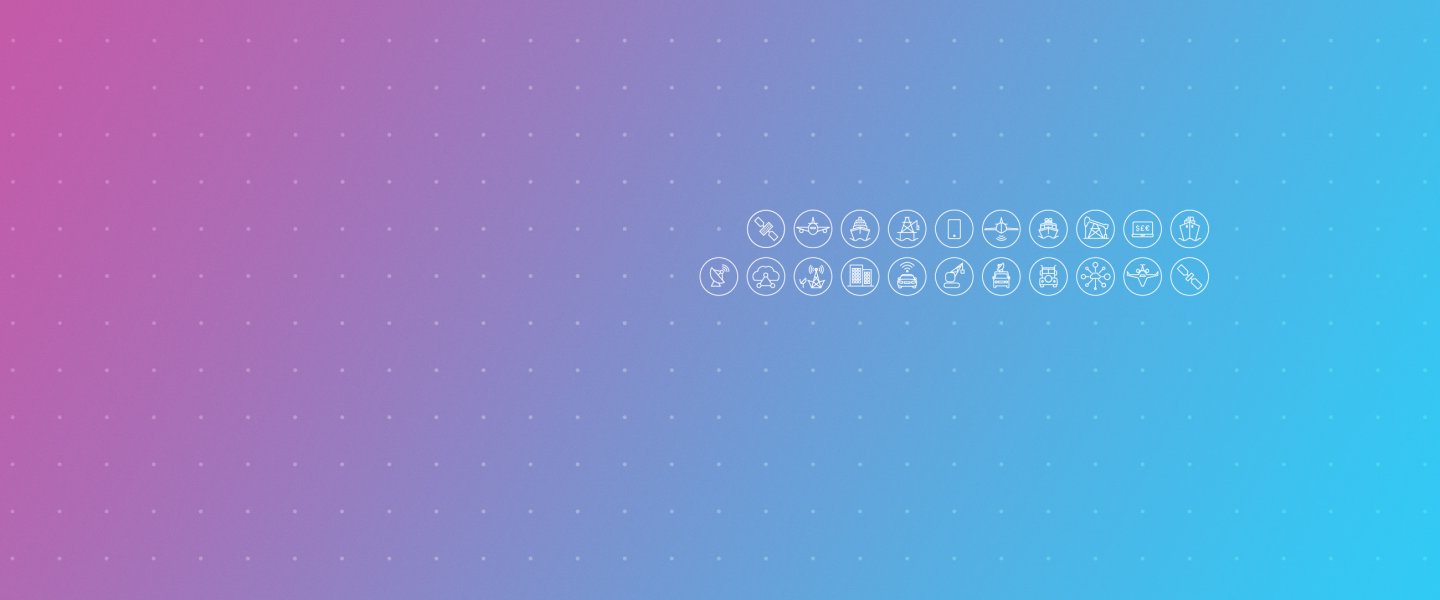 Networks Seminar 2019 - London
CONNECTIVITY REIMAGINED
Empowering the delivery of unparalleled user experiences
London
July 4, 2019
Half-day free seminar, focused on SES Networks Signature Solutions portfolio and latest developments.
Join us at the London Seminar
We believe that connectivity opens a world of opportunities, but access to opportunity is only the beginning. It's what you do with that opportunity that gives it meaning. SES Networks goes beyond connectivity. With our global, end-to-end managed data services, we empower our customers to take full advantage of the opportunities that come with high-performance
Why should you attend this event?
Customer experience is set to take over from price and product as the key differentiator for brands. With 86% of customers willing to pay more for a great customer experience, future-ready businesses are sharply focused on improving in this area. Those that aren't will be left behind as customers migrate to brands offering a better experience.
For telecom and mobile network operators, internet service providers, energy businesses, and VSAT operators, our multi-orbit, multi-band connectivity solutions give you the freedom to explore new business models and service offerings that open up a whole new world of customer experiences.
Key Topics
Learn how to maximise business opportunities with the latest developments and roadmap ahead for our innovative technologies and expertise
Get insights into how our GEO/MEO solutions support a wide range of applications
Discuss the long-term role of satellite in a rapidly changing market, with insights on the latest market trends and forecasts on what's next
Discover how digital processing technologies are providing more flexibility in space
Explore the latest developments in our next-generation O3b mPOWER constellation, which will enable a new era of cloud-scale networking to accelerate businesses, optimise network performance, and achieve new levels of scale—anywhere on the globe
Hear about the latest developments to our global mobility platform and Skala Global Platform, as well as the latest innovations in antennas and terminals
Join us for the SES Seminar—Connectivity Reimagined—to learn how our innovative networking solutions and technologies can help you change the way your customers interact with your business.

Who should attend
Members of Operational technology and IT organisations from:
Telcos/Mnos
Internet service providers
Satellite service providers
VSAT Operators
Cloud solution providers
In-flight connectivity providers & Maritime fleets
Energy companies
Banks
Enterprises
London, July 4
08:30 - 09:30
Registration and welcome coffee
09:30 - 09:40
Welcome remarks
09:40 – 10:00

Elevating customer experience – Be ready for the future | An update on SES
Simon Gatty Saunt - Vice President Sales, Global Service Providers

Find out:

What's happening at SES, and learn about the latest developments
How SES Networks maximises business opportunities with innovative technologies and expertise
How multi-band, multi-orbit (GEO/MEO) solutions offer unique connectivity solutions that support a wide range of applications, with an update on our GEO and MEO roadmaps, including O3b mPOWER

10:00 - 10:30
Looking forward - Market trends and Forecasts
Deepu Pillai - Senior Analyst - Strategy & Market Intelligence – Networks, SES

Learn about the latest market dynamics, including:

Market size, trends, and midterm forecast for the Fixed, Mobility & Government segments
The long-term role of satellite, including:

Where we are playing in the future
Growth opportunities beyond traditional satcom services
Where we can stretch

Factors influencing the evolution of competing technologies

Undersea cable and fibre
Microwave
3G/4G/5G mobile growth

Regional market updates on APAC, the Americas, and EMEA
Beyond connectivity: Location intelligence services from SMI

10:30 - 10:50

Flexibility in Space: Next Generation Satellites
Gez Draycott - VP Segment Sales Engineering, SES Networks

Digital processing technology is now fit for deployment in space. This provides great opportunities to design more flexible satellite payloads that can be adjusted remotely according to changing customer and operator requirements. Working with industry partners, SES is ready to enable next-generation satellites with technologies that will enable multi-faceted freedom from the traditional boundaries.

This session will detail how SES is accommodating new design and flexibility paradigms for its future GEO and MEO satellite fleet

10:50 – 11:15

Coffee break.

11:15 – 11:45

Engineering Freedom - Redefining network services with O3b mPOWER
Jim Mowat - VP Systems Engineering & Performance, SES Networks

As demand for cloud-scale connectivity grows, SES Networks is connecting billions of people and machines worldwide to critical content and applications—reinventing satellite in a world of seamless, cloud-optimised networking. Our O3b MEO constellation currently delivers the world's only high-speed, low-latency satellite-based network services that match the performance of terrestrial fibre networks.

We're now ready to take the next leap forward. O3b mPOWER will enable a new era of cloud-scale networking that give you the freedom to accelerate your business, optimize network performance, and achieve new levels of scale—anywhere on the globe.

Join us to learn more about how we're redefining network services with O3b mPOWER

11:40 – 12:10
Global Mobility Platform
11:45 – 12:15

SKALA Platform
Gary Boyle VP, Services Strategy, Products & Development, SES Networks

Skala Global Platform is our next-generation ground system, optimised to deliver high-quality managed data services anywhere on the globe. Developed to address the requirements of multiple market segments, Skala Global Platform is a modular and scalable global network platform differentiated by a number of key features, including flexible bandwidth management, advanced automatic beam switching, and a sophisticated network management system that maximises profitabililty and efficiency.

Discover how Skala Global Platform helps to improve your customers' user experience.

12:15 – 12:45

Smart RF Systems Developments for User Terminals, and Satellite Gateways
David Price – VP, RF Systems Development, SES Networks

Learn more about the latest developments in:

Electronically steered array developments for fixed site and mobility services terminals
O3b mPOWER terminal developments and their ecosystem
Next-generation satellite gateway technology development to complement SES's HTS GEO/MEO satellite investments

12:55 - 13:00
Conclusion
13:00 - 14:30
Networking walking lunch (Savage Garden Rooftop)
DoubleTree by Hilton, London – Tower of London
Savage Garden - DoubleTree by Hilton Hotel London
Tower of London

7 Pepys Street
London
EC3N 4AF

Tel: +44-207-7091000
Visit the website