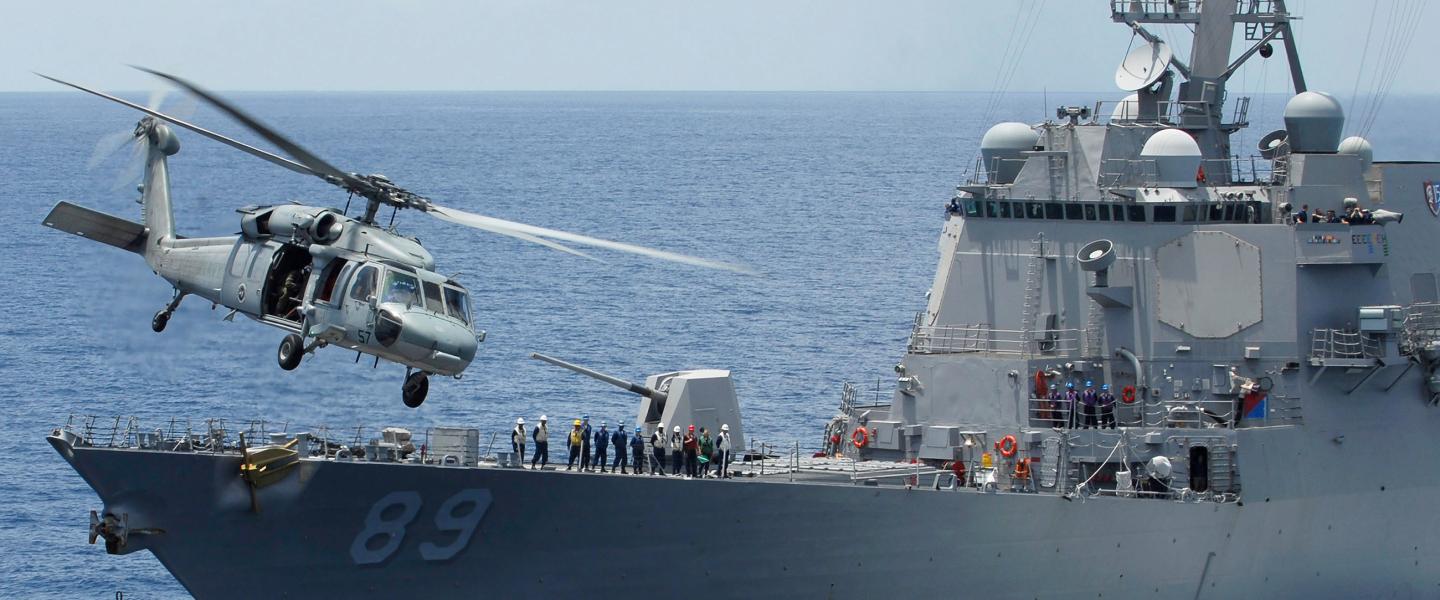 Athenée Palace Hilton,
Bucharest, Romania
September 24-26, 2019
Maritime ISR Global is the world leading multi-domain maritime ISR conference, bringing together senior leaders from Australia, Sweden, UK, Germany, NATO and many others. During the three days, this international forum will provide a timely opportunity for senior leaders across air, surface and sub-surface to work towards a truly multi-domain approach to maritime ISR.

SES Networks is participating in the 17th edition of the Maritime ISR Global, take this opportunity to meet our team of experts on site and join our speakers' presentation.
Connectivity solutions for Marine operations
Global missions demand multi-faceted connectivity solutions and rigorous contingency to maximize the odds of safety and success. Our customers simultaneously spread verified, targeted and real-time intelligence across every level of the command structure. Reliable, resilient connectivity allows for fast and coordinated decisions that are essential to the success of any mission.
With our Signature Government Solutions powered by SES Networks' fleet of Medium Earth Orbit and Geostationary satellites, troops and military organisations can get connected fast to meet mission requirements, accelerate recovery efforts and improve communication anywhere in the world. Our services support operational momentum, allowing our customers to keep intelligence at their fingertips.
Talk to our team and discover connectivity solutions we can offer for your security and defense applications.
EXHIBITION
Meet with SES Networks team of experts on-site at Stand 5.
Set-up a meeting to gain insight on:
How SES Networks Signature Government Solutions serve as a platform for coordination, collaboration and response.
Our scalable and customisable solutions with instant access and global reach for missions on land, at sea and in the air.
How we support operations and mission-critical ISR networks.
Book a meeting
Conference
Join our senior executives on Wednesday Sept. 25 as they discuss how SES Networks is driving these transformations, and the role satellite-enabled networks will play.
09:30 Changing dynamics of operational landscape in the information age
Speaker: John B. Munoz Atkinson, Director of Business Development at SES Networks
The presentation will talk about the impact and use of satellites to operations and information sharing
11:30 Industry leaders' panel
Panelists: Gerard Donelan, Vice President Defence & Security, SES Networks
Marco Valcarenghi, Electronics Division, Leonardo
Laurent Dezamy, Product Manager – Maritime Applications, Maxar
The panel will debate on how do we deliver integration as a core component of future Maritime ISR?
Learn more about our presentation and the conference programme.
Visit Event Page