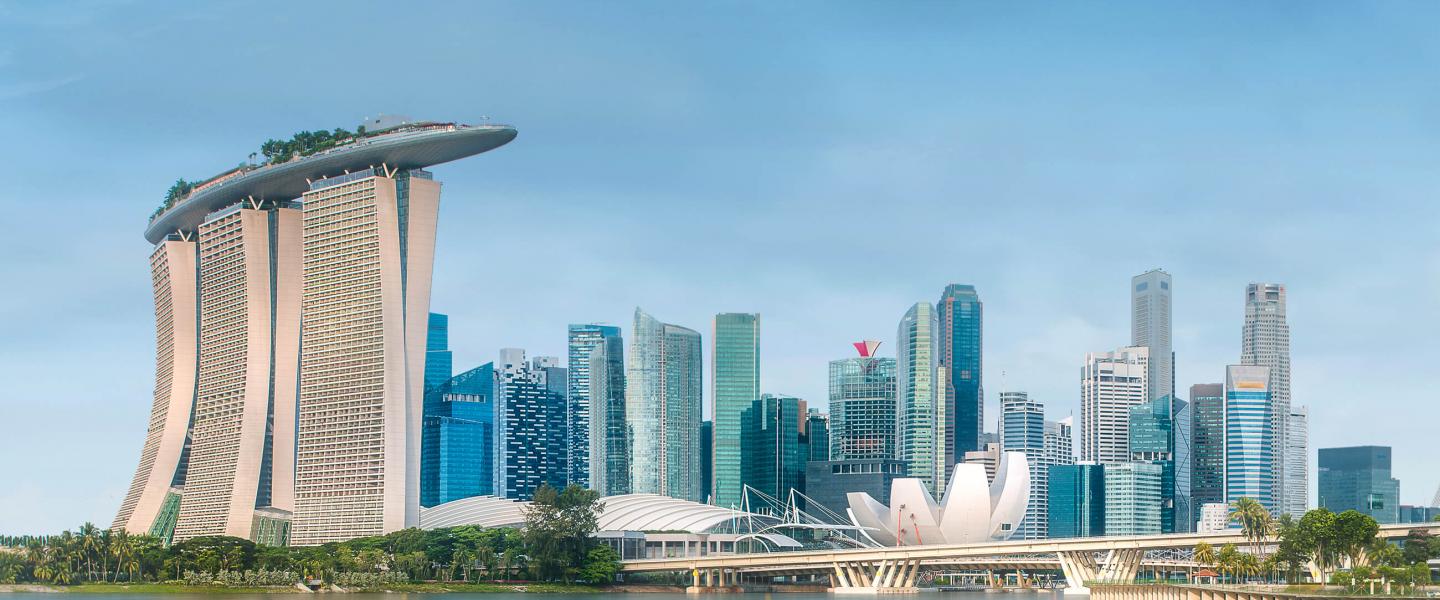 Join us at CommunicAsia 2019 and learn how SES is turning possibilities into opportunities in this new era
Advances in connectivity solutions have dramatically changed the way we consume video, share information, interact with each other and conduct business. This transformation is rapidly empowering new applications and business models, resulting in a multitude of growth opportunities impacting people, places, and businesses across Asia-Pacific.

Join us at CommunicAsia 2019 and learn how SES is turning possibilities into opportunities in this new era. Explore how our end-to-end video solutions and satellite-enabled network services can be tailored to cater to your business needs and to fuel growth.
Visit our booth and discover how our innovative video and network solutions can help to empower your business – delivering high-quality video content wherever and whenever, on any device; and network services with the reach and capacity for an unparalleled end-user experience.
Unparalleled Video Experiences
| | |
| --- | --- |
| | VOD EVERYWHERE - Powered by SES satellites and designed for consumers living beyond the reach of terrestrial broadband infrastructure, VoD Everywhere provides ubiquitous access to on-demand content with no latencies and guaranteed DTH-quality of service. |
| | MX1 360 - Bringing together a full range of media services designed to handle the management, monitoring and delivery of linear or non-linear content in one single-user interface to any broadcast, VOD or OTT platform.  MX1 360 is the next-generation, unified media platform ensuring your audiences get what they want, when they want it. |
| | NETWORK OFFLOADING - Alleviates video bandwidth consumption on core internet networks to enable mobile network operators (MNOs), internet service providers (ISPs) and cable operators to deliver high-speed, high quality video to their customers. |
Empowered Opportunities 
| | |
| --- | --- |
| | EMPOWERING PARTNERSHIPS - Through strategic partnerships with cloud providers and technology suppliers, we deliver advanced cloud and edge services with more expansive reach, better scale, lower latency and stronger service level agreements. |
| | ACCELERATING CONNECTIVITY - Our unique ability to deliver ubiquitous connectivity establishes SES Networks as a key player in the 5G revolution, with current network backhaul solutions already supporting key criteria for 5G including low latency, broad coverage and high reliability. |
| | ADVANCING TECHNOLOGY - O3b mPower, our next-generation MEO constellation, fulfills a long-term commitment to building on our proven commercial success in MEO-based services, including IP transit, fiber resiliency and numerous other high-capacity, low-latency services for telecom, mobile network operators, internet service providers and government organisations. |
SES Hospitality Suite
Drop by our hospitality suite at CommunicAsia for a live demonstration of our Signature Wi-Fi Network as a Service solution and O3b mPOWER workshops.
SES Hospitality Suite
Marina Bay Sands
Level 4, Lotus 4D/4E
18 – 20 June 2019
O3b mPOWER Workshop Registration
Live Demo: SES Networks Signature Wi-Fi Network as a Service
From meeting universal service obligations (USOs) to connecting new business and government sites, the demand to extend broadband services to rural and remote populations is growing steadily.

In collaboration with our growing technology partner ecosystem, SES Networks has the global resources, expertise and scale required to deploy a turnkey Wi-Fi network as a service solution optimised for rural and remote deployments, and available anywhere your customers are.

To schedule a live demonstration of SES Networks Signature Wi-Fi Network as a Service, please fill out the form below or drop by our hospitality suite at any time for a live demonstration.
ACHIEVE:19 ASIA Partner Programme Conference
ACHIEVE:19 ASIA, is the ideal event for active and prospective partners to discover more about SES' fully differentiated connectivity solutions and Partner Programme, which is designed to help us achieve more together.
Join us in collectively exploring new ideas and tackling challenges by engaging with our industry leading experts and a partner ecosystem that will support you in delivering best-in-class connectivity solutions.
Date: 19 June 2019, Wednesday
Time: 10 am to 1 pm
Venue: Level 4, Melati 4111, Marina Bay Sands, Singapore
For more details and to register for this session, click the link below.
ConnecTechAsia Summit 2019
ConnectTechAsia 2019 brings together industry leaders to explore and showcase the latest communication, enterprise and broadcast technologies and innovations impacting Asia-Pacific.
Join our senior executives as they discuss how SES is driving these market transformations, and the role satellite-enabled networks will play in maximising growth opportunities.
APSCC Industry Briefing
Location: Level 1, Marina Bays Sands, SatComm Hall
Date: 18 June 2019

2:00 pm

Panel Discussion: How to make Old-Space and New-Space make synergy?​

SES panelist: Imran Malik, VP, Global Sales Fixed Data, SES Networks

Join Imran Malik as he discusses industry opportunities, threats, and the path forward as radical new business models and transformations within the industry promise to reduce the cost of access to space, and new markets become unlocked by lower-priced satellite capacity.
Future of Connectivity Track
Location: Level 4, Marina Bays Sands
Date: 19 June 2019

11:20 am

Panel Discussion: The Future for Satellite Players – Is 5G Going to Accelerate Digital Information?

SES panelist: Karl Horne, VP for Segment Market Management, Fixed Data, SES Networks

Join Karl Horne as he outlines how SES satellite-enabled network solutions can address the pressing challenge of future backhaul capacity requirements, and the growing demand for more bandwidth to be delivered over a much wider area, and in a much more flexible way.

1:40 pm

Spectrum Fire-side Chat: Driving Meaningful Business Strategies and Outcomes from 5G-Enabled Services

SES panelist: Tare Brisibe, Senior Legal & Regulatory Counsel, Asia-Pacific, SES

Join Tare Brisibe as he discusses the impact of the upcoming roll-out of 5G services and substantial increases in mobile broadband and data traffic, and how SES is preparing for this explosive growth through spectrum-sharing initiatives, while ensuring complex socio-economic needs are met.