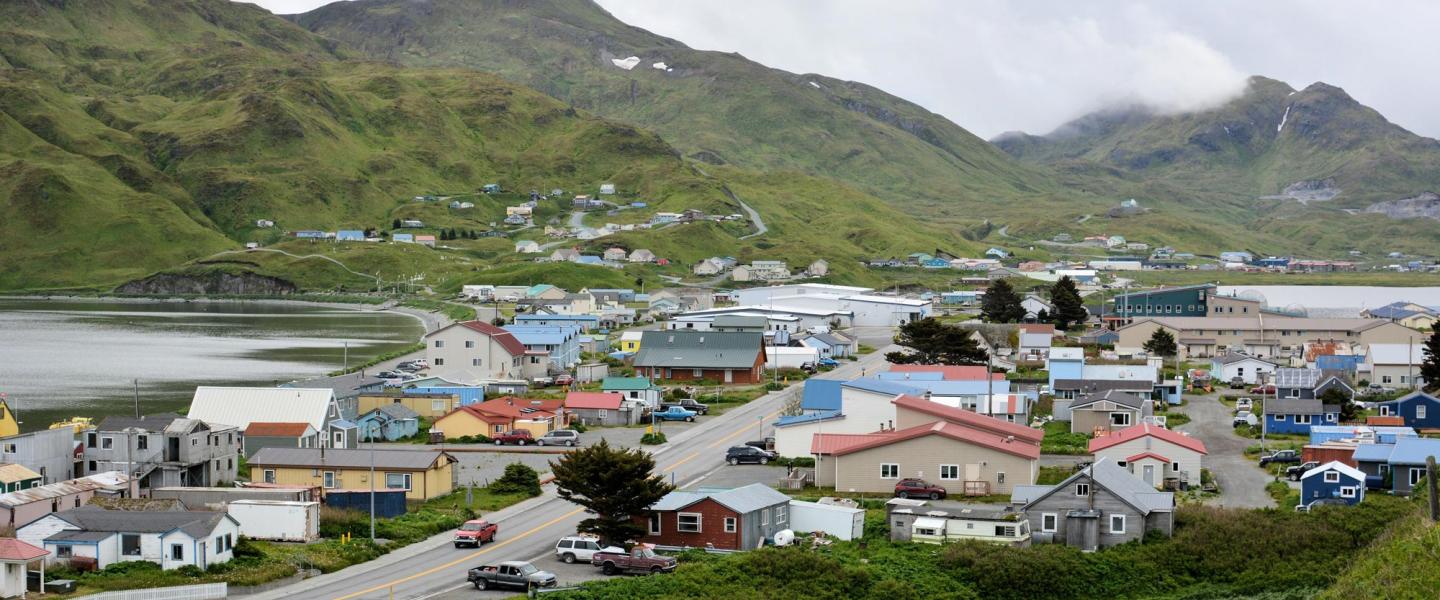 Connecting underserved regions
Together with OptimERA, we provide port city Unalaska with impactful broadband, generating new growth opportunities.
Industry
Telecom
Location
North America
The City of Unalaska and Port of Dutch Harbor are located on Unalaska Island, 800 miles southwest of Anchorage Alaska. Unalaska is home to one of the leading commercial fishing hubs in the world, with fishermen delivering more than 750 million pounds of seafood to the city's port each year. This port city is also home of the western-most container terminal in the U.S. and is one of the most productive ports for transshipment of cargo in Alaska.
With a population of 4,700 year-round residents and 5,000 – 10,000 part-time residents working in the fishing industry, the island is accessible only by plane or ferry. Connectivity options are limited, with minimal cell phone reception and Internet availability.
"OptimERA is leveraging the reliability and flexibility of SES satellite capacity to better connect people and businesses across rural Alaska, where 25% of the state's population lives and 90% of its revenues are generated. Our collaborative work with SES is allowing us to be more creative and innovative in customizing our satellite capacity, as our OptimERA team turns a vision of aff ordable, faster connectivity into life-changing reality throughout Alaska."
Emmett Fitch, OptimaERA CEO
Related content