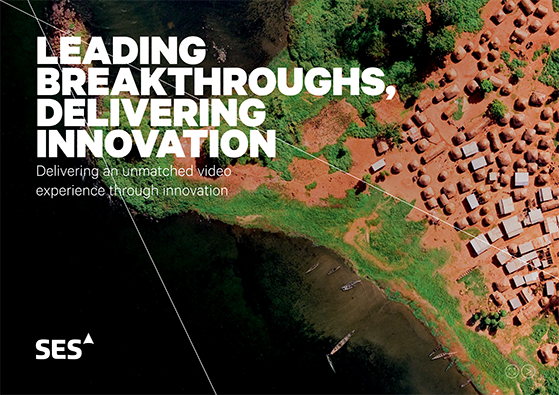 This eBook offers insights on how you can surmount terrestrial connectivity challenges to deliver a differentiated video experience to underserved regions with SES's end-to-end video solutions.
This eBook also includes:
A comprehensive guide for pay-TV, internet service providers, cable and mobile network operators to deliver a differentiated video service.
Information about how our innovative end-to-end solutions can deliver high-quality video content anytime and anywhere.
A seamless integrated plan with our tailored video solutions to future-proof your infrastructure.
---
RETURN TO TRANSFORMING EXPERIENCES, EMPOWERING INNOVATION SITE
Your personal data is being processed under the supervision of the data controller SES S.A. Processing is done in accordance with SES's Privacy Policy and with applicable laws and regulations (notably with the EU General Data Protection Regulation). You are entitled to access, to rectify, to object to the processing and to delete your data. You may exercise these rights by contacting us at [email protected].