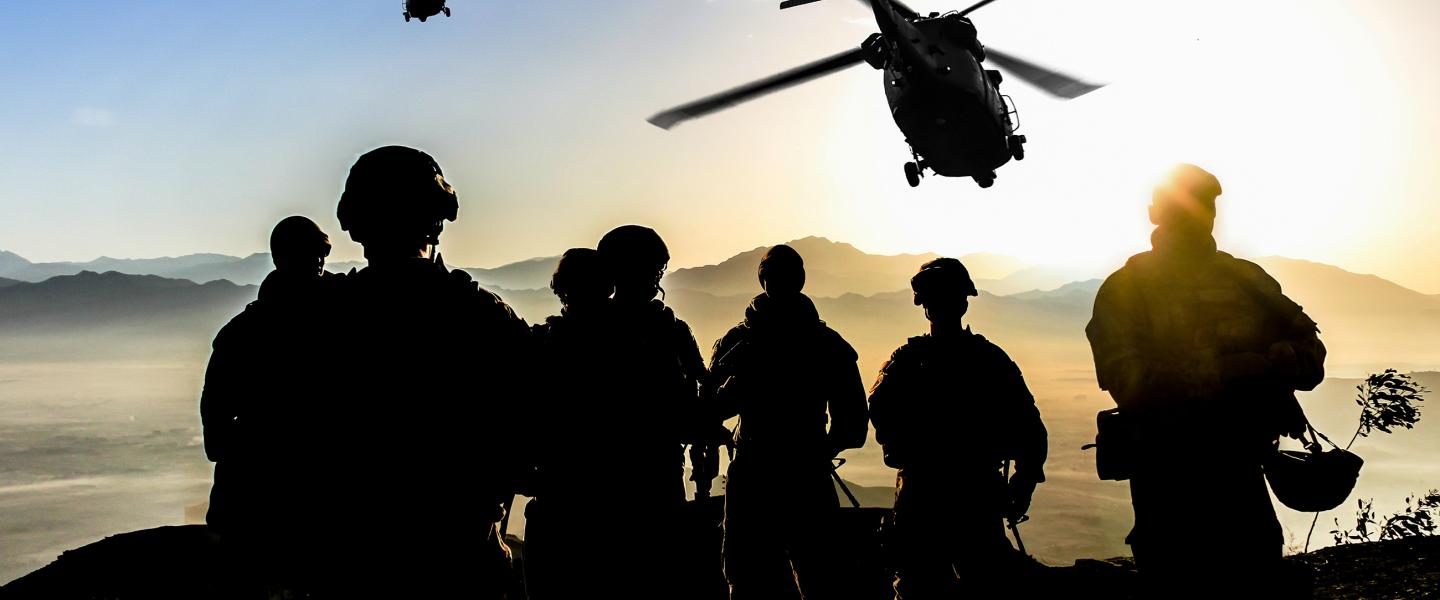 Resilient Satcom
Mission assurance by design
The requirements of government and specifically military users for secure and reliable connectivity have never been greater. While terrestrial fibre satisfies many of these needs, there are times when fibre is not sufficient or unavailable. This has led to satellite-based telecommunications becoming an increasingly important part of resilient government, defence and security operations.
SES is already providing secure, satellite-based networking, which we are constantly expanding with additional capabilities – our new O3b mPOWER system takes our services to exceptional levels of resilience and security. In addition, it is designed to implement future-proof connectivity to Cloud computing and 5G systems.
We are addressing our government and military users' requirements for secure, space-based telecommunications by implementing techniques such as disaggregation, distribution and proliferation in order to make our system as resilient as possible.
New and more frequent threats to SATCOM, a growing demand for bandwidth, and calls for Cloud connectivity anywhere in the world mean that the challenges facing today's SATCOM systems are considerable. However, they are not insurmountable. Engineered to meet these requirements, the next-generation O3b mPOWER system delivers fibre-in-the-sky capabilities with unparalleled flexibility, bringing you the connectivity you need, exactly where you need it.
Resilience – Key requirements for SATCOM

Resilience is one of the most important requirements for a SATCOM system. Its users have to contend with multiple emerging threats, including counter-space weapons, high-power jamming systems and cyberattacks. For government SATCOM systems, resilience is a highly desirable attribute, as SATCOM is a key enabler for mission success.
What does this mean for the system planner, and how does one ensure a SATCOM system is assuredly resilient?
Resilience is the ability of a system to support the functions necessary for mission success with higher probability, shorter periods of reduced capability, and across a wide range of scenarios, conditions and threats – in spite of hostile actions or adverse conditions. Together with Reconstitution and Defensive Operations, Resilience is one of the essential elements through which Space Domain Mission Assurance can be delivered.
Proliferation – Enhances SDMA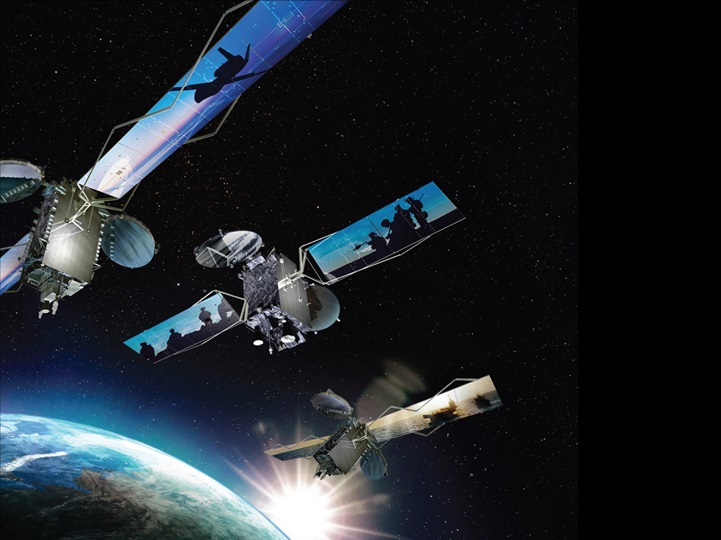 Proliferation means using larger numbers of the same platforms, payloads or other system components to perform the same mission. Examples of activities which increase the proliferation capability of satellite systems include deploying larger numbers of satellites, gateways or data processing facilities.
For the O3b mPOWER system design, we selected the following proliferation options:
Seven satellites in the initial constellation with only six required for coverage
O3b mPOWER satellites utilise the same Ka-band and antenna components as the 20 'first generation' O3b MEO satellites
Nine anchor gateways distributed around the world
Dedicated government gateways under sovereign control
Two Satellite Operations Centres (SOCs) (USA and Luxembourg)
Diverse multi-orbit MEO, GEO and terrestrial network architecture implemented as a highly flexible Software-Defined Wide Area Network (SD-WAN)
The result is that the loss of a satellite or gateway only marginally degrades the overall system capability. As demand increases, we plan to launch additional spacecraft and add more gateways, which will further enhance proliferation.
Reconstitution – Replacing lost capabilities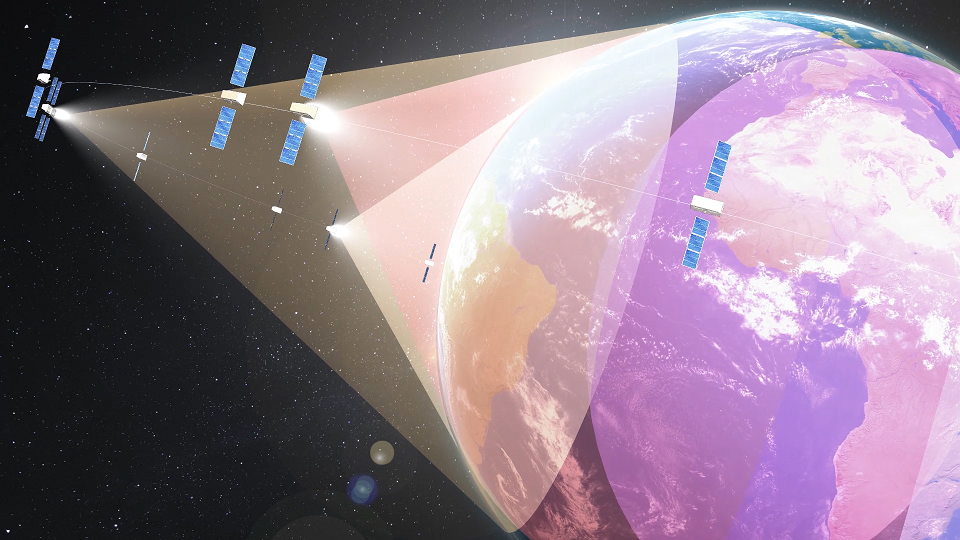 Reconstitution means having in place plans or operational activities to deploy new assets in order to replace lost or reduced capabilities, returning system performance to an acceptable level for a particular mission or operation, or to maintain required performance after an attack or catastrophic event. 
A straightforward example would be launching replacement satellites or activating new ground stations.
For the O3b mPOWER system design, we selected the following reconstitution techniques:
Modular satellite construction using identical units with low component
Simplified and multiplied availability of ground
Multiple rocket launches to spread launch
Multiple gateways spread across
Geographically diverse satellite operation centres (USA and Luxembourg)
Additionally, in a failed satellite scenario, multiple reconstitution activities can be implemented:
Adjacent satellites can provide service from off-angle coverage, as there will be multiple satellites in view, not just the one directly overhead
In-orbit spares can be moved across the orbital arc to replace a failed satellite
The constellation can be re-phased (while maintaining service) around a failed satellite
The 20 'first generation' O3b MEO satellites share common Ka-band frequencies with O3b mPOWER
Once again loss of a single satellite or gateway only marginally degrades the overall capability.
Disaggregation – Separating capabilities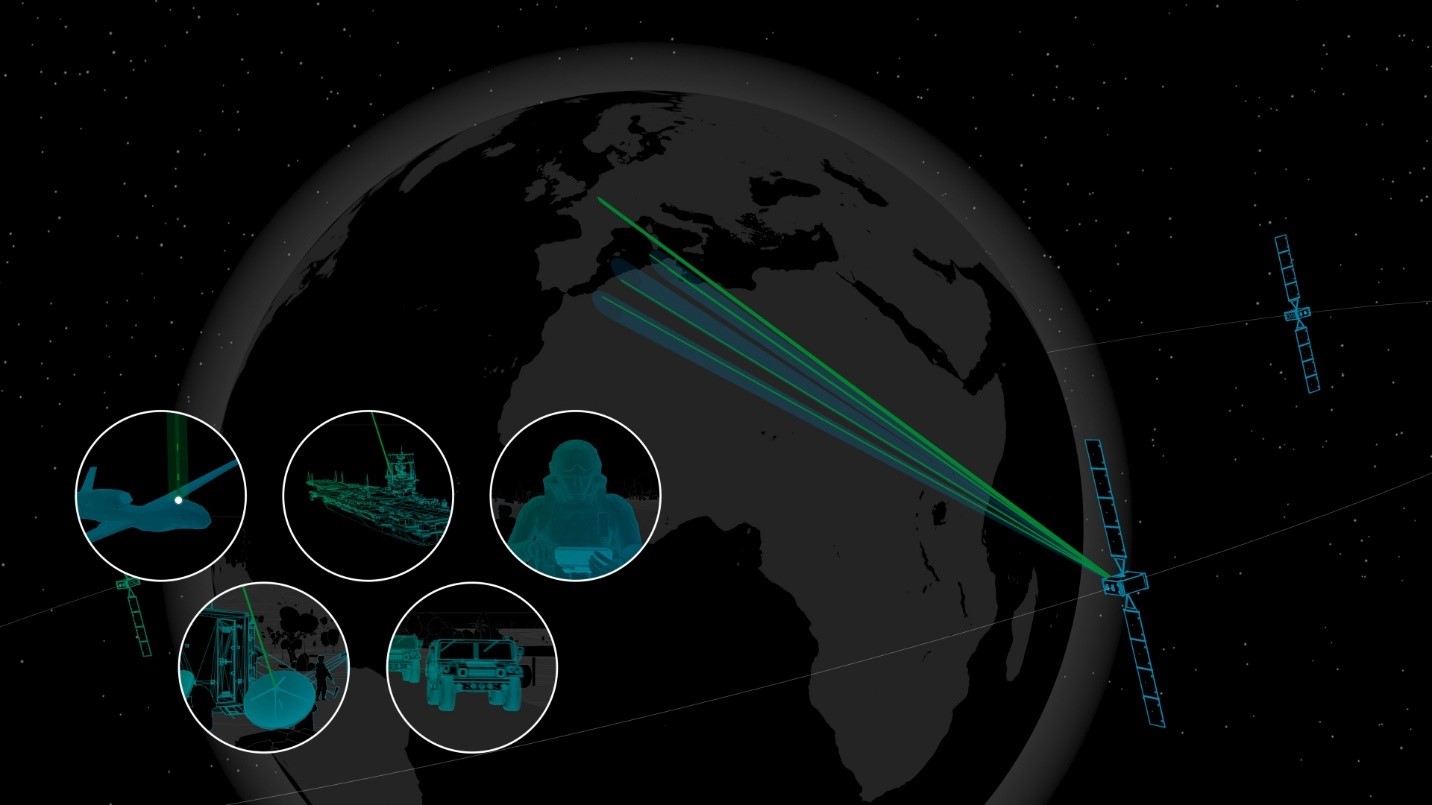 Disaggregation means the separation of dissimilar capabilities onto separate platforms or payloads. The classical example of this is the separation of tactical and strategic satellite communications.
For the O3b mPOWER system design, we have implemented highly flexible channelisation, which permits users to separate C2 traffic from ISR or MWR traffic. In addition to existing SATCOM systems, government users can now access new and better options including:
Ability to separate tactical and strategic communications across different SATCOM systems
Ability to separate or duplicate ISR reach-back and C2 links for uncrewed platforms
Channelisation of O3b mPOWER bandwidth can be channelised to support multiple capabilities on the same satellite
It is also possible to switch traffic in real time between O3b mPOWER and our fleet of 54 geostationary satellites constellation. This unique, multi-orbit, multi-band capability is made possible by using open-standards-compliant SD-WAN as an enabling technology. This offers the ability to increase resilience and separate traffic flows on a tailored, per-customer and per-mission basis.
Why choose O3b mPOWER?
Take control – O3b mPOWER gives you the freedom to build and optimise your network, enabling you to steer data to ground targets and adapt to changing requirements in near real time.
Harness superior performance – with low latency and high throughput, the O3b mPOWER system delivers cloud capabilities to the very edge of your network, boosting operational agility and unlocking the potential for an array of new tools, applications and services.
Benefit from resilient systems – from anti-jam capabilities to supporting dedicated sovereign gateways, the O3b mPOWER system is engineered to meet government needs for secure, futureproof communications infrastructure.
Robust connectivity, secure, end-to-end managed network solutions
Through the world's only multi-orbit, multi-band fleet of satellites, SES can deliver the services you need to rapidly deploy resilient communications infrastructure, wherever your operations are located. Download the brochure and learn how you can:
Improve coordination, collaboration, and response
Enable critical communications for civilian and military applications
Build on scalable and secure connectivity to support seamless security and defence operations at sea, on land, or in the air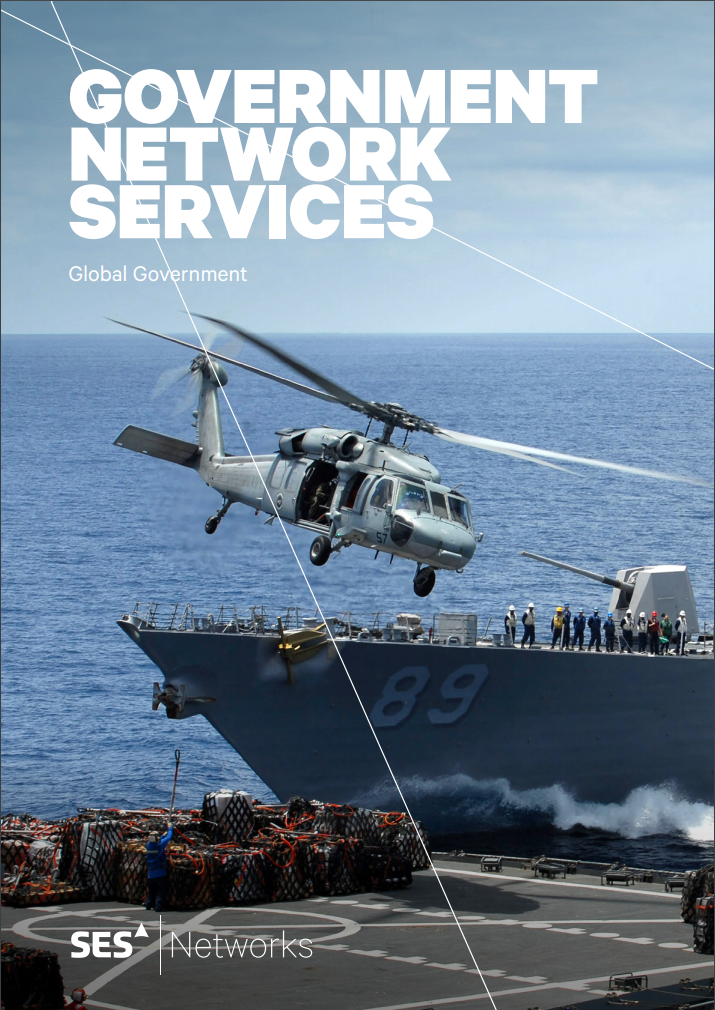 Space domain mission assurance for military SATCOM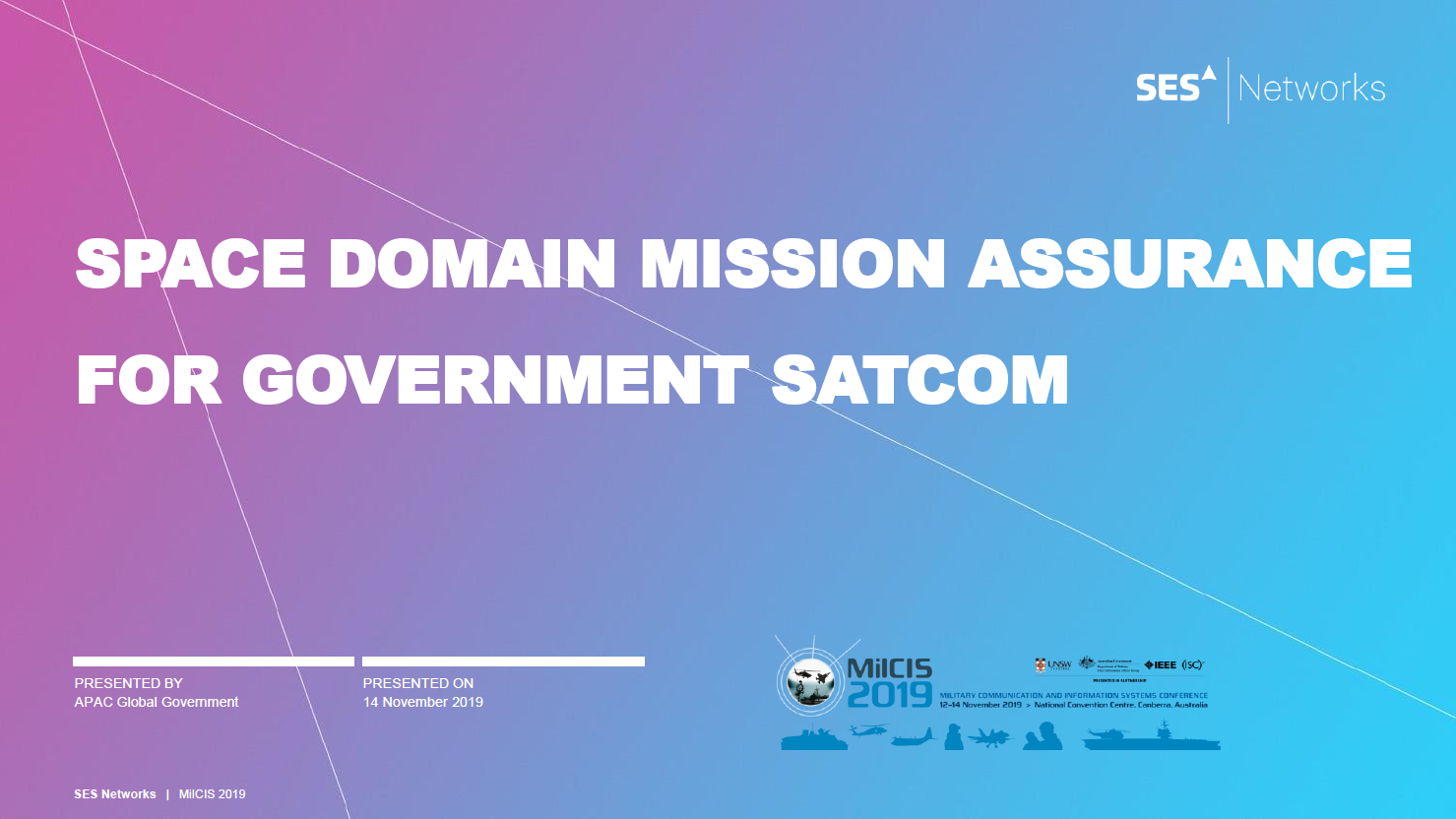 Resilience is a major consideration in SATCOM procurement decisions, not least for government users. 
Register to watch the video presentation delivered at MilCIS Conference, Australia, to learn how O3b mPOWER addresses resilience architecture so your operations can benefit from:
Robust solutions with eight dimensions of resilience
Low latency, unparalleled throughput and high availability
Seamless integration with your operational environment