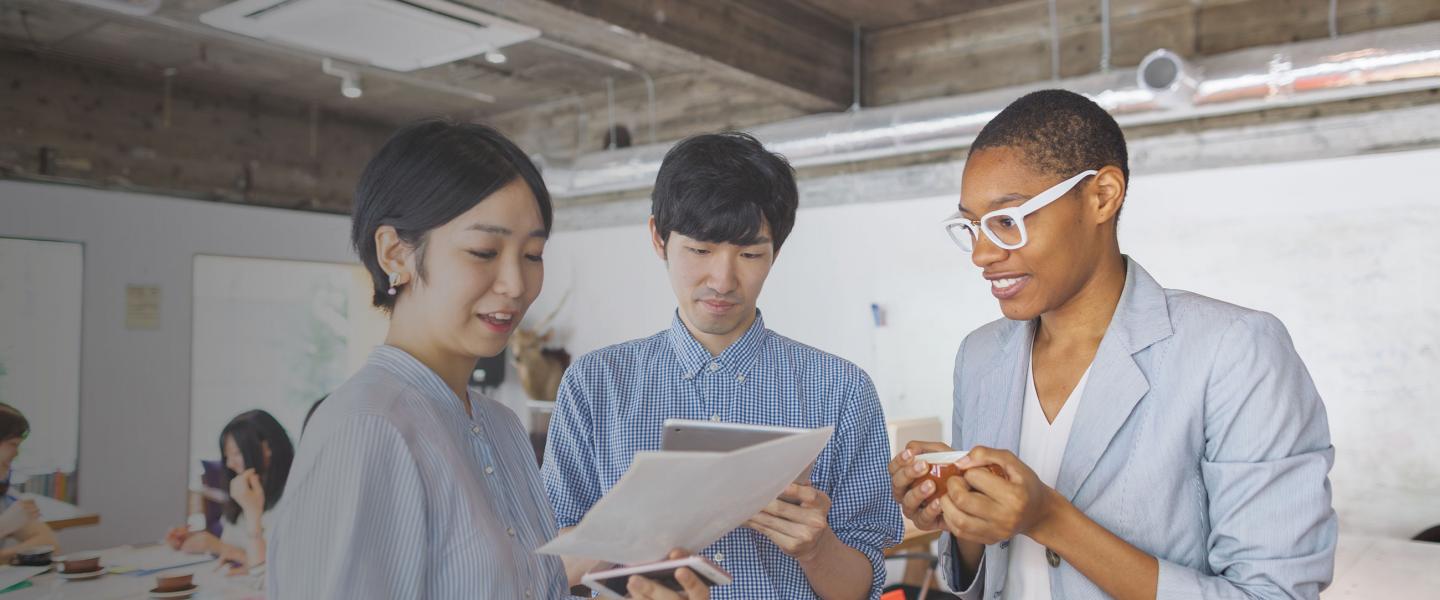 Diverse work force
We are committed to bringing together an SES team of diverse individuals with different life experiences, different backgrounds, and from different geographies and cultures.
This approach is paramount to serving our customers today and helping us decipher the world's communication needs of tomorrow. In 2020, we strengthened our commitment to this ambition by signing the Diversity charter of Luxembourg, aiming to break down biases and barriers that impair our progress.
By actively nurturing an inclusive company culture, and appreciating why it is so important to create a fair and supportive work environment for our people, we seek to continue attracting and retaining the very best talent.
As an industry leader, SES is fully committed to increasing the number of colleagues from underrepresented groups and to creating a more diverse SES for the future.
Gender Equality
We are determined to continue to increase the number of women in areas where they are underrepresented and to increase the number of female executives by 2020. We are applying systematic and supportive practices in building a female talent pipeline that will sustain long-term gender inclusion.
Currently 24% of SES' workforce are women, a figure that has been stable over the last years but that we aim to grow as part of our diversity strategy. Women are most present in Corporate Functions (58%) but considerably less in Technology & Global Services (14% & 15%). Furthermore, about 30% of our employees below the age of 30 are female. We have observed a slight increase of women representation at executive level (13% in 2019). In addition, 33% of SES' Leadership Development Program are women.
Nationalities
As of end-December 2020, our people from 79 nationalities across 32 offices. The most represented nationalities are: United States, Germany, Israel, France, Great Britain, The Netherlands, Luxembourg, Belgium and Italy.
Age
We have an overall healthy age distribution with an average age of 43.7 years old. 43% of our employees are aged 40 and below and 11% are aged 30 and below.